Michael Bisping Pens a Heartfelt Note Ahead of Anderson Silva's Retirement Fight
Published 10/31/2020, 3:47 PM EDT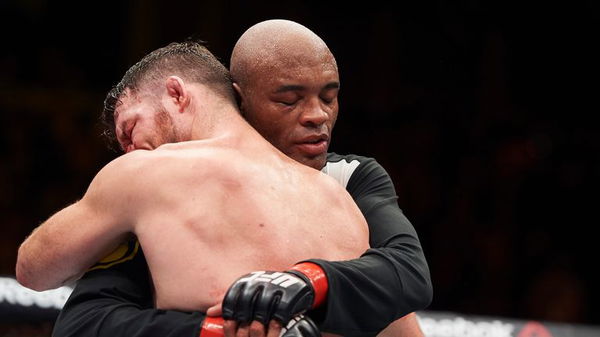 ---
---
Former middleweight champion and UFC analyst Michael Bisping jotted down a heartfelt note ahead of Anderson Silva's retirement fight against Uriah Hall. Arguably among the best to step inside the octagon, Michael Bisping and Anderson Silva fought back in February 2016. On the occasions, 'The Count' secured a unanimous decision win.
ADVERTISEMENT
Article continues below this ad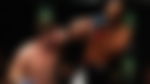 Ahead of possibly the last fight of Silva's career inside the UFC octagon, former foe Michael Bisping was in complete awe of 'The Spider' as he paid his respect to the former champion.
ADVERTISEMENT
Article continues below this ad
He wrote, "Tomorrow is the final time Anderson Silva will compete in the Octagon so this feels like an appropriate time to post these. Leading up to our fight, in typical fashion I talked a lot of sh*t. But just because I said some harsh words doesn't change the fact that I have incredible respect for him."
Known for his trash-talking skills, 'The Count' was always a foul mouth ahead of his fights. Having earned the respect for his notoriety, fight fans were always obvious about Bisping's mentality before a fight. Needless to say, the words that they exchanged in the lead-up to the fight had nothing but a marketing push behind it.
"Anderson was a huge inspiration to me throughout his whole career. Seeing him destroy his opponents with such creativity and with such ease was mind-blowing and I think everyone in mixed martial arts felt the same way. When he was the champion he had what I wanted and I wanted to challenge him for the belt so badly."
"When we fought in 2016, it wasn't for the belt but it was for something possibly bigger. Pride. And to me, this was my world title fight. With my injuries piling up, I could sense the end of my career was coming and if I could finish with a win over Anderson, in London? Well, that would have done me just fine.
When I was talking s**t, that was because I couldn't put myself on the pedestal mentality. Otherwise, I wouldn't of fought to the best of my ability. I had to think of him as nothing more than another opponent and find a reason to disrespect him and discredit his accomplishments."
Anderson Silva takes on Uriah Hall in possibly his last fight inside the UFC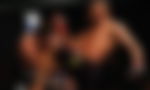 Ahead of Silva's forty-sixth MMA fight and possibly his last inside the UFC octagon according to UFC President Dana White, Bisping paid his respect to the former champion as he looked back at his "Fight of the Night" performance against the Brazilian fighter.
ADVERTISEMENT
Article continues below this ad
"After the fight like usually in most fights, the animosity is gone and it's all respect. Here's Anderson and I getting stitched up backstage sharing a handshake. I don't know if you will retire for good, but if you do, congratulation on a simply amazing career." Bisping concluded.
Anderson Silva takes on #10 ranked Uriah Hall inside UFC APEX in Las Vegas. The UFC has been marketing UFC Vegas 12 as Silva's last fight. However, 'The Spider' has stated that a lot would depend on the outcome of the fight.
ADVERTISEMENT
Article continues below this ad
Additionally, he also hinted at competing outside of the UFC. For someone like Silva, it's not about going to fight, but to showcase mixed martial arts to the entire world. The Brazilian fighter has no plans of retiring anytime soon. However, he did confirm that it would be his last inside the UFC.
Read: "Special Answer For Dana White" – Anderson Silva Hints at More Fights After UFC Retirement