"Money Is Gonna Talk"- Jorge Masvidal To Take On Khabib Nurmagomedov Only On One Condition
Published 03/15/2020, 5:15 PM EDT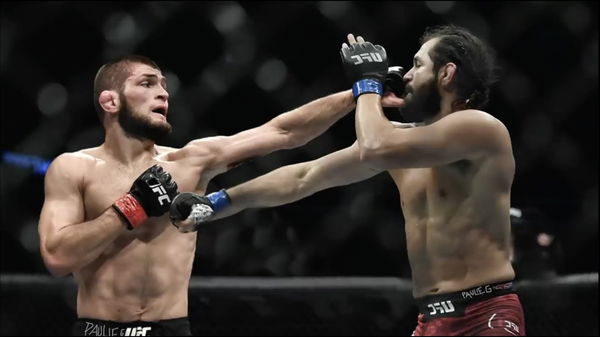 ---
---
Jorge Masvidal has come out recently in a YouTube video saying he would consider dropping down to the 155lbs division to take on Khabib. The only way he would agree to this was if some serious money involved.
ADVERTISEMENT
Article continues below this ad
Jorge Masvidal is currently coming off a streak of 3 consecutive wins. His first win came against Darren Till by way of TKO in the second round.
Followed by a record-breaking win against Ben Askren. He took Askren down with a knee within just 5 seconds of the first round at UFC 239.
ADVERTISEMENT
Article continues below this ad
His latest win came against Nate Diaz by doctor stoppage back in November 2019. The two were headlining UFC 244.
UFC President Dana White is now looking to set up a fight between Masvidal and Welterweight champion Kamaru Usman. Masvidal may take on Khabib if and when he beats Usman, only if he is paid handsomely.
"The money is gonna talk man. 155(pounds) is such a battle. Once I'm at around 172-173 pounds I'm at around 5% body fat already, 6% body fat. I don't have a lot of room to play with and still get to 155. It's a lot of water."- Jorge Masvidal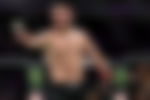 Masvidal currently competes in the Welterweight division. Standing 1.8m tall and weighing in at around 170lbs, dropping 15-20lbs would take a serious toll on his body.  On the other hand, Khabib already competes at the weight class that suits him best, therefore he would hold a strong advantage even before entering the octagon.
Jorge Masvidal Willing To Take Up The Challenge
ADVERTISEMENT
Article continues below this ad
Gamebred is confident that he could take Khabib in a fight. He adds that he could make the weight as well.
"At 155 it'd be a little different. But that's not to say that I couldn't win and that I couldn't make the weight. I would just have to be rewarded so m***********g handsomely for me to drop down to 155 and compete with anybody. I would love to do it."- Jorge Masvidal
The American fighter claims that he would love to drop down to the 155lbs weight class because he did not get a chance to take on the top guys in the division. He feels he only got a shot at the top fighters after moving up to the Welterweight division.
ADVERTISEMENT
Article continues below this ad
A fight between Masvidal and Khabib would be a spectacle and the UFC would pay whatever Masvidal demands to make this fight happen.