"My Genetics Is Different"- Israel Adesanya Brushes Away Coronavirus Concerns
Published 03/05/2020, 8:43 AM EST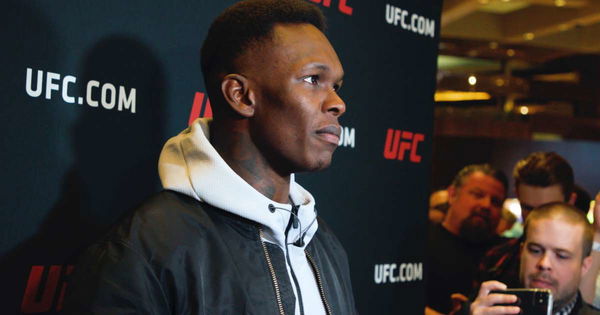 ---
---
Following an open workout session, Israel Adesanya opened up about his upcoming fight with Yoel Romero. The UFC Middleweight Champion responds to questions about the global crisis plaguing the masses, Coronavirus. Adesanya feels he does not need to worry about contracting the virus.
ADVERTISEMENT
Article continues below this ad
"How many people died from the coronavirus so far? How many people have had the common cold? There's this hype about corona, and I had my face mask on at the airport, but at the end of the day, I've had malaria eight times."- Israel Adesanya
Adesanya feels he is safe from the virus thanks to his superior immune system. He reminds fans that as a child he was diagnosed with Malaria "damn near 8 times". And the fighter adds that since Malaria is the biggest killer in the world, the virus will not be preventing him from defending his title.
ADVERTISEMENT
Article continues below this ad
"My genetics is different, and I'm not above nature, don't get me wrong. I don't subject to that. I don't see myself getting affected by that."- Israel Adesanya
Coronavirus has been a serious concern amongst sporting organizations all over the world. It has directly affected the fighter based out of Beijing, Zhang Weili. The 30-year-old fighter was forced to relocate ahead of her fight with Joanna Jedrzejczyk on multiple occasions as a precautionary measure against the novel virus.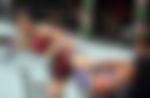 Israel Adesanya Talks About a Possible Staph Infection
"You guys thought I had staph this week. I've never had staph in my life. Knock on wood, I never will. It was nothing. Everyone likes to say, 'Ooh, look at this.' I'll rub it on Yoel's face if I have to."- Israel Adesanya
ADVERTISEMENT
Article continues below this ad
It is not unusual for fighters to pull out of fights due to injuries or other health problems. Adesanya's health was under the purview of the public recently. In an interview saw Adesanya moving his hand up to his head and thus exposing a mysterious and seemingly painful mark on his forearm. The mark was rumoured to be a Staph Infection.
The widespread breakout of the virus has been a cause of concern for people from all walks of life. The virus has affected over 96,000 people across the world. Reports state that countries like China, South Korea, Iran, and Italy have seen the majority of cases.
It has been a major thorn in the side of sporting events like the ONE championship but UFC 248 shows no signs of slowing down.
ADVERTISEMENT
Article continues below this ad