NSAC Leaves Multiple Events in Jeopardy by Its Latest Step Against Coronavirus
Published 03/14/2020, 6:16 PM EDT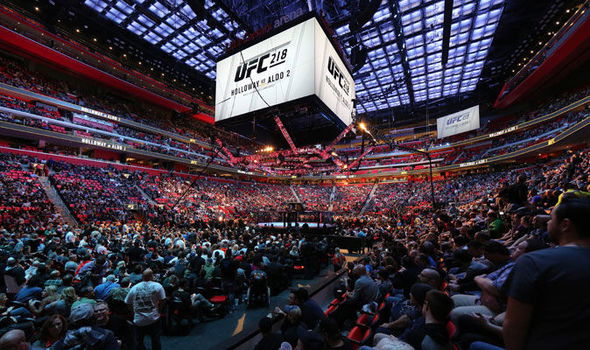 ---
---
The Nevada State Athletic Commission (NSAC) has finally taken stern action to ensure the safety of athletes. It has decided to ban all combat sports indefinitely in light of the outbreak of Covid-19.
ADVERTISEMENT
Article continues below this ad
The news was first reported by Mike Coppinger.
Sources: Nevada State Athletic Commission has suspended all combat sporting events indefinitely due to #COVIDー19. Canelo-Saunders can't be scheduled until ban lifted. Affects UFC events relocated to APEX (March 28 & April 11) along with PBC (March 28) and Top Rank (April 11)

— Mike Coppinger (@MikeCoppinger) March 14, 2020
ADVERTISEMENT
Article continues below this ad
This decision will have major implications for multiple sports and organizations. The UFC will face the biggest brunt out of all the platforms. This is because of Dana White's decision to keep hosting events while other leagues have already shut down. Dana was pretty adamant in his approach towards the virus right from the beginning. His aggressive approach was clear from the fact that he was willing to meet Donald Trump to keep the show running.
However, after the announcement, White will have his task cut out for him if he wishes to continue with his plan. The major reason is that UFC Apex Centre is located in Las Vegas, Nevada. This was the fallback location for the UFC just in case they had to shift locations. However, with the arrival of the decision, this will no longer be the case.
The UFC had already shifted UFC Columbus and UFC Portland to Las Vegas. The two events were scheduled for 28th March and 11th April. Furthermore, this decision will have a major say in deciding what course of action UFC 249 takes.
The ban by NSAC will also affect Canelo vs Saunders and other boxing events as well
ADVERTISEMENT
Article continues below this ad
Boxing promotions such as PBC and Top Rank will also have to make changes to their schedule due to the verdict. Top Rank had an event scheduled for April 11, whereas PBC had an event on March 28 in Las Vegas.
However, unlike the UFC, these organisations had already cancelled events due to Coronavirus. Therefore, they will have an easier path in handling the repercussions of the ban by the NSAC.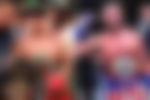 ADVERTISEMENT
Article continues below this ad
The decision also means that a long time awaited fight between Canelo Alvarez and Billy Joe Saunders will be affected. After protracted negotiations, the two camps had agreed on a fight for May 2 at MGM Grand Garden Arena in Las Vegas. However, now the fight will likely be cancelled or postponed even before it is officially announced.