'Oct 6 2018'- Khabib Nurmagomedov Picks Conor Mcgregor as Most Important Fight in His Life
Published 12/30/2020, 6:57 AM EST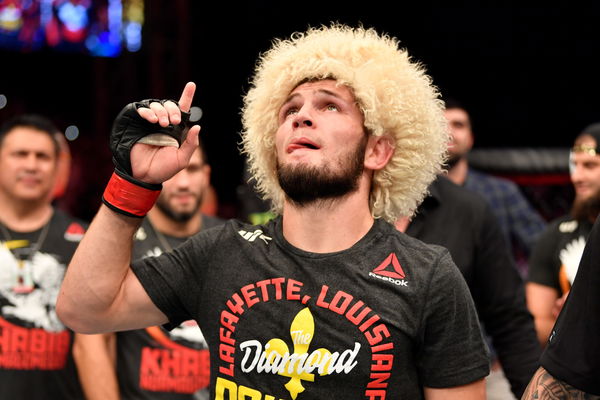 ---
---
Khabib Nurmagomedov has competed in 29 professional MMA fights during his stellar career. With a record of 29-0, 'The Eagle' remains undefeated, winning and defending his UFC lightweight title. However, there was one fight that remains to this day the most important fight of Khabib Nurmagomedov's career.
ADVERTISEMENT
Article continues below this ad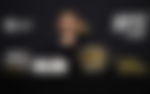 A Dagestan-born fighter, Khabib developed his skills at a young age training under the watchful eye of his father. He would become one of the top Russian talents in the sport, and in 2012, the UFC would sign Nurmagomedov. 'The Eagle' would fight 13 times in the octagon during his UFC career.
ADVERTISEMENT
Article continues below this ad
Read: Khabib Nurmagomedov Picks Toughest Fight of His Career- And it's Not Conor McGregor 
The

most important fight for

Khabib Nurmagomedov

The Russian media asked Nurmagomedov what he considered the most important fight of his career, who simply replied, "October 6, 2018." This was the date that Nurmagomedov defended his lightweight title against Irish superstar Conor McGregor.

Khabib then said, "We proved to the whole world that I, my team, our whole country – we can compete at the highest level. After that, life changed, I received a lot of attention." The build-up leading into the fight was extremely heated, as McGregor would anger the Russian. The UFC promoted the infamous dolly incident in every pre-fight promo leading to huge anticipation for this fight.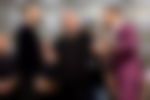 UFC 229 broke all sorts of PPV records in the promotion, and to this day is the highest-selling event in the organization's history. Nurmagomedov said, "Almost the whole world watched our fight. We even broke the record of the 2018 FIFA World Cup held in Russia. About 15 years ago it was impossible to believe in it. For me, the result was in the first place. But on my part, there was also a promotion – I was present there, drove weight, entered the cage, ended the fight, forcing him to knock on the floor."
No interest in fighting Conor or Dustin again
ADVERTISEMENT
Article continues below this ad
Despite the mind games and personal insults thrown at him, Nurmagomedov remained focus on the task at hand. Khabib ended up winning the fight as he submitted McGregor in the 3rd minute of the fourth round. Not only did 'The Eagle' retain his world title, he saw his stardom catapulted to global levels.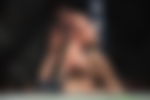 Though he has supposedly retired from the game, UFC president Dana White will make one last attempt of holding on to his world champion. With Conor McGregor and Dustin Poirier headlining the UFC 257 event, the winner could be next in line for the title. Khabib, on his part, however, has shown no interest to return to the octagon for either opponent having submitted both previously.
ADVERTISEMENT
Article continues below this ad
Read: Anthony Smith, Brandon Vera, and Other Fighters Predict UFC 257 Conor McGregor vs Dustin Poirier Outcome