"Off to a Bad Start" – Day One on Fight Island Brings Bad News for Dana White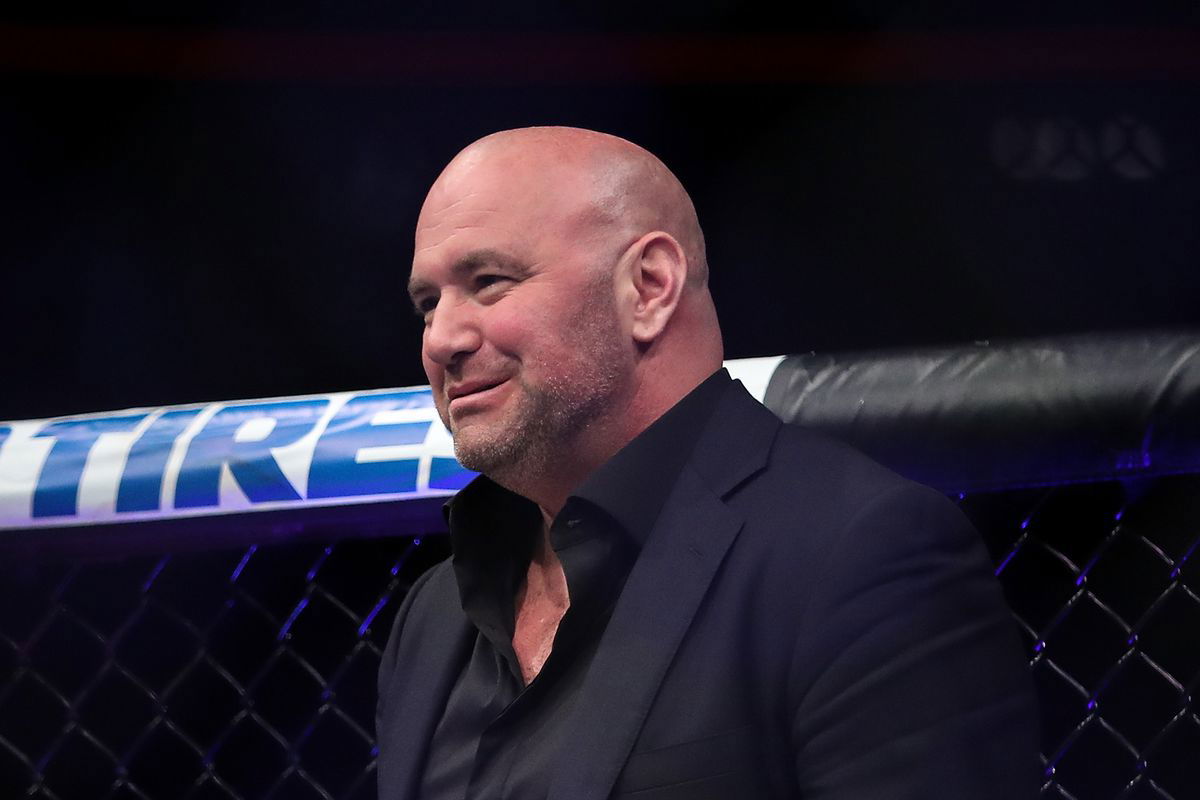 The UFC has landed in Abu Dhabi for their second stint on Fight Island. Just like the first time, the UFC has a slew of fights lined up to keep the ball rolling despite the distressing circumstances. However, Dana White had a rather unlikely beginning to this second stretch of fights on Yas Island, Abu Dhabi.
The UFC President, along with others, is staying at the W Hotel in Abu Dhabi. White gave us a tour of his room and heaped high praise on the hospitality of the hotel.
The staff at the W had taken care of almost all his requirements. Moreover, they even placed a candy station for him. However, Dana may have to wait a while before he can eat those candies.
In his latest Instagram post, Dana White revealed that he has broken his tooth on the very first day of his second visit to Fight Island. Consequently, he was forced to employ the services of a dentist.
The reasons behind the broken tooth remain unknown. UFC strawweight Claudia Gadelha asked her boss if he had ended up in a fistfight. Meanwhile, Mackenzie Dern told White to have his smile taken care of.
The second chapter on Fight Island has two potential 'Fight of the Year' lined up
When Dana White first talked about the idea of acquiring of an island so that he can continue his business amidst the pandemic, fans were sold immediately.
They expected a scenario similar to the movie "Enter the Dragon" with Dana White sitting on a big throne by the beach watching the fights. There was so much hype that Dana feared if it would eclipse the reality of the situation.
However, partly due to UFC's excellent marketing and Jorge Masvidal stepping in at short notice at UFC 251, Fight Island took off and became a huge success. There was also the added incentive of watching fights in the usual-sized Octagon rather than the smaller cage at the UFC Apex.
This time around, UFC is prepared to have a grand opening as well as a grand closing of its ceremonies on Fight Island. The first card in Yas Island will be UFC 253.
It will be headlined by Paulo Costa and Israel Adesanya for the Middleweight strap. The promotion will wrap up its time with UFC 254 in October and a fight between Khabib Nurmagomedov and Justin Gaethje will headline the same.
Continue the conversation on the app, join other MMA fans on MMA Fans App