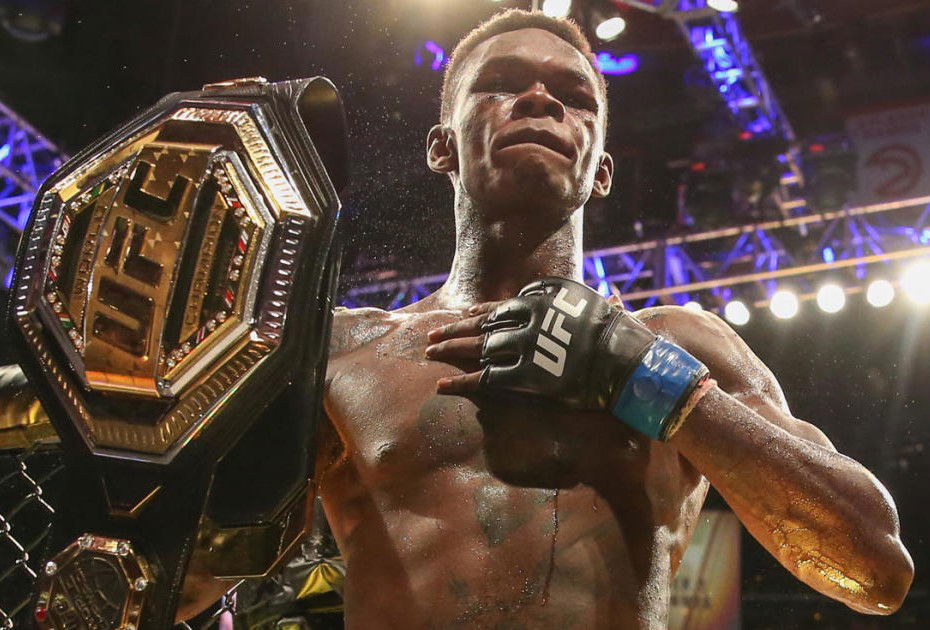 Israel Adesanya recently took to Twitter to express his concerns regarding  self-isolation during the ongoing Coronavirus pandemic that has gripped the world with fear and panic,
The UFC Middleweight Champion shared a video on Twitter to emote his feelings regarding the current situation and its possible outcomes.
Kindness is strength, community is strength, calmness is strength.#onlythestrongsurvive 💜🕊 pic.twitter.com/txuJZrKClo

— Israel Adesanya (@stylebender) March 25, 2020
Adesanya said, "[These] next four weeks are gonna make or break some people. Some people are gonna come out of this with drinking problems, drug problems, domestics, broken families. Or, some people are gonna come out of this with better brains, healthier bodies, blah blah. I'm not you fu**ing guru. But yeah, stay strong. Because only the 'strongs' are gonna survive this sh*t."
Wise words coming from the Last Stylebender. These truly are trying times. While the message from Adesanya seems hard-hitting, the message truly conveys the reality of the matter.
Indefinite days inside a confined space can truly be unbearable. A person's patience will be tested to the extremities, and yes, only the toughest will come out of this unharmed.
And while it will be unimaginably uncomfortable, we must not give in to temptations and go outside. The virus is still lurking.
All in all, the "short and sweet" message from the champion really did its job. Yet, in a previous tweet regarding the same, Adesanya somehow to stir controversy. Again.
Is Israel Adesanya taking things too lightly?
In an earlier Tweet, the Kiwi portrayed a different stance regarding the coronavirus.
I'm liking the vibe Corona bringing. I've got this bubble around me and I feel no one can touch me 😊

— Israel Adesanya (@stylebender) March 24, 2020
Now, while he could have been trying to depict the positive side of remaining in quarantine, his statements can easily be taken to have other meanings. And people extracted those meanings, all right.
Horrific joke, people are dying hundreds by the day!

— Reds Wetter (@REDSWETTER97) March 24, 2020
Mate, learn how to read the room the way you can read an opponent… pic.twitter.com/K8Zx4QPBiB

— Derrick Lewis' Hot Balls (@Pixiedust26) March 24, 2020
Yeah, death vibes, just great

— 𝚅𝚒𝚌𝚎𝚗𝚝𝚎 (@olskool94) March 24, 2020
Thus, the Last Stylebender invited a huge load of hate his way with a casual tweet. While he may not have meant what the people thought, he should be more careful with what he writes. After all, in his video, he said that with him being the champ, what he says carries a lot of weight.
Moreover, this is not the first time that a casual comment is getting Adesanya into trouble just because of the various interpretations he allows his comments to have. However, he nullified the hatred for his previous tweet with the new video.
Do you agree with Adesanya's views regarding the possible outcomes of the coronavirus?
Continue the conversation on the app, join other MMA fans on MMA Fans App