"Please Don't Call Me!": Khabib Nurmagomedov Taunts Dana White
Published 03/07/2020, 8:24 AM EST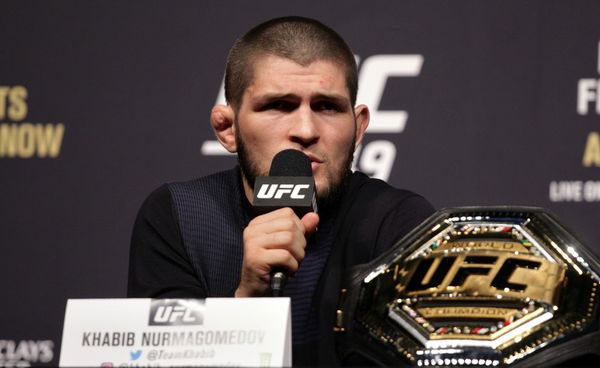 Khabib Nurmagomedov has stated time and again that Conor McGregor does not deserve a rematch. At least not yet. And he does not fail to reiterate it whenever he is asked about the same.
ADVERTISEMENT
Article continues below this ad
The Eagle was most recently seen in the press conference for UFC 249. While the conference in itself was a pretty tense and heated affair, Khabib still appeared for a personal interview post-conference.
Apparently, Khabib had earlier dodged a question regarding the hypothetical situation of his victory. Yet, this time he was unable to escape it. On being asked what his response will be in case Dana White calls him after his win at UFC 249 with a proposal to fight McGregor, Khabib said,
ADVERTISEMENT
Article continues below this ad
"This guy(Dana White) gonna call me. He's gonna call me, one hundred percent." Well, Khabib knows how the game works. The UFC picks his opponents and he fights them. But, he still insists on his fight with Conor only taking place once Conor has "earned" it.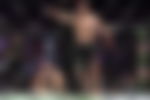 While looking at the camera, Khabib laughed and said, "Dana, please don't call me! If you want dinner, let's go. We'll see. He's gonna call. But, let's focus on Tony Ferguson right now."
Meanwhile, Conor McGregor is at the ready to fill-in for Tony Ferguson if he falls out. While it does not seem like a replacement will be required, Conor is hell-bent on avenging the defeat he faced at the hands of Khabib.
Will there be a Khabib Nurmagomedov vs. Conor McGregor 2 this year?
Dana White has gone on the record on several occasions to say that according to him, the winner of Khabib vs. Tony will face Conor next. But, here's the crux.
We just can't be sure whether Khabib will win. While his dominance in the sport is unparalleled, he has never shown as much respect for a fellow fighter's skills as he has for Tony Ferguson's. And with good reason.
ADVERTISEMENT
Article continues below this ad
"El Cucuy" is one of the most feared fighters in the Lightweight division. He hasn't lost a fight in eight years and even said that he is training extra hard for his fight with Khabib.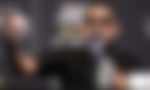 Thus, McGregor just might have to fight Ferguson. Come what may, the return of The Notorious promises an action-packed and dramatic year for the UFC. And of course, we are merely a month away from one of the most important fights in UFC history. Khabib vs. Tony.
ADVERTISEMENT
Article continues below this ad
Who do you think will face Conor McGregor in his next fight, Tony or Khabib?