Pure Violence: When Justin Gaethje Finished His Opponent With a Brutal Power Slam
Published 05/04/2020, 2:53 AM EDT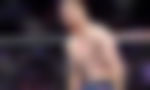 ---
---
Justin Gaethje is a violent man inside the Octagon. One may think that it is a skill that he has accumulated throughout his professional career. However, if you watch the footage of his amateur debut, you'd think otherwise.
ADVERTISEMENT
Article continues below this ad
Gaethje entered the world of amateur mixed martial arts when he was still wrestling at the University of Northern Colorado. He fought Ben Deanda at Battle Under the Stars back in 2008 for his amateur debut.
Until that point, Gaethje had cemented his status as an elite collegiate wrestler. However, people close to him knew that he had loved to smash people in the face. This was not possible in wrestling.
ADVERTISEMENT
Article continues below this ad
Therefore, Gaethje resolved to mixed martial arts. The footage of his fight with Deanda shows that even back then he looked to finish the fight from the get-go. As soon as the fight begins, Gaethje throws a looping right hand that Deanda avoids.
The punch throws Gaethje's balance off and he instead goes for a double leg on his opponent. In a matter of a split second, Gaethje slammed him on the floor.
"The Highlight" followed it up with punches that led to a scramble. Both the fighters then moved into a clinch. Deanda, unfazed by the previous slam, attempted to wrap his legs around Gaethje's head in search of a triangle.
However, his grave error was that he was doing so while Gaethje was still standing. He was slammed down. It was so hard that it looked like Justin patched the canvas with his opponent's body.
Justin Gaethje recalls his opponent "pissed himself" after the knockout
Back in 2014, when he was a WSOF champion, Justin Gaethje appeared on The MMA Hour and talked about his amateur debut. Gaethje recalls that the slam was so violent that his opponent was relieved of the contents of his intestine.
"My first fight, I don't know if you've seen it, it was in a boxing ring. I double-legged him, slammed him, then I high crotched him and he tried to throw a triangle and I slammed him [again], and he pissed himself. It was a good one. Twenty-six seconds. It was all wrestling, and I was just really confident. You've just got to be confident in your skills and I was," Gaethje said.
ADVERTISEMENT
Article continues below this ad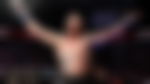 Gaethje was, however, not very sure about the "pissed himself" part. It was as if it came out in the flow of the description of a night that started Gaethje's lore. When Helwani asked, "wait, he actually pissed himself?", Gaethje explained, "No, yeah, it was bad. He started squirting…squirting himself, it was bad. He landed right on his head. It was not pretty."
Twelve years after the fight and Gaethje hasn't changed much. He is still the same fighter who searches for violence once the door of the Octagon slams shut. In his own words, Gaethje would prefer getting knocked out than going to the judge's scorecard.
ADVERTISEMENT
Article continues below this ad
This weekend, Justin will get a chance to wear UFC gold for the first time in his career. He will look to pull off an upset against Tony Ferguson at UFC 249.