READ: UFC Heavyweight Tanner Boser Hilariously Trolls Hater in a Recent Post
Published 07/22/2020, 8:17 AM EDT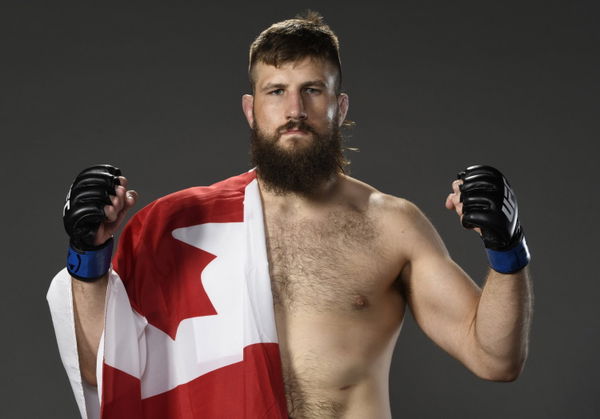 ---
---
UFC Heavyweight Tanner Boser took to Twitter and shared an occurrence that took place during his stay in Abu Dhabi. According to Boser, the laundry staff at the hotel "lost" his fight shorts. He went on to request that his training apparel be returned to him by any means necessary.
ADVERTISEMENT
Article continues below this ad
The laundry service staff #InAbuDhabi "lost" a pair of my old fight shorts (I train in them). They are red and say "Boser" on the side. Hard to miss. If anyone at the hotel sees some dickhead wearing them, please rat them out to me. Thank you. #FightIsland #WAbuDhabi

— Tanner Boser (@BulldozerBoser) July 21, 2020
ADVERTISEMENT
Article continues below this ad
'The Bulldozer' didn't stop there as he was quick to call out a Twitter user who trolled him over his plight. As part of his clap back, Boser called on his followers to roast his detractor as part of a competition. This certainly sticks out as one of the funnier moments of the last fight week in Abu Dhabi!
Ok, bet. Whoever sends this man the meanest comment or DM gets a free pair of signed, fight worn Boser fight shorts. Screen shot your messages and send them to my DMs. Contest ends in 24 hours. https://t.co/eYAmga8ziU

— Tanner Boser (@BulldozerBoser) July 22, 2020
Tanner Boser: A brief history
The Alberta, Canada native entered the UFC back in October, 2019 and has gone 2-1 in the organization thus far. Boser last stepped under the bright lights of the cage on June 28 in a winning effort at the Apex Facility. Moreover, he is set to make a swift turnaround at UFC on ESPN 14 after accepting a short notice bout.
ADVERTISEMENT
Article continues below this ad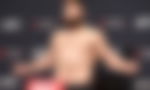 The 18-6 professional fighter will square off against Raphael Pessoa in place of Justin Tafa. The Australian pulled out of the fight due to injuries, thus leading to Boser's second fight in less than a month.
Tanner Boser has expressed an interest in competing more frequently, and this can be seen through his willingness to scrap. He has generated some buzz within the MMA community with his recent first-round KO of Philipe Lins. Moreover, the aforementioned banter on social media often leads to fans being more endeared towards fighters.
ADVERTISEMENT
Article continues below this ad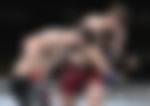 The current make-up of the heavyweight division has been significantly top-heavy in recent years. Chiefly, the trilogy between Stipe Miocic and Daniel Cormier is likely to bring back a clearer picture of the title. With a few more impressive finishes, Boser could find himself on the fast track to high profile match-ups. The heavyweight division is constantly in need of new game contenders given the more advanced age of its staple contenders.