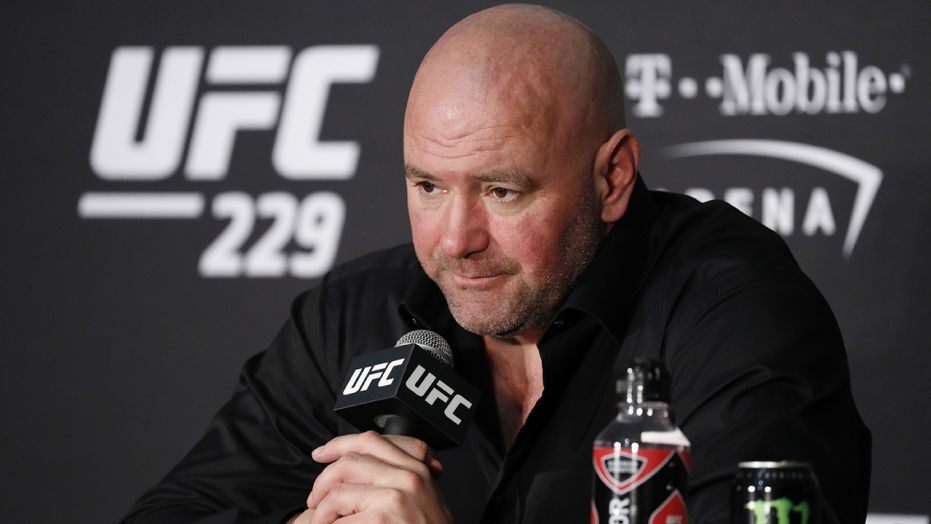 UFC President Dana White has been adamant about keeping the fight between Khabib Nurmagomedov and Tony Ferguson on schedule at UFC 249. However, a recent decision taken by Russia—Khabib's home country — might be a massive blow for the company.
'Khabib vs Tony' is one of the most important matches in the UFC. The fight will decide the greatest lightweight of this generation.
On one side, you have arguably the best wrestler in the UFC–Khabib Nurmagomedov. Ever since his debut, the Dagestani has been tearing through the lightweight division. The champion is on a 12-fight win streak and has no intention of stopping.
With a strong background in wrestling and combat sambo, Khabib has mauled his opponents. Once 'The Eagle' puts his opponents on their backs, there is no getting up.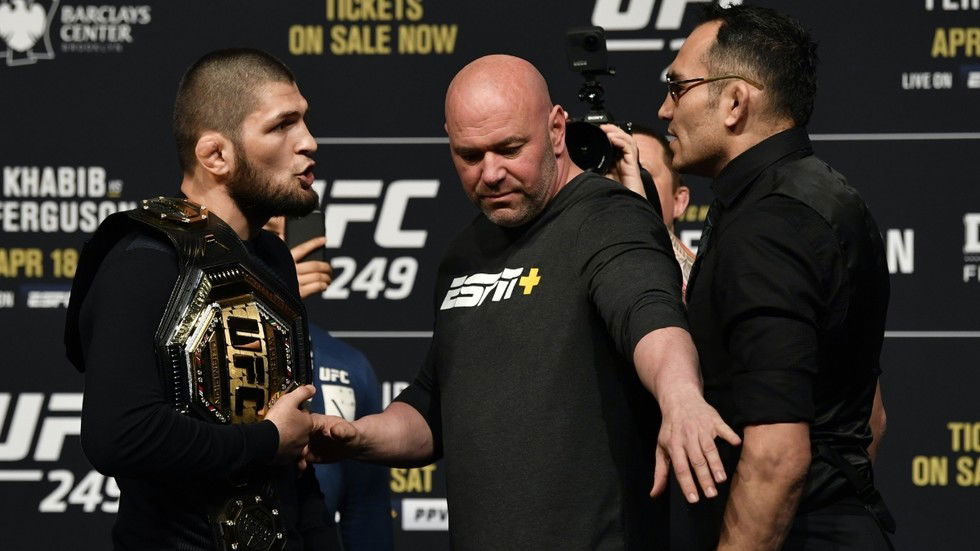 Tony Ferguson, on the other hand, is a lethal striker with a dangerous guard. 'El Cucuy' is one of the most creative fighters in the cage. There are no holes in Tony's game; he can fight anywhere. Like Khabib, Tony is also on a 12-fight winning streak in the UFC.
Now might be the right time for both men to lock horns inside the octagon. As we know, age is not on Tony's side. The American is 36 years old and does not have many fights left in his career.
Apart from that, the stakes are higher than before. Unlike the previous four times when the two have been scheduled to fight, Khabib and Tony have now become huge stars in the UFC. Further, Khabib having the undisputed belt makes the match even more interesting. Can Tony win the championship before retiring?
"Please! Make Any Time But Before Ramadan"- Khabib Nurmagomedov
Is it a good time to book Khabib Nurmagomedov vs Tony Ferguson at UFC 249?
Despite the Coronavirus pandemic, Dana White seems eager to keep this fight card alive. Although he has stated that he is taking care of the safety of home employees, there is no guarantee that there won't be any transmission. Even the healthiest athletes in the world are struggling hard to fight the virus.
Earlier, White stated that the fight will take place behind closed doors. No crowds will be allowed to enter the building. A clash of this magnitude can easily go down as just another fight in the UFC. People add to the fun and make the event a memorable one.
As far as preparations are concerned, both fighters will face difficulties in training camps as they have been preparing with a limited team. The virus has made it impossible to get training partners from outside. Khabib even had to transfer his fight camp to Russia.
Recently, news broke out that Russia has banned all international flights, hence making it difficult to move in and out of the country. Although Khabib is on good terms with Russian President Vladimir Putin, the fate of UFC 249 hangs in the balance.
Continue the conversation on Telegram, join other MMA fans on MMA Fans Group