"She Was A Great Role Model"- Zhang Weili Talks About Rhonda Rousey's Influence In Her Life
Published 03/06/2020, 9:23 AM EST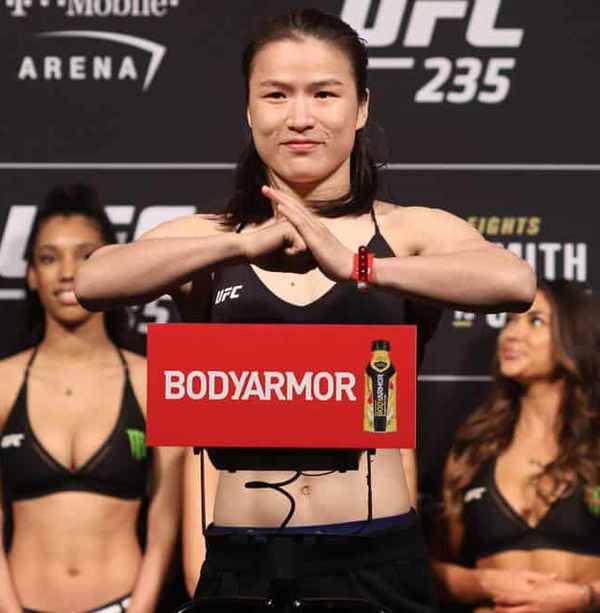 ---
---
Zhang Weili, a stalwart in the world of women's mixed martial arts. Has come out with a statement saying that Rhonda Rousey has been her biggest motivation going into combat sports.
ADVERTISEMENT
Article continues below this ad
"She was a great role (model) and example for me. I watched her fighting in 2013. She impressed me about her performance in a man-dominated (field)."- Zhang Weili on Rhonda Rousey
Even though the American has hung up her gloves for good. The legacy she left behind in her wake continues to influence countless people. Colossal is the only word to define her influence in the world of MMA if not combat sports as a whole.
ADVERTISEMENT
Article continues below this ad
"She won the first women's title in the UFC. I decided to follow her path. That's why I quit my job in 2014 and started training like a pro. She always motivated me."- Zhang Weili
Zhang Weili Answers Questions About Receiving Support From Her Family
Inspired by the first female title winner in the UFC, the Chinese fighter quit her job and pursued her dream of fighting. Her family initially was not supportive, but they allowed her to test the waters. And test the waters she did.
"(In) the beginning, they didn't support me at all. They didn't really understand because I had a pretty stable job at that time. … I told them, 'Just give me three years. Let me chase my dream. If my dream comes true, I'll keep chasing it. If I fail, I fail with no regret. Just promise me a year.'"- Zhang Weili
The Magnum dove into the world of MMA and soon produced an impeccable UFC record of 20-1-0. The Black Tiger Fight Club fighter also became the UFC Strawweight Champion after knocking out Jessia Andrade within 42 seconds of the first round. She also became the first champion of the UFC to hail from China.
ADVERTISEMENT
Article continues below this ad
As Weili explains, her family has made a 180-degree turn. They are now completely supportive of the Strawweight champion.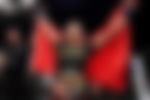 Weili and Rousey both bring a new meaning to the term birds of a feather. The first woman to be inducted into the UFC Hall Of Fame. Both Rousey and Weili redefine the saying "fight like a girl". Wins and losses aside, both the fighters are the finest examples to look up to. Especially when you are looking to cross expectations and shatter glass ceilings.
ADVERTISEMENT
Article continues below this ad
Zhang Weili is set to take on Joanna Jedrzejczyk in an attempt to defend her title. The bout will take place at the T-Mobile Arena on the 8th of March.