"She Was Talking so Much S***" – Colby Covington on Joanna Jędrzejczyk
Published 03/18/2020, 4:18 PM EDT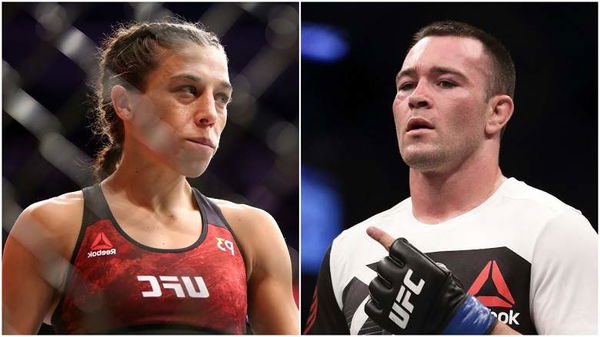 ---
---
At UFC 248, Joanna Jędrzejczyk went to war with the women's strawweight champion, Weili Zhang. Although Joanna lost the match, people around the world lauded her efforts. However, ATT teammate Colby Covington was not impressed by her performance.
ADVERTISEMENT
Article continues below this ad
Jonna was the UFC strawweight champion for quite a while. She suffered her first defeat in November 2017. Since then, she has struggled to find her footing in the division. Joanna also tried her luck in the flyweight division but failed to capture the flyweight title. She then returned to strawweight.
After a victory over Michelle Waterson,  Joanna earned herself a second title shot against Weili Zhang. The bout between Weili and Joanna was a brutal war. Many consider it as a hall of fame worthy fight. It could have gone either way, but the champion retained her title.
ADVERTISEMENT
Article continues below this ad
Colby Covington was happy because Joanna Jędrzejczyk lost
The real highlight of the match happened midway through the fight when Joanna developed a massive hematoma on her forehead. It swelled up to an extent where she was almost unrecognisable.
Check out the picture below.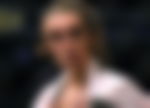 While the world celebrated the fight, Joanna's American Top Team teammate, Colby Covington had some harsh words for her. Covington and Joanna have quite the history. In the past, Joanna expressed her displeasure with Covington's antics and even demanded an apology.
Speaking on theScore MMA podcast, Covington revealed that he only watched the fight because he betted a lot of money on it.
Trash talking is a key aspect of Joanna's game. It allows her to have a psychological edge over her opponent. However, Covington who himself talks trash to get under his opponents' skin, was having none of it.
ADVERTISEMENT
Article continues below this ad
He said, "She was talking so much s*** that I just had to see her get humbled. It was so amazing to see Joanna get her face humbled. And she still got some black marks on her face. Disgusting!"
"I Still Have So Many Bruises"- Joanna Jedrzejczyk
ADVERTISEMENT
Article continues below this ad
Despite knowing that trash talking is just a part of the business, it seems like Covington does not wish to settle his beef with Joanna anytime soon.