"She's Not Totally Raw"- Coach Weighs in on Paige VanZant's Bare Knuckle Fighting Debut
Published 08/27/2020, 7:00 AM EDT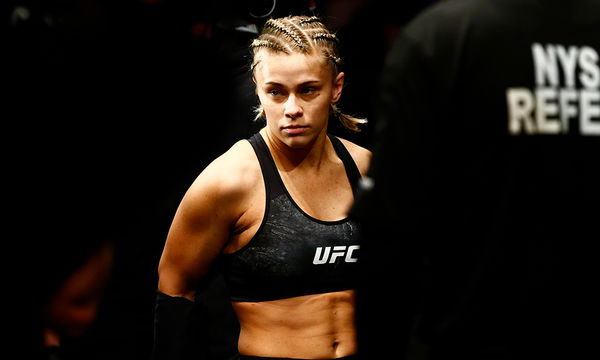 ---
---
Paige VanZant has moved on from the world of mixed martial arts and will feature in bare-knuckle fighting for at least the next couple of years. Her decision to sign a four-fight deal with BKFC sent shock waves among the combat sports community. 
ADVERTISEMENT
Article continues below this ad
However, VanZant isn't bothered about the opinions aired and is focusing on training for her debut. Her coach at the American Top Team, Servilio de Oliveira, is impressed by what he has seen. He opines that they have something to work with as they train '12 Gauge' for her bare-knuckle debut.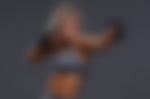 ADVERTISEMENT
Article continues below this ad
He said, "We'll have more time to work with Paige because she will only fight in November or early next year. We don't have the date set yet, but we've already seen how she moves. She's not totally raw. We'll have to work, add some concepts, and change a few concepts she's carrying over. But I think it's going to be a smooth transition."
VanZant struggled to break out of submissions, and she considered it her weakest link as a UFC fighter. The statistic may shock observers as she won more fights by getting her opponents to submit. 
Paige VanZant is thirsty for knowledge
Willingness plays an important role in starting something new, and VanZant wants this given how she overlooked advances from other MMA promotions that wanted to get her on board. 
De Oliviera said, "One cool thing about her is that we say something and she does it, she wants to learn, she's thirsty for knowledge. Some other athletes we eventually work with, when we say something they go, 'Oh, no, not that I don't want,' you know? 'I want my way, this is my way.' She's not like that. She understands she has to adapt and make some changes in order to do well in this new sport."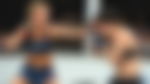 The sport can see VanZant do whatever she wants with her feet except for using them to kick her opponent. She will have to get into a good position to get a perfect weight of shot and strike her opponent. 
A conversion from martial artist to boxer is a challenge, and this is something her coach understands.
"I was happy that she came here because, even though she's new to this sport. She's a big name in combat sports and adds a lot to the team. It's a big challenge for her and for us, transferring her to this sport, to this focus, because that's really new for her. She's not a boxer, so we'll have to focus on that."
ADVERTISEMENT
Article continues below this ad
Read: "People Think I'm Cute"- Paige VanZant Not Worried About Getting Her Face Cut
Even though VanZant is not raw, she needs to be polished and primed for her debut, which will attract the attention of one and all. The promotion will get a windfall and should VanZant be successful, she could set a trend. 
ADVERTISEMENT
Article continues below this ad
This would result in martial artists electing to enter the world of bare-knuckle fighting.