SHOCKING! Stipe Miocic Excludes Jon Jones in His All-Time GOAT List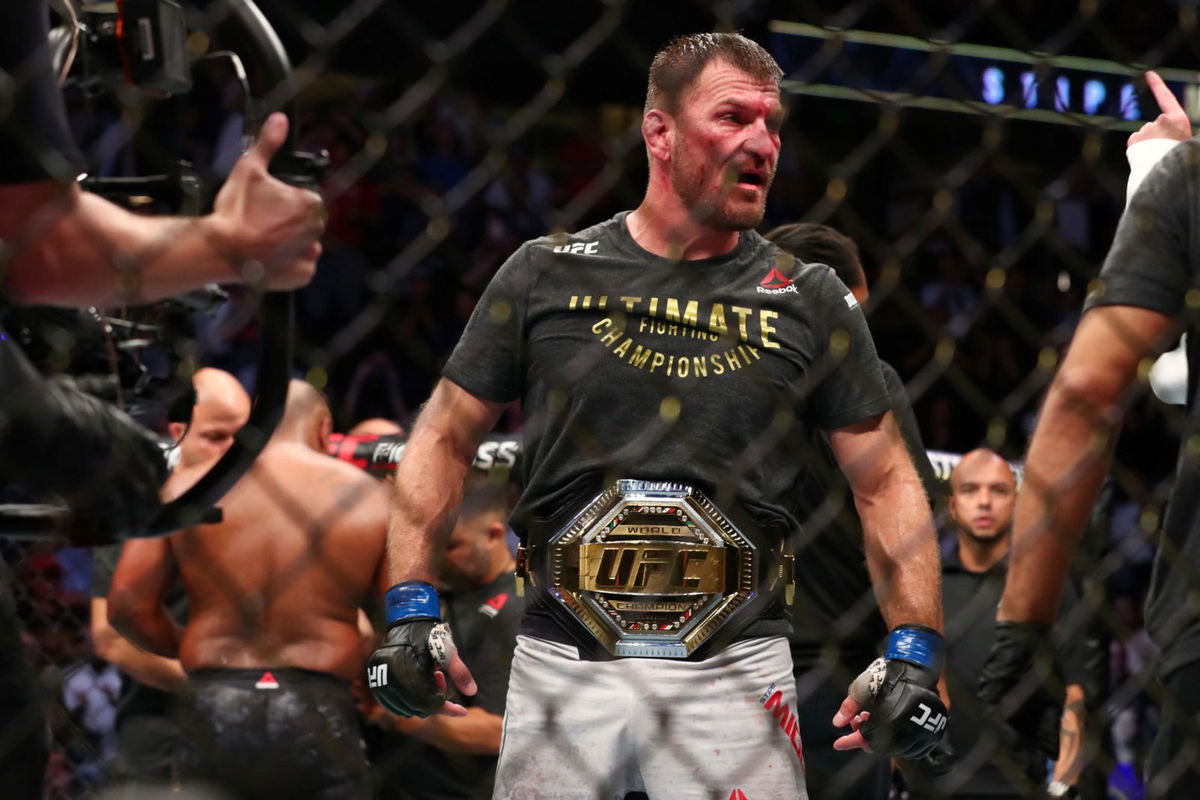 UFC Heavyweight champion Stipe Miocic took to Instagram and shared his view on the best fighters in the sport's history. Miocic conducted an interaction with his fan base on social media and revealed names that were somewhat surprising. Chiefly, without mentioning his criterion, Stipe Miocic commented on his Mount Rushmore of MMA fighters through the sport's storied history.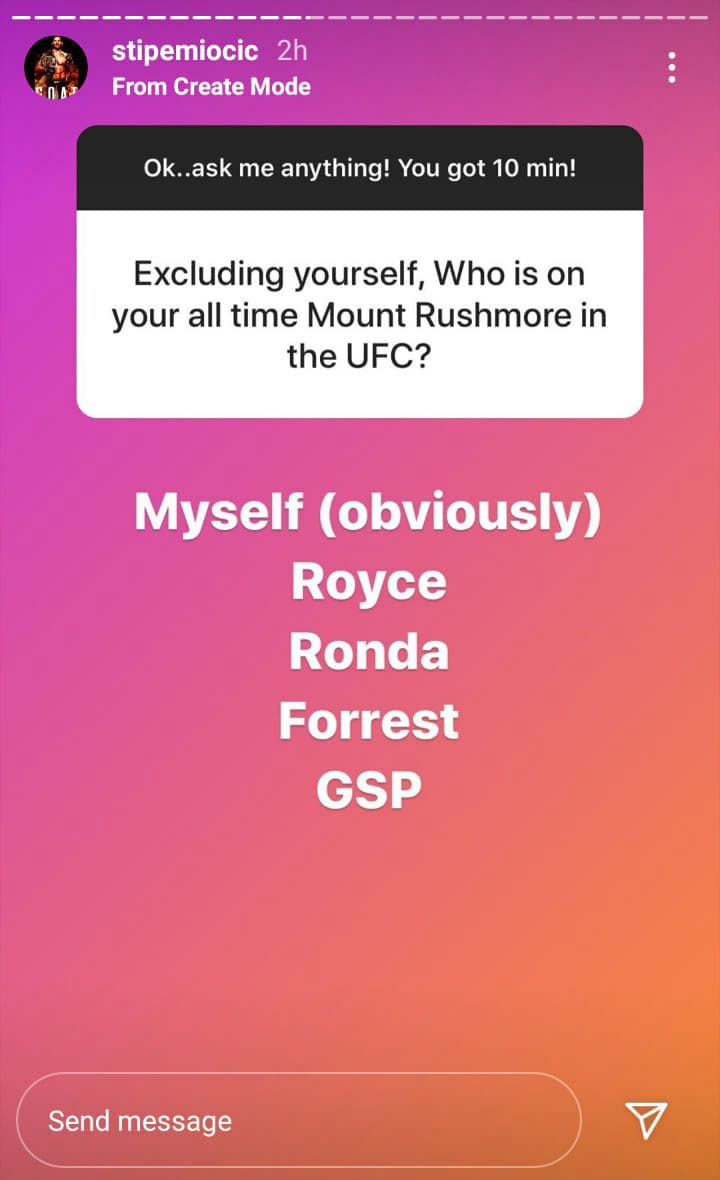 The list excludes several notable names, none more apparent than consensus GOAT and former light heavyweight champion Jon Jones. Additionally, the two fighters have been in the headlines as 'Bones' Jones has teased a move to contest for Miocic's belt. The Croatian-American fighter in Miocic seldom engages in trash-talking his opponents, however, he talks inside the octagon.
Stipe Miocic x Jon Jones
The MMA community has been buzzing ever since the events of UFC 252, which concluded with an emphatic victory for Miocic. He retained his world title in a thrilling decision victory over Daniel Cormier in their rubber match. The Cleveland native solidified his position as arguably the best heavyweight in the sport with his consecutive wins over DC.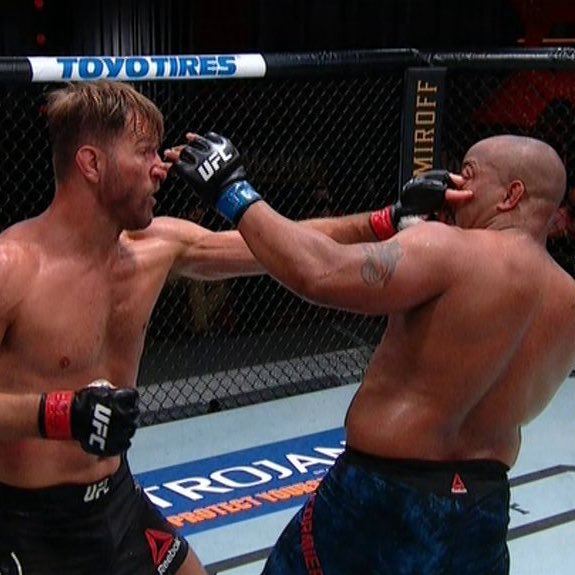 Jon Jones was tweeting up a storm following the conclusion to the epic trilogy that had gripped the MMA world. What's more, he aimed right at Stipe and called out the undisputed champion in a rather passive-aggressive manner. Moreover, his statements caught wind amongst fight fans who are champing at the bit to see Jon at Heavyweight.
Avoid Stipe's right hand, I'm too fast, I'll be too strong when the time is right and have way too much energy. Soon and very soon I'll be considered the baddest man on this planet

— BONY (@JonnyBones) August 16, 2020
Although the former 205-pound champion teased the move frequently, he never followed through. However, it appears as though that's about to change as he promptly relinquished his gold strap and announced his move up. Additionally, the vacant 205-pound gold strap will be contested for by Jan Blachowicz and Dominick Reyes at UFC 253.
Just got off the phone with @Ufc, today I confirm that I'm vacating the light heavyweight championship. It's officially up for grabs. It's been an amazing journey, sincere thank you to all my competition, Ufc and most importantly you fans.

— BONY (@JonnyBones) August 17, 2020
Fans of combat sports have been clamoring for a fight between the two dominant forces in Stipe Miocic and Jon Jones. They can draw massive business together as well as fight for legacy in the sport. The winner of a match-up between the two will go a long way in setting themselves apart in the GOAT conversation.
Continue the conversation on the app, join other MMA fans on MMA Fans App