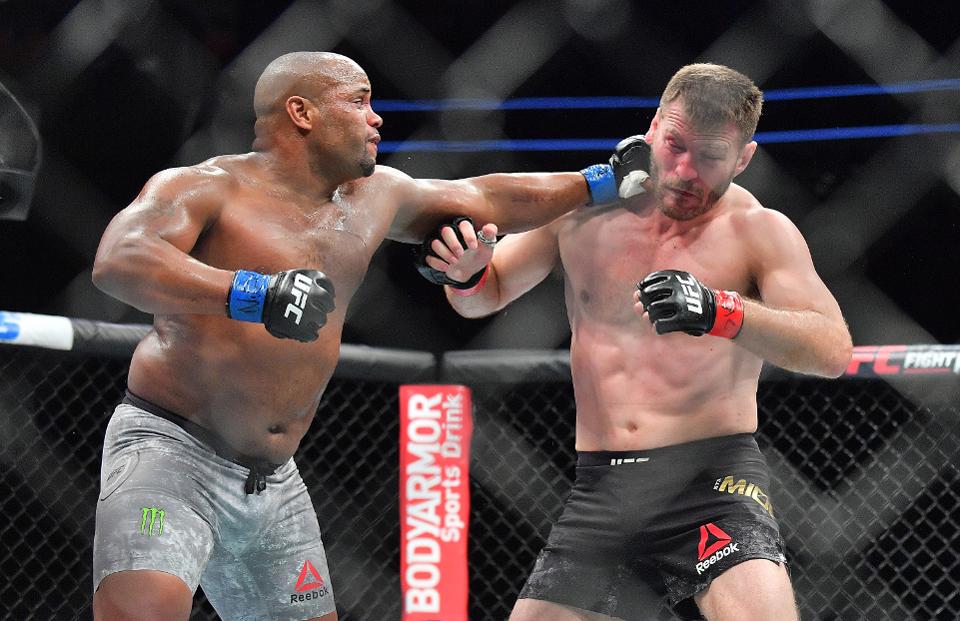 Former UFC heavyweight champion Daniel Cormier might have achieved it all in the sport, his incredible fights and title wins have truly set him apart from the rest. However, if there's one thing DC hasn't been able to overcome it's Jon Jones.
DC and Bones share a long and fierce rivalry. The various call-outs, press conferences, and fights prove that both men truly dislike each other.
Jon Jones has emerged victorious over Daniel Cormier on two separate occasions, however, both fights have been marred by controversy.
Jones was stripped of his title following his win over Daniel Cormier. Also, his second fight over Cormier was ruled a no-contest after testing for turinabol.
Could Daniel Cormier face on Jones next?
Despite, these controversies fans are still itching to see both men face each other in the octagon. DC'S head coach Javier Mendez sparked fresh rumors of a bout against Jon Jones during a recent interview.
Mendez believes the winner of Stipe Miocic and Daniel Cormier will face Jon Jones.
"I think Uncle Dana is going to throw so much at Daniel Cormier. He can't pass it up; DC loves money… The winner of this Cormier and Miocic fight is going to get Jon Jones I believe" said Mendez
Moreover, a fight between Cormier and Jones makes sense for multiple reasons. Jones has been looking to move up to the heavyweight division. Also, he was close to fighting Francis Ngannou earlier this year.
However, the fight was called off due to contractual conflicts, Jon publicly called out Dana White over the failed negotiations and has been out of action since.
If Jon does return, a fight against DC will have several implications. Francis Ngannou is eyeing a title bout, after a string of devastating knockouts.
However, if Jones fights DC he would most likely go up in weight. Also, if DC emerges victorious, it could mean Ngannou will have to wait in line for a title shot yet again.
One thing is for certain, Daniel Cormier would like to reclaim the title and potentially retire on top by defeating Jon Jones.
What are your thoughts on this fight? Let us know in the comments below!
source: ESPN MMA