"Small Cage Is Easier to Get Him"- Paulo Costa Prefers 25 Foot Cage for the Israel Adesanya Fight
Published 08/01/2020, 7:30 AM EDT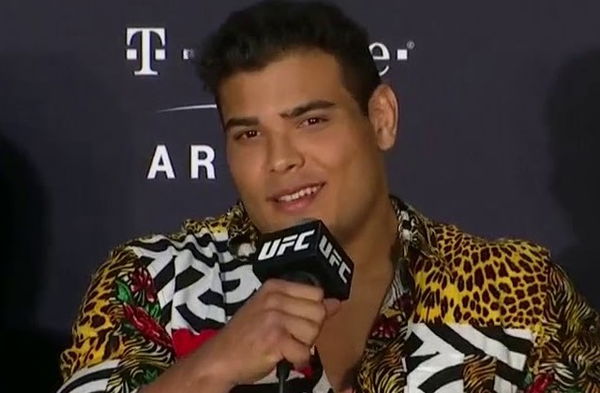 At long last Paulo Costa will get the chance to fight for gold in the UFC. He earned the shot after beating Yoel Romero in 2019 and ascended to a higher ranking spot to feature in the title conversation.
Unfortunately, injury and the recovery period resulted in him having to watch the UFC 248 match from the crowd. 
Borrachinha's dislike for the UFC 248 main event is no secret. So much so that he vowed to bring the battle to 'Israel Adesanya when they step into the octagon. 
ADVERTISEMENT
Article continues below this ad
He also gave fans his prediction of how the fight will be like. This is irrespective of the size of the cage the duo will compete in at UFC 253.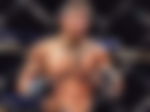 In a chat with MMA Junkie's Mike Bohn, Costa revealed that the cage size isn't bothering him. He says, "You know, it doesn't matter because I will cut the angles and I will take him one time or moment, but the small cage is easier to get him, of course."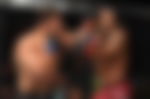 The unknown cage size is due to the fact that the UFC is yet to officially name a venue for the PPV. For if the fight is to be held at the Apex, the fighters will compete in a smaller than usual octagon.
Based on Costa's statements, it should certainly favor him on September 19. 
As per Ariel Helwani's Tweet, the Middleweight Championship may be contested in the smaller cage.
According to an agenda just released by the Nevada State Athletic Commission, UFC is requesting for a permit to promote UFC 253 on Sept. 19 at the the Apex in Las Vegas.

— Ariel Helwani (@arielhelwani) July 30, 2020
Paulo Costa believes he will end the fight in round 2
The Brazilian who is supremely confident about securing the win responded when he thinks the fight will end. He said, "I believe in second round. He will run a lot in the first round. I think he will run around the cage."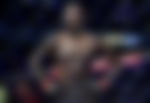 This gives us an insight into Costa's game-plan. He is prepared for the champion trying to avoid him hence he opted to describe what he sees Adesanya doing thereby enabling him to make it past the first 5 minutes. 
Costa is known for his powerful attacking style and has gone the distance only once in 12 MMA fights. However, his last 4 fights have all gone into the second round. The fighter has never competed in a 5 round contest in his career. 
ADVERTISEMENT
Article continues below this ad
Hence, 'Borrachinha' is working on his conditioning and he has also engaged in sharpening his reflexes. This may be his preparation to combat an opponent who he believes will "run". 
ADVERTISEMENT
Article continues below this ad
What do you make of Costa's preference for the smaller cage and his comments about the biggest fight of his career?
SOURCE- MMA Junkie-YouTube, Borrachinha-Twitter, Ariel Helwani-Twitter