"So Disappointing!" – Daniel Cormier Opens up on Drew Brees' Controversial Remarks
Published 06/04/2020, 6:12 AM EDT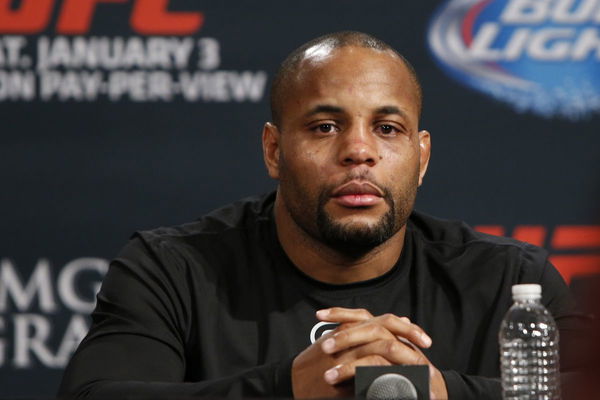 ---
---
The death of George Floyd and the subsequent protests have been the focal point of the USA for more than a week now. While most reactions to the protest have the same underlying message, some of them have garnered intense criticism as well. The comments made by NFL player Drew Brees have raised a number of eyebrows. Former UFC champ Daniel Cormier has also responded to Brees' remarks.
ADVERTISEMENT
Article continues below this ad
Cormier took to Twitter to express his disappointment over the issue. He said that Brees was a level-headed guy who didn't make a lot of mistakes. Hence, his statements were quite a surprise for him.
For a man that doesn't make many mistakes, this is a big one. So disappointing !

— Daniel Cormier (@dc_mma) June 3, 2020
ADVERTISEMENT
Article continues below this ad
Following the death of George Floyd, Cormier has opened up on the incidents of racism that he has faced throughout his life. Since DC was a big name in wrestling since his college days, he hasn't been the subject of racial discrimination. However, the ones close to him have not enjoyed the same fate.
Drew Brees' comments have evoked criticism from multiple big names
In an interview with Yahoo Finance, New Orleans Saints quarterback Drew Brees said that he "will never agree with anybody disrespecting the flag of the United States of America or our country". Whatever his intentions may have been, Brees' comments have led to him being reprimanded from all corners.
ADVERTISEMENT
Article continues below this ad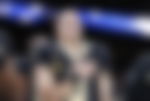 Brees argued that both his grandfathers fought in the Second World War. Hence, when he stands with his hand over his heart singing the national anthem, he inadvertently becomes sympathetic with everyone who has sacrificed their lives for the nation.
However, people said that Brees' statements were a conflict with his recent Instagram post, where he spoke against racism. Brees cleared that he loves and respects his teammates. He added that he stands right there with them in their fight for racial equality and justice.
ADVERTISEMENT
Article continues below this ad
Regardless, Brees received the most poignant criticism from one of his former teammates, Malcolm Jenkins. The former New Orleans Saints player posted an Instagram video where he alleged that Brees could be a part of the bigger problem. Apart from Jenkins, Michael Thomas, Emmanuel Sanders, and Aaron Rodgers also criticized his comments in one way or the other.
NBA star LeBron James also weighed in on the issue. Brees would later clarify his stand. He said that just like he respects the flag, he respects all his fellow countrymen irrespective of their race, color or religion.