SPOTTED: Georges St-Pierre on the Sets of Disney's 'The Falcon and The Winter Soldier'
Published 09/15/2020, 4:15 AM EDT
---
---
Georges St-Pierre has moved on from MMA and is exploring opportunities behind the desk and in front of the camera. The Canadian fighter is one of the most recognizable faces on the planet, and the entertainment world is capitalizing on this. Disney signed St-Pierre to appear on one of their shows from their upcoming spate of originals.
ADVERTISEMENT
Article continues below this ad
The UFC Hall of Famer will play Batroc the Leaper in the upcoming 'The Falcon and The Winter Soldier' series on Disney+. His character is one of a mercenary who is a savate (French kickboxing) expert. Talk about a casting coup! 
ADVERTISEMENT
Article continues below this ad
The role could be a tad different from Pierre's natural demeanor of being a fan favorite. Hence, it may take fans a while to get accustomed to seeing 'Rush' being a bad guy. 
However, this is not the first time the former UFC 'champ-champ' will turn out on screen as the villain.
Georges St-Pierre played Batroc the Leaper in 2014's Captain America: The Winter Soldier. He appeared in a fight scene near the start of the film and held his own against super-soldier Steve Rogers.
Whilst the character of Captain America passed on his shield, it will be interesting to watch Batroc battle the dual threat of Sam Wilson and Bucky Barnes. As an elite martial artist, St-Pierre could lend credibility to the fight scenes. Hence, the stars or their stuntmen could have their work cut out while filming. 
Georges St-Pierre could emulate combat sports stars and make it big in Hollywood
Crossovers from combat sports to movies are not unheard of with former MMA star Randy Couture featuring as part of 'The Expendables' series. Also, Ronda Rousey landed a role in Furious 7.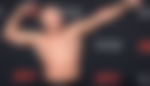 St-Pierre too has a fair share of movies under his belt. He appeared in Never Surrender in 2009 and played an MMA fighter. Later, he starred in Kickboxer: Vengeance alongside Dave Bautista who also has a role in the MCU as 'Drax the Destroyer.' Given the interconnected nature of Marvel films, there is a possibility of a Drax vs Batroc clash should the powers that be want it. 
ADVERTISEMENT
Article continues below this ad
Read: WATCH: Georges St-Pierre Looks Extremely Fit in Latest Video
While 'The Falcon and the Winter Soldier' will have only six episodes, expect St-Pierre to play a prominent role as the makers would not have him just for a cameo. His pictures as Batroc sent fans into a frenzy and when the series releases, MMA fans, and Marvel fans are sure to be delighted for a multitude of reasons.
ADVERTISEMENT
Article continues below this ad
How excited are you to see Georges St-Pierre reprise his role as the bad guy?