"Take Him to Deep Waters and Just Try to Drown Him"- Tyron Woodley Reveals His Game Plan
Published 05/26/2020, 11:14 PM EDT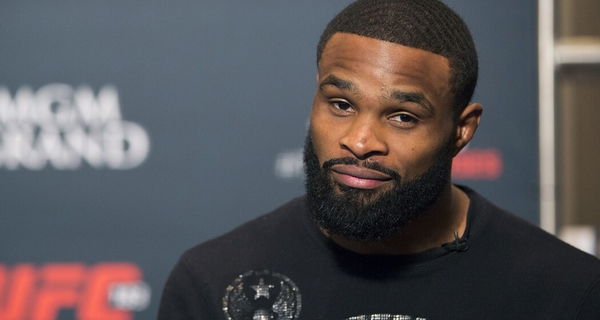 Tyron Woodley will return to the UFC for the first time since losing the Welterweight Title to Kamaru Usman. Here, he faces Gilbert Burns who is coming off an impressive KO win over Demian Maia. However, 'The Chosen One' revealed that he upped the ante for the clash with his fellow Welterweight and shared his game plan.
ADVERTISEMENT
Article continues below this ad
"I Got To Embarrass Him"-Tyron Woodley Issues A Stern Warning To Gilbert Burns
Tyron Woodley says he wanted a 5-round fight
ADVERTISEMENT
Article continues below this ad
First, the top-ranked Welterweight fighter expressed his confidence ahead of Saturday night's event. 
In a chat with MMA Junkie, he said, "This fight in particular with Gilbert Burns is, I'm confident because of who I am and what I'm doing and I'm aware of what he does, I'm aware of how he is. He's got a nice little left hook, uppercut, got some knees and flying knees, kicks and punches and calf kicks."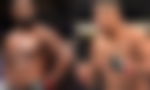 Furthermore, he said that Durinho's lack of surprise holds him in good stead, as he is prepared. 
"I haven't really seen much different from him. I've seen his style, and I've kind of gotten it broken down, but the element of surprise is a motherf***er."
ADVERTISEMENT
Article continues below this ad
Now, 'The Chosen One' reveals the exact reason he chose the 5 round fight instead of a 3 rounder. 
"When you start doing stuff they don't expect you to do, that's what I think he won't be prepared for. He won't be prepared to get exhausted and drained, and I wanted this. I had the option to fight this fight in a three-round fight. And I wanted a five-round fight. Because he ain't never fought five rounds before, not in the UFC, not to my knowledge."
'Durinho' has never competed for over 15 minutes in his MMA career. His longest fights have been seven 3 rounders. He has a 5-2 record here beating Andreas Stahl, Alex Oliviera, Olivier Aubin Mercier, Alexey Kunchenko, and Gunnar Nelson. The latter two are part of his ongoing 3 fight win streak at Welterweight. 
ADVERTISEMENT
Article continues below this ad
"So three rounds, starting off strong or loafing, in the beginning, to finish strong is not going to work, is not going to work in a five-round fight. That's what my goal is Just take him in that deep water and just trying to drown him."
Do you think 5 rounds will prove to tough for Gilbert Burns and lead him to "drown?"