Jon Jones is yet again engulfed by the heat of law due to the incident that took place on 25 March. His former rival and UFC veteran Daniel Cormier opened up about how he feels regarding Jones being in the lockup once again.
Instead of blasting Jones as one would expect the former bitter rival to, Cormier gave a rather unique view on the subject. He said,
"For a guy that has these issues, whether it be alcohol, whether it be drugs, that dead time is your worst enemy. Because all those vices start to pull at you, especially when you're sitting at home with nothing to do. Especially if you're not a person who does that a lot. Seeing him get into trouble again, a lot of people in my circle, they text me almost celebratory. That's not me. I didn't celebrate the kid getting in trouble again. I don't think that you should celebrate or dance on someone's grave in their darkest moments. You don't do that to people."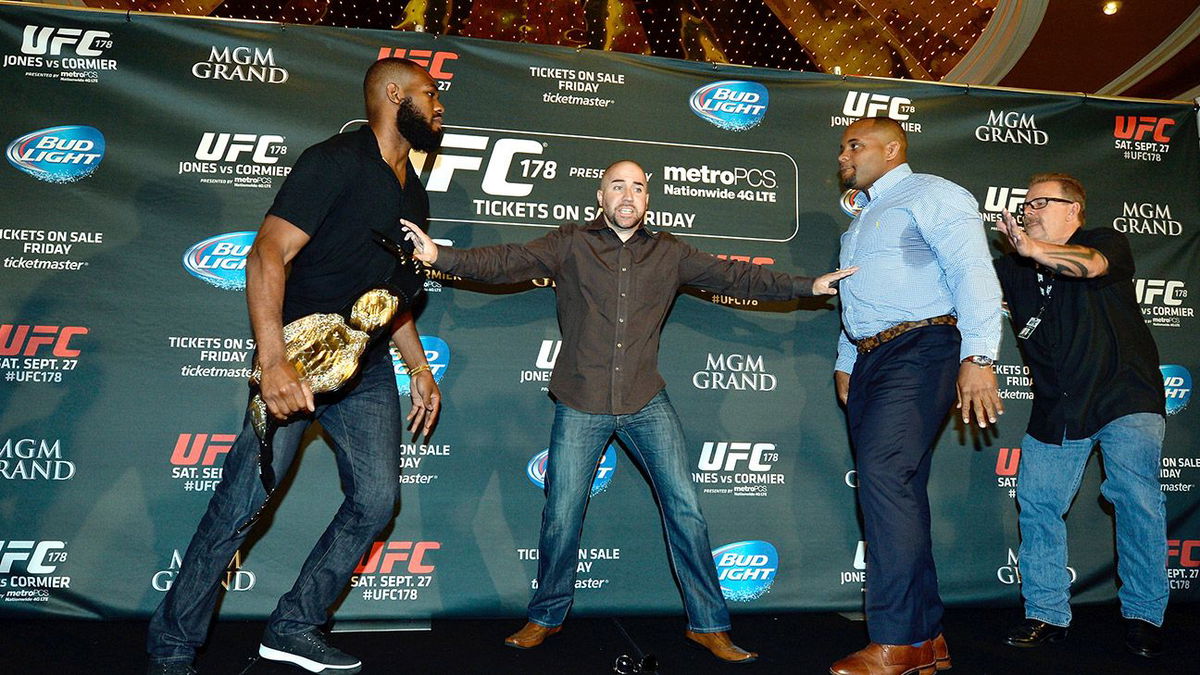 "Ultimately are you a human being, or does this competition overtake everything? I didn't take any joy in seeing that kid, or, at 32, he's a man. He was a kid when he was 23. At 32, I did not enjoy seeing that man in that situation again, because it's just bad."
Even though their rivalry was one of the most bitter ones in UFC history, Cormier did not put down Jones. After all, as he said, the problems that Jones suffers from are not to be made a mockery of.
Moreover, the fact that he is still at the top of the game speaks volumes about his dedication. Yet, this does not work as an excuse to waive off the numerous troubles he has had with the law.
"It's all elevated"- Daniel Cormier on Jon Jones
While Cormier deconstructed what he thinks is wrong with "Bones" Jones, he reiterated his stance on the corrective measures that Jones needs to take in order to do away with his vices.
Back in 2016, Cormier had stated that Jones needs to acknowledge the fact that his head is not in the right place. He added that the first thing that needs to change is the environment that surrounds him. He specifically mentioned that Jones needs to be careful about who he spends time with. As we all know bad influences can ruin lives.
Thus, repeating what he had said earlier, DC said,
"I've got to be honest. For as much as I don't enjoy that and bask in it, it's not going to change, until someone takes [drastic] action to show that the behavior is unacceptable. You've got to imagine how many times he's done this. From the drug failures to the getting suspended. It's all elevated. It's gone from bad to worse."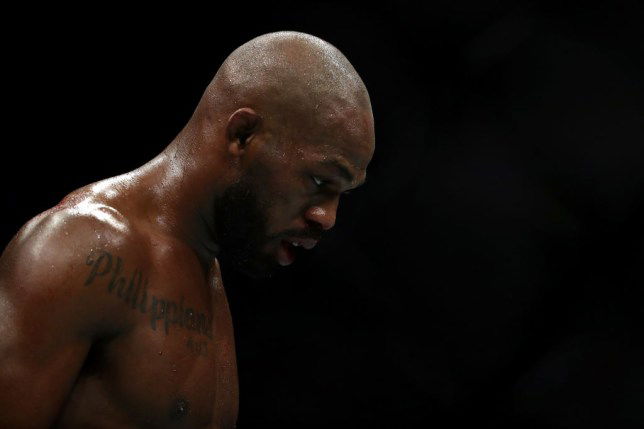 While DC does make a valid argument, it is not entirely correct to state that Jones has not shown any improvement. For example, a younger Jones would never praise his arch-nemesis.
However, in more than one recent incidences, Jones thanked DC for becoming an icon for fighters. He even said that DC is an inspiration for him to keep dominating the fighting world for as long as possible.
Yet, DC is spot-on about one thing. It is time for Jones to learn what the judiciary is all about. He has had enough pardons and learning opportunities.
What do you think should be the punishment meted out to Jon Jones for his repeated offense?
Continue the conversation on Telegram, join other MMA fans on MMA Fans Group