"That Doesn't Make Any Sense"- Tanner 'The Bulldozer' Boser Rejects Light Heavyweight Proposal
Published 06/29/2020, 11:00 AM EDT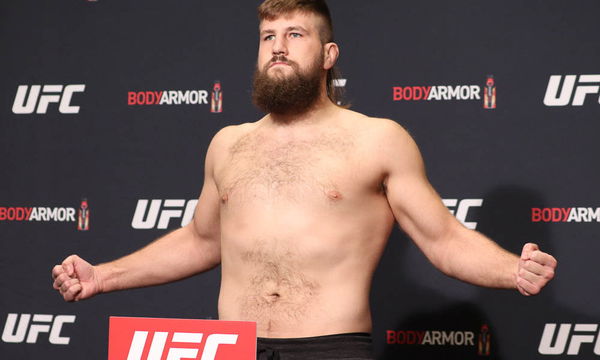 ---
---
Tanner Boser returned to winning ways this Saturday night at UFC Vegas 4. The former unified Heavyweight Champion faced Philipe Lins in a brawl that ended much too quickly.
ADVERTISEMENT
Article continues below this ad
Tanner Boser disregards advice to shift down Light Heavyweight
'The Bulldozer' apparently has met the suggestion regarding moving down to Light Heavyweight many times. This is because he walks around with a comfortable weight of 235 pounds, and pundits argue that shifting down the weight category could be beneficial for his career. Moreover, many seem to believe that cutting 30 pounds should not be that mammoth of a task.
ADVERTISEMENT
Article continues below this ad
Thus, during the post-fight presser, a journalist raised the same question after enquiring what Tanner's weight was.
Tanner replied, "Yeah, great! Yeah, everybody thinks that [I should lose weight]! 'Why don't you just lose thirty pounds?!'. No. Why? I just won! I should go to Light Heavyweight because I just kicked a**?! That doesn't make any sense."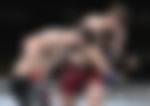 Of course, the absolutely impressive performance that Tanner gave last night removes any doubt of his being uncomfortable at Heavyweight.
Boser ends Philipe within the first round
The fight started with Tanner going on the offensive. He employed the use of leg kicks to stagger his opponent.
Philipe replied with body shots of his own, which set a higher tone and pace for the fight. Thereafter, 'The Bulldozer' came out with huge hand strikes right to the temple. He unleashed a barrage of quick strikes that commenced with a right overhand.
As soon as Philipe fell to the ground, Tanner sealed his victory with a horrendous back hammer fist that came swinging from as far as Tanner could manage. As soon as his hand touched Philipe's face, it was lights out for the latter.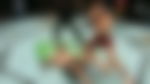 ADVERTISEMENT
Article continues below this ad
[Watch the video of the KO here.]
Tanner won the fight via KO within three minutes of the first round, establishing the fact that he is a force to reckon with.
Furthermore, at just 28 years of age, the Canadian has amassed a terrific record. Therefore, there is a lot of time left for Boser to put on display his full talent. After all, his stints in the local MMA leagues in Canada, M-1 Global, and King of the Cage sum up for an already sparkling resume.
ADVERTISEMENT
Article continues below this ad
Do you think Boser should shift down to Light Heavyweight?