The Lesser Known Journey of Israel Adesanya Before UFC
Published 03/03/2020, 6:54 AM EST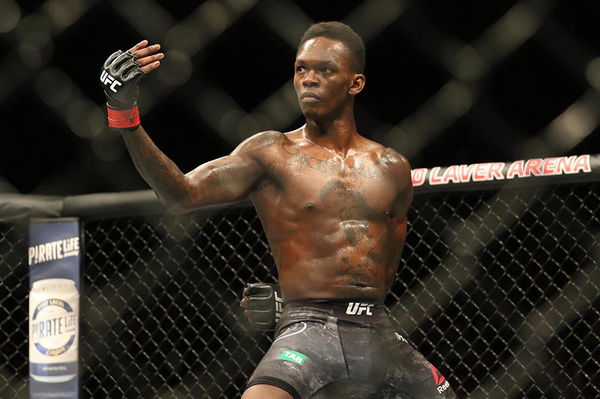 When it comes to Mixed Martial Arts and Boxing, Israel Adesanya is one of the hottest names in the sport. The Nigerian mixed martial artist who is based out of New Zealand has quickly moved up the rankings and has also risen to fame in the Ultimate Fighting Championship. "The Last Stylebender" is well-reputed for his striking moves and awestruck combat techniques. 
ADVERTISEMENT
Article continues below this ad

As a kickboxer, Adesanya is the former Glory middleweight contender winner. He is also the King in the Ring two-time cruiserweight and heavyweight champion. This is considered to be the most number of titles won in King in the Ring. As of 27 January 2020, he is number 6 in the UFC men's pound-for-pound rankings. This article is about the spectacular expedition of the Nigerian mixed martial artist before entering the Ultimate Fighting Championship.
ADVERTISEMENT
Article continues below this ad
Israel Adesanya- Kickboxing Career
Israel Adesanya started training in kickboxing when he was 18 years old. His inspiration for kickboxing arose after seeing a Thai film named Ong-Bak based on Muay Thai sport. After taking up Muay Thai in Whanganui under Derek Broughton, at the age of 21 in 2001 Israel moved to Auckland, New Zealand with his family.
Adesanya then began his professional kickboxing career at City Kickboxing in New Zealand. There he trained himself under Eugene Bareman with other established MMA fighters such as Dan Hooker, Kai Kara-France and Alexander Volkanovski. He went on to stockpile a terrific amateur kickboxing record. He went unbeaten over 32 fights before moving to China to reside and fight.
In the year 2016, the Nigerian boxer won the Glory 34 middleweight contender tournament in Denver. Though he could not win the championship, this match made people see him as one of the best strikers in the world. In the year 2017, Israel defeated veteran Melvin Guillard and marked his 10th victory. He won the Australian Fighting Championship middleweight belt for that. He also won the King of the Ring 86 Cruiserweights Tournament twice and the heavyweights tournament once in his career.
 The 30-year-old Nigerian striker ended his kickboxing career with two losses in it. Brazilian Alex Pereira defeated Adesanya at Glory of Heroes 7 in 2017. This loss broke the winning streak of Israel. In his entire career, this was Israel's only defeat through knockout. His second loss was against Jason Wilnis at Glory 37. His last bout was against Stuart Dare before entering the UFC.
The Stylebender takes UFC by Storm
ADVERTISEMENT
Article continues below this ad
The professional combat fighter made his debut in UFC in February 2018 with proper experience of almost six years as a combat sports fighter. UFC spotted the Nigerian seeing his flamboyant style and athletic kicks. His strikes, moves, and attacks are something that makes him stand out amongst all other boxers. He is considered to be an entertainment package and a threat at the same time in the field of boxing.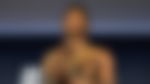 The 30-year-old, Israel said these words in one of his interviews:- "Gratitude is my attitude. Used to sit by the water cooler during lunch at my old job and daydream of doing things like this. I wanna say some inspirational like an Instastar, but straight up just look at my life, look at my story!! Enough said". 
ADVERTISEMENT
Article continues below this ad
Some fighters seem bound for eminence, and Adesanya has every quality in him. Everything he has said, he has backed up with convoluted and destructive striking and performance.