The Masterminds Behind Colby Covington's Dominant Victory Against Tyron Woodley
Published 09/21/2020, 1:43 AM EDT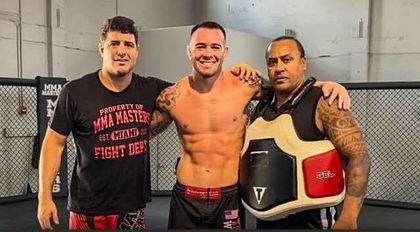 ---
---
UFC welterweight Colby Covington returned to the win column after earning a definitive stoppage over Tyron Woodley. 'Chaos' dominated the fight right from the opening bell and pressed the action until the former champion suffered a rib injury. The emphatic victory puts him right back in the mix to contend for UFC gold in the welterweight division.
ADVERTISEMENT
Article continues below this ad
A prominent narrative going into the fight was the change that Colby had made in terms of his fight camp. The division one All-American had moved out from American Top Team [ATT] in Coconut Creek, Florida.
Now, he is now part of MMA Masters that is spearheaded by Cesar Carneiro and Daniel Valverde. Colby separated himself from ATT following disputes he had with fighters such as Jorge Masvidal, Dustin Poirier, Amanda Nunes, and Joanna Jedrzejczyk.
ADVERTISEMENT
Article continues below this ad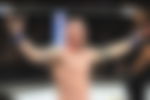 His heel persona rubbed several fighters and trainers the wrong way, thus straining the relationships. Hence, the former interim champion believed that venturing away from his longtime camp would be best. Not to mention, he has been looking to form "Colby Covington Inc" and largely operate as an individual entity in the fight game.
Who are Colby's new coaches?
Famed Capoeira practitioner, Cesar Carneiro is tasked with bringing the best out of Covington in the striking department. He has been actively training fighters for five years and has looked to integrate new weapons into Colby's clinch game. Additionally, Cesar is famous for chaining together several distinct arts within striking and bringing them together for the MMA landscape.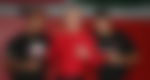 The seven-year trainer, Daniel Valverde, is a high-level Judo practitioner who earned his black belt at 19. His prowess in the ground aspect plays well into Covington's chain wrestling heavy style. Moreover, along with the weapons Valverde provides, Colby's takedown threat is significantly enhanced.
Colby Covington speaks out
The former title challenger spoke to the media following his win at the Apex Facility and touched upon his new team. He explained the impact that a new environment would have in setting the tone for his career henceforth.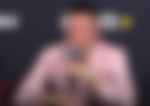 Chaos said, "I performed just how I thought I'd perform. I'm a better version that I ever said I was gonna be. I told everybody in the lead-up to the fight that this is Colby "Chaos" Covington 2.0, this is a new version of me."
"I have a team around me, Cesar Carneiro, Daniel Valverde who completely focuses on me. It's not a team anymore, it's an individual sport. They're making sure my growth as a fighter is to get better every single day."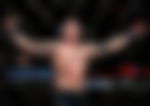 Furthermore, he did a deep dive into his new coaches at MMA masters and provided the fans and media an insight into their skill set.
ADVERTISEMENT
Article continues below this ad
The fighter added, "Cesar Carneiro, my kickboxing coach, we take strides in our game every single day in my game. We're hungry and we're happy to train…And Daniel Valverde who's helping with my judo and jiu-jitsu, that guy's the best judo and jiu-jitsu player in the world. I'll put him up against anybody in the world in jiu-jitsu. I'll put a hundred grand on it. He'll go against any jiu-jitsu guy and I guarantee he smokes him."
Following his statement performance over Tyron Woodley, there is no doubt as to Colby's legitimacy. He has proven himself to be a dangerous campaigner at 170-pounds and the new individualistic focus would bring better results. Fight fans are keen to witness his game evolve as he likely contests for undisputed gold.
Also Watch: UFC Vegas 11: Colby Covington wants title shot or Jorge Masvidal next
ADVERTISEMENT
Article continues below this ad