"The Media Has to Show the Fans": Khabib Nurmagomedov on Importance of Promoting an Athlete
Published 03/17/2020, 9:06 PM EDT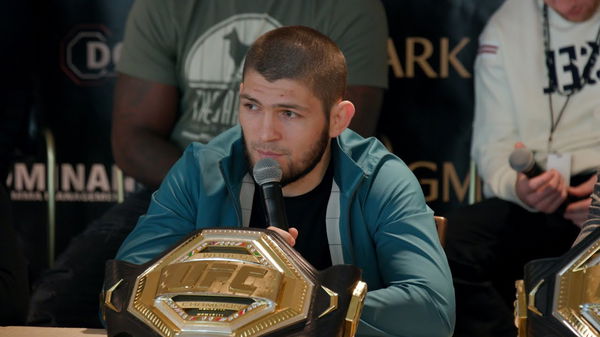 ---
---
When it comes to the UFC, promotion is everything. If a fighter is promoted well then nothing can stop his growth. Recently, UFC lightweight champion, Khabib Nurmagomedov explained the role of media in promoting a fighter.
ADVERTISEMENT
Article continues below this ad
Khabib himself had a long road to the title. This was mainly because he never trash-talked. And neither does he have a style which has flashy KO's involved. The Dagestani's superior talent went unnoticed for quite a while.
His fight with Michael Johnson made him popular among the general audience. Not only did he beat Johnson in a dominating fashion but he also talked trash to him at the same time. From then onwards, the media started to recognize Khabib as a top contender.
ADVERTISEMENT
Article continues below this ad
Many talented fighters struggle to get the attention from the crowd as they lack the exposure from the media.
Khabib Nurmagomedov identifies the crucial role of the media
At the Dominance MMA press conference, Khabib revealed the importance of media in promoting new fighters.
"I think this is very good media for fighters to promote themselves. Sometimes UFC needs to do a lot of things but they have a lot of fighters."
Dominance MMA is one of the largest MMA management company. The idea of holding their media days helps many young talents. Fighters from different promotions and even former rivals put their differences aside for a joint promotion.
Since the UFC has 600+ fighters on their roster, it is impossible to promote everyone with equal attention.
Khabib also advised the media to cover the life of an athlete which includes his background, training etc.  Unless people know the fighter well enough, they will not want to watch him.
"The media has to show the fans, the people about his (fighter's) life, where he was born, how he grew up, where he trained."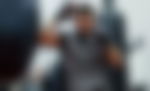 He said, "When you know the history of some fighter, you're gonna follow him."
ADVERTISEMENT
Article continues below this ad
History has shown that a fighter gets paid more if more people want to see him compete. And unless the media promotes him, there isn't much the athlete can do.
It is also the responsibility of the media to make sure no fighter with talent goes unnoticed. A fighter's skills inside the cage should be given more importance than his ability on the microphone. Demetrious Johnson is the perfect example of poor media coverage in the UFC.
Although he was the most talented athlete in the UFC, Johnson barely made the headlines. This reason was simple. Mighty Mouse refused to talk trash and the media refused to cover him.
ADVERTISEMENT
Article continues below this ad
What do you think of MMA media, are they doing justice to the fighters?