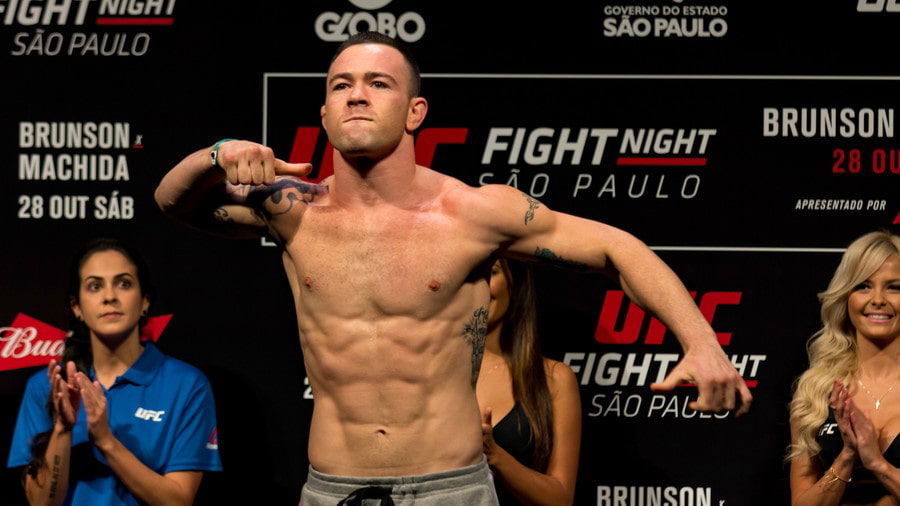 Colby Covington is ranked second in the UFC welterweight division. Despite his ranking, he got overlooked in favor of the lower-ranked Jorge Masvidal for the UFC 251 title match. 'Gamebred' suffered a defeat but is campaigning for another shot at Kamaru Usman's belt. 
'Chaos' seemed amused by the possibility of the UFC giving Masvidal a second title fight before he got one himself. He told MMA Fighting, "I would just laugh, I would say 'okay you guys wanna pay this man for what'?"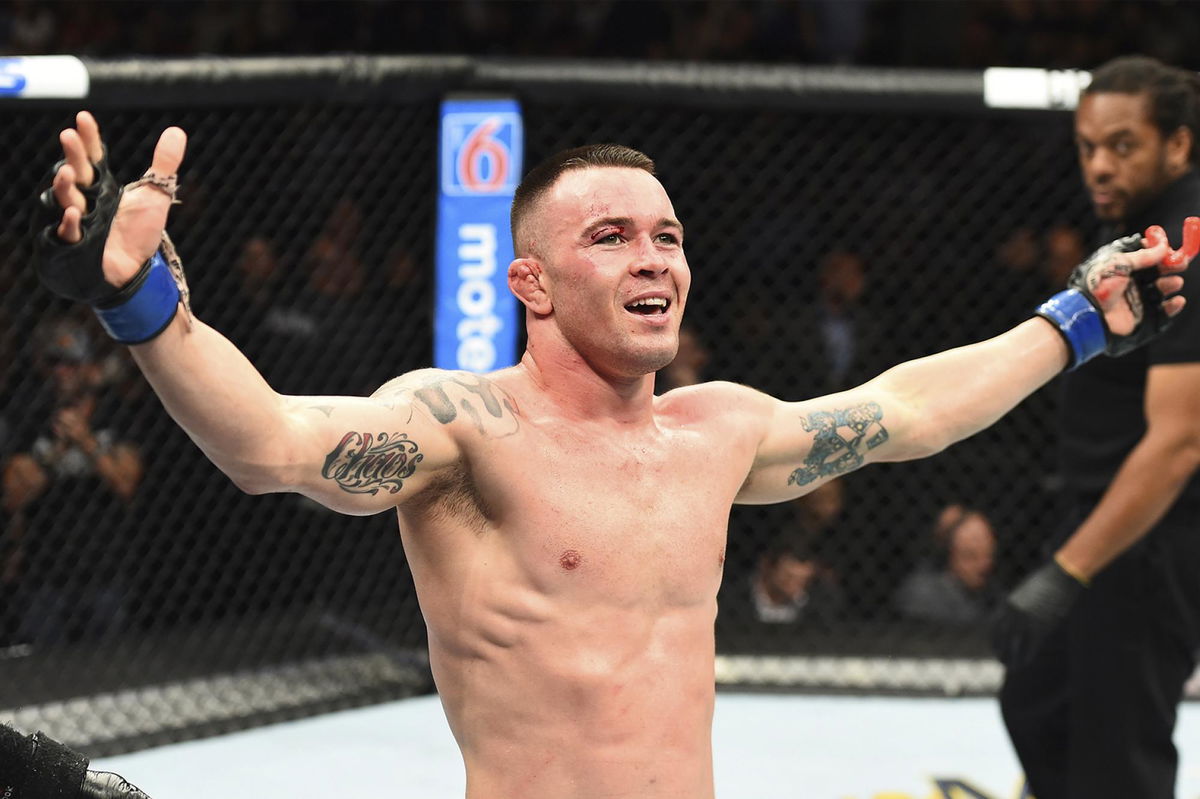 Now, the second-ranked welterweight trashed his former friend. He said, "He's all hype, he's got fifteen losses, the dude, the only title that Jorge Masvidal has ever had is for losing for a guy in every single weight class. He's lost to flyweights, he's lost to Assuncao at 135, he's lost to forty fivers. He got knocked out by Rodrigo…the Russian dude beat him up."
Colby Covington opines that it is hard to keep track of Jorge Masvidal's losses
Rather than go on with his list, Covington summarizes that it is hard to keep track of all the times Masvidal has lost. 'Gamebred' does have a lot of losses, however, he has spent almost half his life as a fighter and has gone through the grind before rising to the top. 
He says, "Dude, he's got so many losses on his record, it's even hard to keep track with him anymore. Yeah, he's like lightning in a bottle. He finally got the 50-50 in the last couple of years on his record."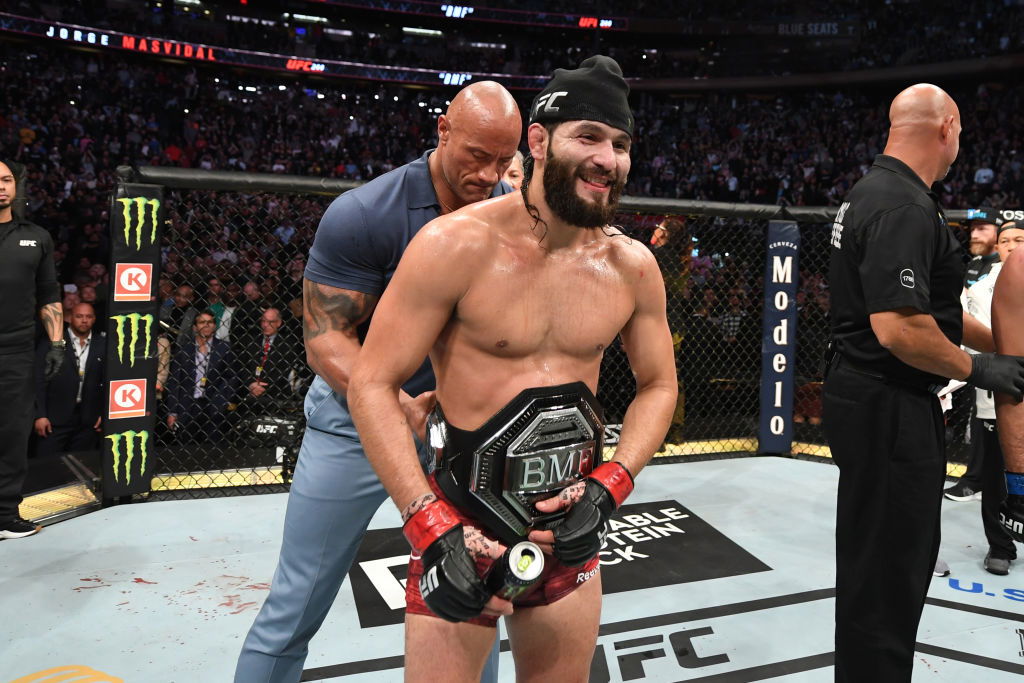 2019 proved to be a stupendous year for Masvidal. He claimed three wins a row and won the inaugural BMF belt. As a result, the 35-year-old featured on the cover of the UFC 4 game alongside middleweight champion Israel Adesanya. 
'Chaos' continued, "He's all hype, he's been all hype, and that's just the marketing machine. But if they wanna give him the fight, I think the fans are just gonna know they are being fooled. They're gonna know that the UFC is trying to cash in on money and not put the best fighters up against each other."
He has branded the UFC 251 match as the "Ultimate footsies championship" and feels Masvidal's rematch against Kamaru Usman will be the same. "It's just gonna be a patty cake and footsie again," concludes Covington.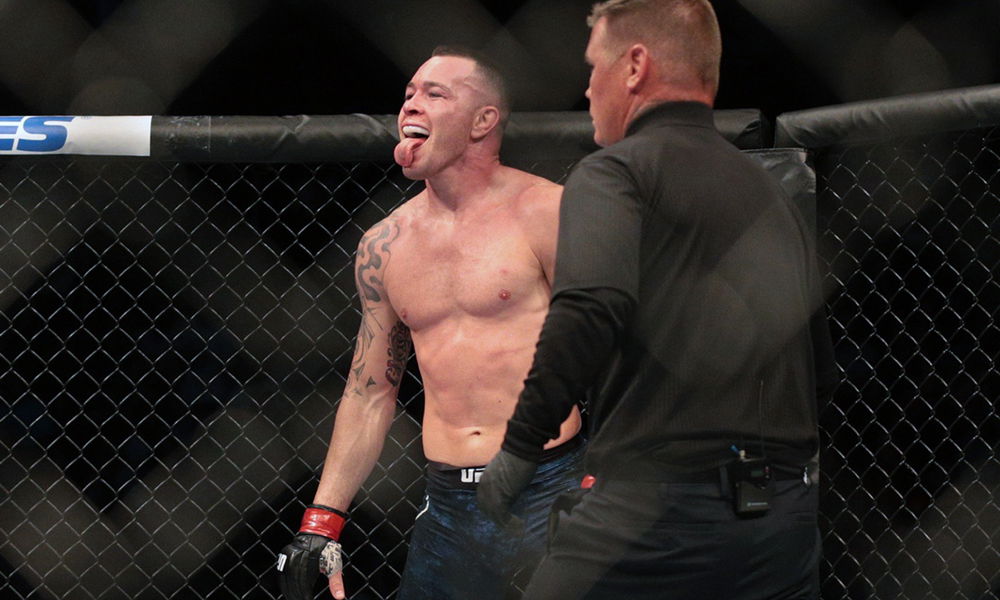 At present, Covington is gearing up to face Tyron Woodley in September. However, he isn't sure if the fight will take place.
Read: REPORTS: Colby Covington and Tyron Woodley Verbally Agree on Date
The fight against Woodley is something 'Chaos' has wanted for a long time. He claims that 'The Chosen One' dodged him while he was the belt holder and denied him a shot as an interim champion. 
The fight, whenever it takes place, will be Covington's chance to do all he can to remaining in focus when the time comes to pick the next welterweight challenger. 
What do you make of his comments on Jorge Masvidal possibly getting a shot before him? 
Continue the conversation on the app, join other MMA fans on MMA Fans App