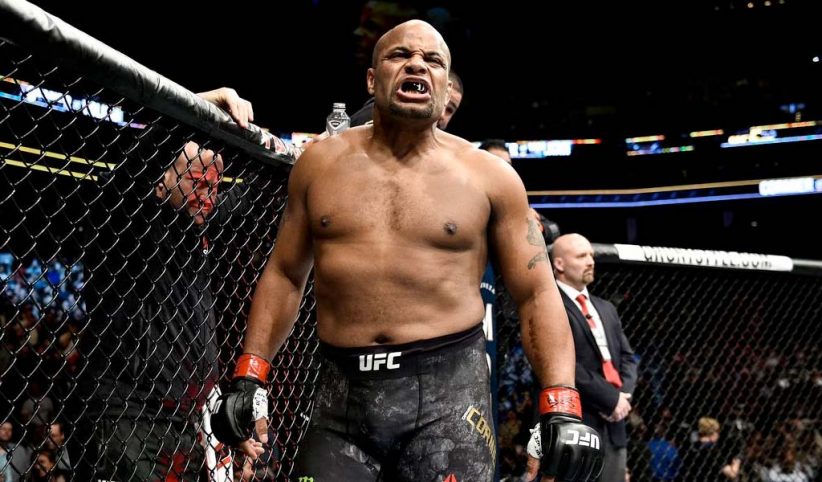 With the UFC most likely heading towards a split with apparel company Reebok, everyone affected is aching to know what changes the new deal is going to incorporate. Discussing the same, Daniel Cormier appeared on Ariel Helwani's MMA Show.
"I don't hate the Reebok deal. Initially, Ariel, I hated the idea of not wearing shorts with all the patches. Today, I would never wanna go back. I think the sport looks so much cleaner [and] everything looks good. I don't wanna go back to looking like we're fighters that are dressed like NASCARs racing around the track."[Source: Jed I. Goodman on Twitter]
DC seems to disagree with the popular opinion regarding the Reebok deal.
Back in the day, fighters used to wear apparel with brands that sponsored them and earn off whatever selling that apparel got them. Thus, they would have a number of tags with different brands on their shorts, all of whom paid the fighters.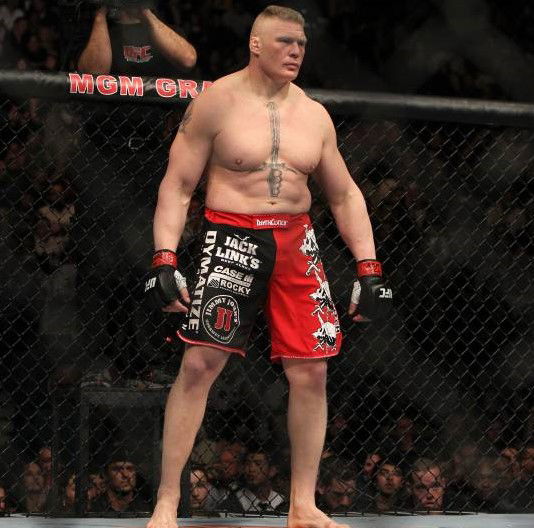 However, ever since the Reebok deal came into the scene, UFC banned fighters from promoting any other brand during official business. This included fights and weigh-ins.
According to Daniel Cormier, a single sponsor looks more professional
Taking DC up on his NASCAR comment, Ariel asked him whether there is something wrong with it. However, DC clarified that he would much rather have fighters wear uniforms than wear all sorts of patches on their shorts. He said,
"Nothing , but I don't want all sponsors all over the gear. Just like the NBA, they have their sponsors. But, it's just a little one, right here [points towards the left side of the chest."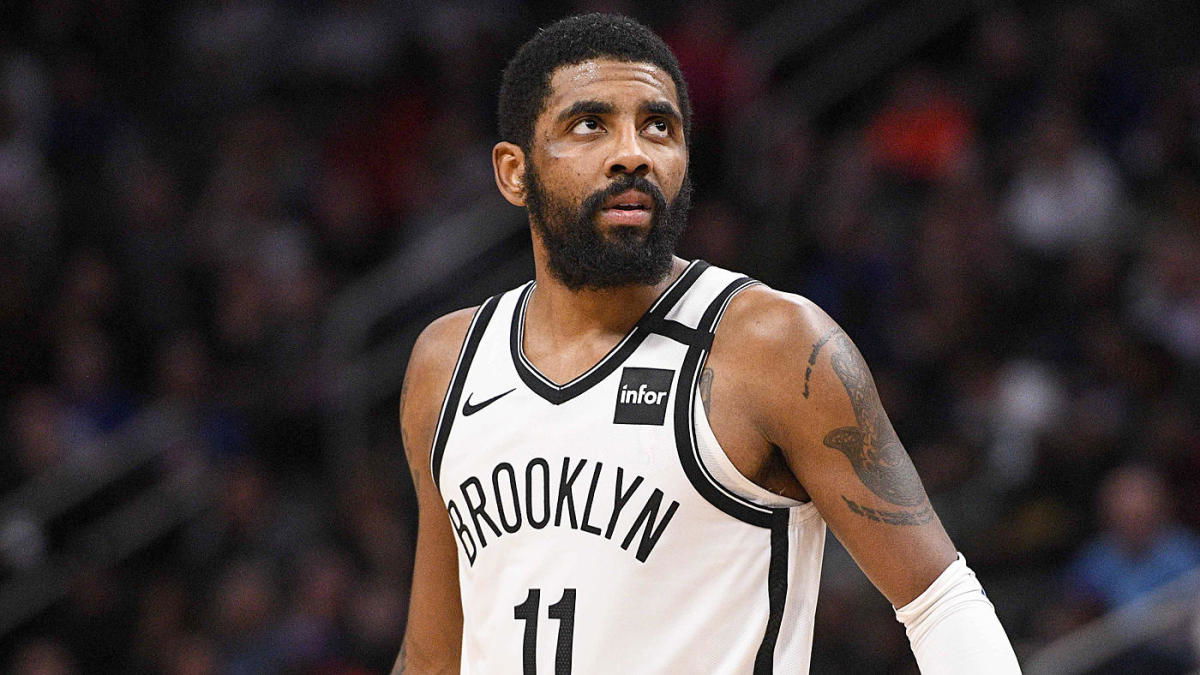 Cormier went on to justify his opinion. He said,
"It just looks so much more professional, man."
While a clear garment does have a more organizational appeal, the vintage shorts with all those patches are something that no fighter or even fight fan would mind.
Daniel Cormier explains how multiple sponsorships back in the day started becoming disadvantageous
Ariel said that all those multiple sponsorships really helped fighters earn extra money. While many believe it to be true, Cormier had an interesting insight into that.
"You know what's unfortunate about that? By the end of it? By the end of the days of sponsorship? It was like, guys would undersell whatever it is to get whatever [they] could. So, there was really no money left in sponsorships."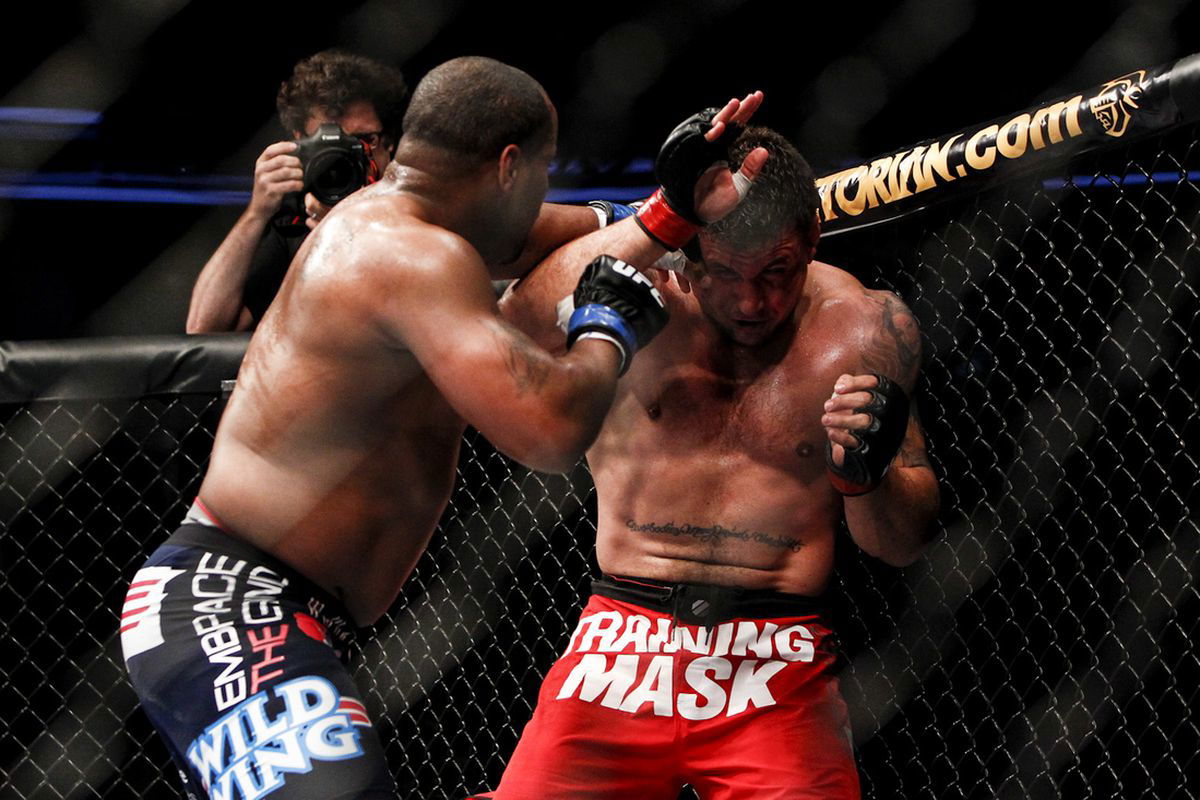 Recounting an incident of his own, DC said,
"A patch before on the front of your shorts? One time I got a T-shirt and that, $25,000! But again, I'm fighting in the main event of pay-per-views. But, a guy on the undercard, who we're managing, is not having to sell that same deal for $1,000 because a guy that's beneath him is trying to give it for $500."
Thus, as the deal with Reebok came in, fighters procured a certain share in the royalty. Nevertheless, the royalty was so low that many fighters continue to fight it and comment on it even today. Sean O'Malley recently gave a very vivid example of how much of his worth he actually earns. Truly, receiving an extremely small fraction of what one generates can be highly disheartening.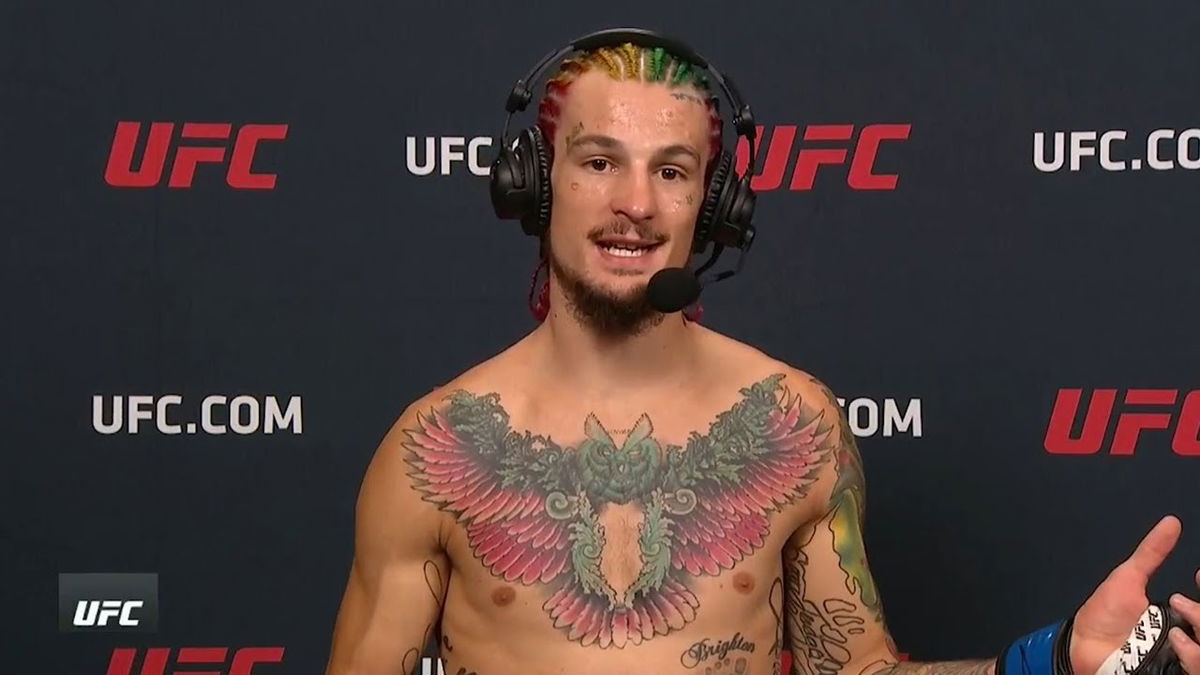 Nevertheless, the fighting fraternity looks forward to the new deal, which too, will adhere to the same uniform design. In fact, Dana White might even have hinted towards the possible new partners of the UFC.
While White already made it clear that the ban inside Octagon and other events for the promotion of other brands will continue, many have raised their voices for the UFC to strike a considerably better deal in terms of the royalties that the fighters receive.
In fact, Dana White might even have hinted towards the possible new partners of the UFC.
What do you think the new apparel deal should look like? Let us know in the comments section!
Continue the conversation on the app, join other MMA fans on MMA Fans App