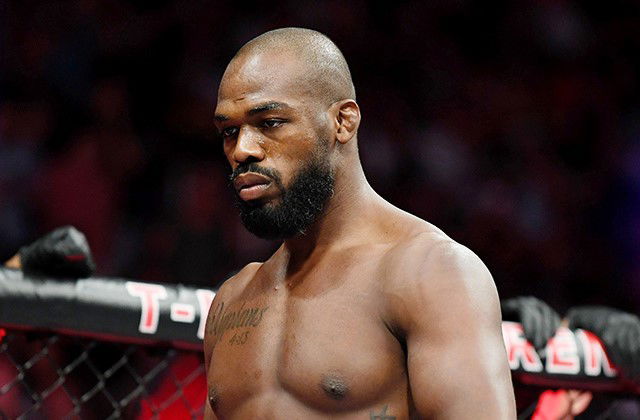 Jon Jones has made the headlines yet again. Jones was spotted confiscating spray paint cans from violent protestors. Major protests against police brutality and racial injustice are taking place after the untimely demise of George Floyd.
Peaceful protests have taken place, however, several incidents of vandalism and looting have been reported. Businesses could suffer losses in the millions and plenty of people can lose their jobs because of the same.
READ: "You Can Be the Difference" – Jon Jones Says He Has Never Voted Before
 "We should get down and be a black face"-Jon Jones
"I had a teammate give me a call, and he said, 'Hey Jon, we're having a protest, and there's a lot of Hispanics and Caucasians down there, but there's not a lot of African-Americans in Albuquerque. He said, 'We should get down there and be a black face.' I said, 'That sounds great.' He said, 'Yeah, it's going peacefully.'
"When I get down there, the peaceful protest was over, and a lot of people were just hanging around still. The vandalism started right away. I just noticed the protesters leaving and going home. No one was saying anything.
"No one was speaking out. Everyone was just kind of scared of these hooligans taking over the town. I've never seen anything like it. No police were around anywhere. People were just doing whatever they wanted to places I like to hang out at," Jones told Fox News.
Jones announced that he'll be leaving the UFC. 'Bones' was set to face Francis Ngannou, however, the fight was called off due to contractual disputes. Jon has openly criticized UFC President Dana White for calling him a liar.
Jones might never fight in the UFC, however, he has kept himself busy by being active during the protests. He has publically called out celebrities for supporting looters.
"I look at it pretty simply, there are protesters and then there's looters," said Jones when questioned on celebrities bailing out looters.
What are your thoughts on Jones's comments? Let us know in the comments below!
ALSO READ: "This Was Just Blatant Racism!"- Daniel Cormier Recalls Horrifying Incident
Continue the conversation on Telegram, join other MMA fans on MMA Fans Group