"They are the No. 1 and 2 Guys"-Dana White Says Fight Makes 'All the Sense in the World'
Published 03/09/2020, 11:40 AM EDT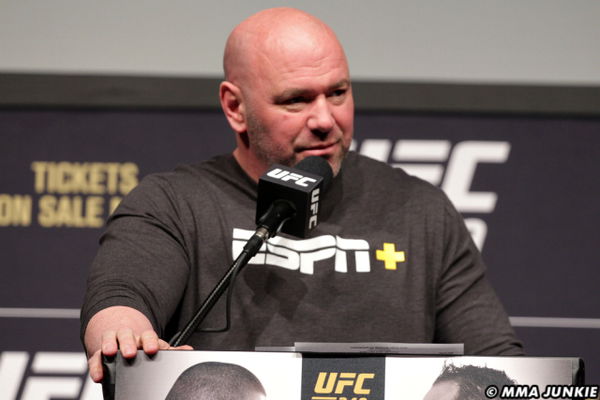 ---
---
Dana White weighs in his opinion on the UFC 249 pre-fight press conference.
ADVERTISEMENT
Article continues below this ad
Khabib Nurmagomedov is one of the biggest stars in MMA right now. The Dagestani has smashed through his opponents at every step of the way. In 2018, he captured the UFC lightweight championship by defeating Al-Iaquinta.
Tony Ferguson is Khabib's biggest rival to this date. He is one of the most complete martial artists on the planet. The man is referred to as 'the Boogeyman" in the UFC. Tony is the most lethal fighter in the UFC. Like Khabib, he is also on a twelve fight win streak in the UFC.
ADVERTISEMENT
Article continues below this ad
Khabib and Tony are the top-ranked athletes in the world and their collision was inevitable. They have been scheduled to fight four times before. But, the fight fell apart all four times.
Ahead of their fight at UFC 249, Khabib and Tony were involved in one of the best press conferences in the UFC. It was full of drama and hype.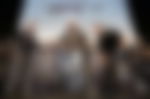 White said, "Everybody is excited about the fight right now. Finally, it's gonna happen."
"They are the #1 and #2 guys in the world right now and it makes all the sense in the world."
The presser between Conor McGregor and Khabib was termed as "dark" many, including Dana White. During UFC 229 pre-fight press conference, Conor went after Khabib's family, religion, culture, and even called his manager a "terrorist snitch" in the hopes of getting inside Khabib's head.
"It was crazy," Dana White on UFC 249 pre-fight press conference
The vibe around this press conference was different. Although there was some amount of trash-talking, both men maintained respect for each other by not going too far with their words.
However, White claims that Tony was able to get inside Khabib's head which Conor could not do.
Throughout the press conference, Khabib tried to refrain himself from responding or talking to Tony. However, he could not help himself but fire back at Tony. He even kicked off Ferguson's belt during the face-offs.
White said, "Baseball freaked me out."
ADVERTISEMENT
Article continues below this ad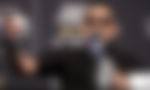 Tony Ferguson brought a baseball to the press conference. The president beloved that Tony would throw it at someone.
The press conference was just a teaser of what is about to come. These two athletes are masters of their craft. While Khabib wants to retain his throne, Ferguson wants to take it away. This April, only one man will be able to call himself as the "King" of the lightweight division
ADVERTISEMENT
Article continues below this ad
Will it be Khabib or will it be Ferguson?