"They Chose Me and I Was Too Happy"- Former Heavyweight Champion Planning Much-Awaited UFC 249 Return
Published 04/26/2020, 4:06 AM EDT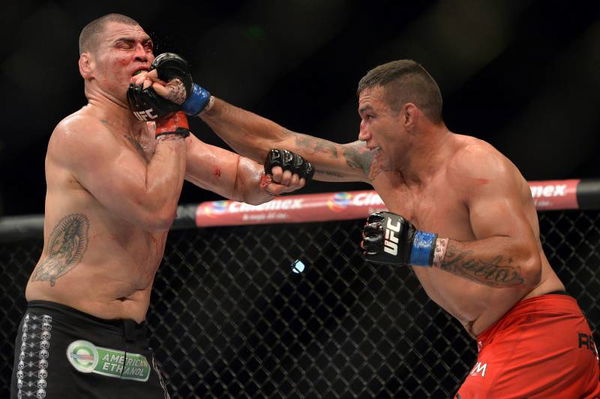 ---
---
The explosivity surrounding UFC 249 has increased with the news that the event will mark the return of Heavyweight veteran, Fabricio Werdum.
ADVERTISEMENT
Article continues below this ad
Arguably one of the best Heavyweights to step foot inside the UFC Octagon, Werdum was originally on the main card for UFC 250. However, the date for UFC 250, 9 May, is now appointed to UFC 249.
But this changes nothing for "Vai Cavalo". He is just excited to step back into the Octagon! In an interview with Combate, he said,
ADVERTISEMENT
Article continues below this ad
"I was going to fight in Brazil, at UFC 250. I know that there are many fighters [who] want this date [after] the cancellation of UFC 249. Everything is right again. They chose me and I was too happy."[translated]
Fabricio last fought in 2018. In a back-and-forth bout, he failed to bag the victory as Alexander Volkov won via TKO. His next fixture put him face to face with Alexey Oleynik. But the fixture never materialized. Authorities flagged him for a USADA doping violation.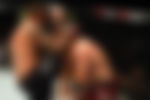 He was suspended from fighting for 2 years after testing positive for trenbolone. Yet, he is happy to be back and aims to be as active as he can. Even though the change of events caused his fight to go from the main card to the preliminaries, he does not mind. He said,
"Despite being in the preliminaries, I don't really care about that. I would like to be on the main card, but just to be fighting after 2 years stopped because of the contamination I had and I couldn't prove otherwise, I want to fight. It doesn't matter where it is. If it's the first fight, I'm happy because I'm fighting and I'm leaving."
Here's how Fabricio Werdum is training for his big return
Werdum is pumped to make his return as dynamic as possible. The Brazilian has the reputation of a force to be reckoned with and aims to keep that position intact. He is currently training in his hometown of Big Bear, Colorado, which he believes is advantageous to him.
"It was the best decision [because] training at altitude makes a lot of difference. I climb the mountain, I train online with Rafael Cordeiro, Cobrinha, Babalu has also been helping me and everything is fine. I remember Mexico a lot: When I fought Cain Velásquez and Mark Hunt at altitude."
ADVERTISEMENT
Article continues below this ad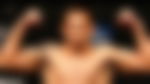 The 42-year old is also eager to prove his mettle as fast as he can. Moreover, he wants the 2 fights pending on his contract to be over ASAP. He said, " I want to fight more in order not to be fighting for another five years. I think I'll fight for another year or two, but we never really know."
Are you excited about the return of the Heavyweight legend in the octagon against Alexey Oleynik?
ADVERTISEMENT
Article continues below this ad