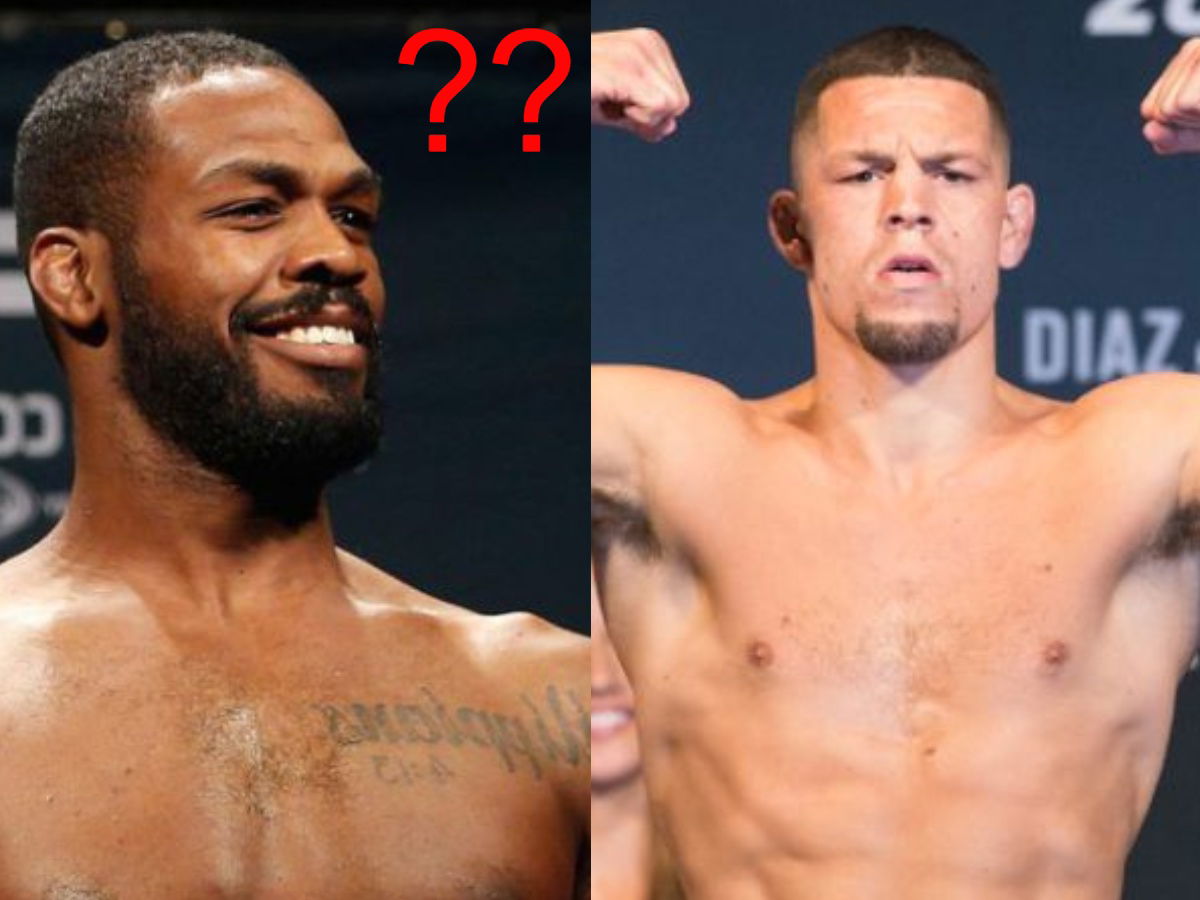 Conor McGregor's "GOAT List" caught a lot of attention on Twitter. When McGregor's rival Nate Diaz proclaimed himself as the GOAT, UFC light heavyweight champion Jon Jones could not stop himself from responding to Diaz's claim.
After a week of no activity in the UFC, former double champion Conor McGregor gave the MMA world something to talk about. In his most recent posts, McGregor started a "GOAT Thread", in which he listed some of the best fighters to ever compete in the UFC.
McGregor placed himself second to Anderson Silva, followed by Jon Jones.
Originally, Jones said that he will not comment on the subject and let the fans decide instead. However, when Nate Diaz staked his claim at the GOAT status, "Bones" couldn't help but react to the situation.
Nate Diaz incites a reaction from Jon Jones
On his Twitter, Nate Diaz wrote: "Smoked the #1 p4p and double champ (Conor McGregor). Know the real goat when you see him. And don't forget I did it better and quicker than anyone else on the ground and sent him down with punches quicker than Mayweather did so f*** alll y'all rankings and know a real goat when you see me."
Jones' response
Nate Diaz has some incredible victories inside the octagon, including a win over Conor McGregor. But breaking into the GOAT list takes more than notable victories. Diaz's record is somewhat less appealing.
The Stockton native has a record of 20 wins with 12 losses. His most recent loss came through Jorge Masvidal at UFC 244.
Jorge Masvidal does not agree that Nate Diaz is the GOAT
"I beg to differ," Jorge Masvidal wrote on his Twitter. He followed up with another tweet and offered Nate Diaz a rematch.
Lets run it back #theresurrection #andstill

— Jorge Masvidal UFC (@GamebredFighter) May 23, 2020
What do you make of the entire Greatest of All Time argument? And Who is the GOAT according to you?
Continue the conversation on the app, join other MMA fans on MMA Fans App