"This Year Is Going to Be Huge" – Conor McGregor Opens up on Retirement Questions
Published 03/17/2020, 4:01 PM EDT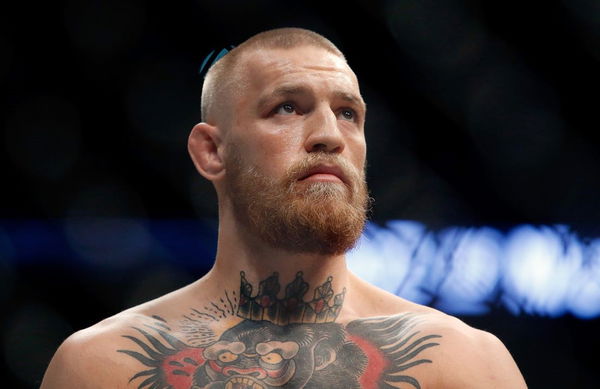 ---
---
Conor McGregor made a bold statement with his return to the Octagon in January. His 40 second knockout of Donald Cerrone brought relevance back to his name. Conor has repeatedly mentioned the fact that he wants 2020 to be a season for him. He hopes that by the end of it, he can find himself where he always wanted to be. And that is at the top of the UFC all-time ladder.
ADVERTISEMENT
Article continues below this ad
With the UFC and SBG Ireland shutting doors, McGregor found some time to sit with the media. In an interview with Maxim, he talked about a variety of things, including retirement.
When Conor made quick work of Cerrone, the obvious question that came up was – who's next for "The Notorious One". Since he fought at welterweight, the question had far more possible answers than ever before. He was being matched up with the rising star, Jorge Masvidal. The most realistic fight for him seemed the one against Justin Gaethje. Apart from that, a rematch with his former rival, Khabib Nurmagomedov, was always an option.
ADVERTISEMENT
Article continues below this ad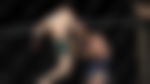 McGregor, however, doesn't think too much about his opponents. When asked about who he wishes to fight in his next UFC fight, McGregor gave a passionate, but a highly irrelevant, response. "I'll tell you this: I'm entirely focused on the sport I love, on winning fights as I did in January in 40 seconds against Donald. This year is going to be huge for me–and the world will see that I am still the best fighter in the history of the UFC."
Conor McGregor is not thinking of retirement as of yet
ADVERTISEMENT
Article continues below this ad
McGregor is only 31 years old. At an age when many athletes reach their peak, McGregor has multiple reasons to retire. He has been competing in the sport since he was a teenager. The Irish megastar has made more money than multiple pioneers of the sport combined. He has already etched his name in the history books. Then, what is keeping him from leaving the Octagon for good?
The answer is simple enough. McGregor is still standing tall because of the same reason that got him around in the beginning – the love for what he does.
"There will be many more fights in my career. I love what I do," McGregor said in a response to the question as to when he was retiring. Conor didn't mind 'calling a spade a spade', to put his retirement rumours to rest. "I'm as hungry as ever. Retirement isn't on my mind."
ADVERTISEMENT
Article continues below this ad
A hungry and dedicated Conor McGregor is one of the toughest fights for any opponent. It was his motivation for the game that was most criticised in his defeat to Khabib Nurmagomedov. However, with his victory over "Cowboy", he laid a lot of questions to rest. People are now expecting to see more of their favourite superstar once the action gets underway.