THROWBACK: When Conor McGregor Offered Khabib Nurmagomedov Alcohol At Infamous UFC 229 Press Conference
Published 07/30/2020, 8:07 AM EDT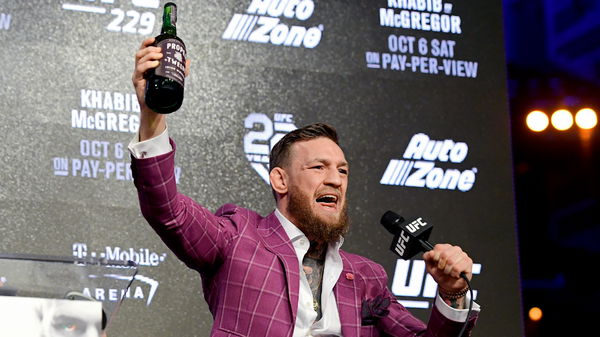 UFC 229 saw the titanic clash between champion Khabib Nurmagomedov and rival Conor McGregor, with the whole world watching. The two elite 155-pound fighters squared off in what became the biggest marquee attraction the company had seen. There was no shortage of bad blood between the fighters and their teams as the date for the scrap drew nearer.
ADVERTISEMENT
Article continues below this ad
The build-up to the fight was just as anticipated as the fight itself, considering the star power behind the combatants. Both Lightweight fighters had entire nations behind them, and the stakes were alarmingly high.
Conor McGregor x Khabib Nurmagomedov: Bad blood
ADVERTISEMENT
Article continues below this ad
The now infamous press conference is marked by many stand-out moments that fight fans are certain to never forget. 'The Notorious' had struck a deal with the promotion that would see him promote his newly launched whiskey brand 'Proper No. 12'. Moreover, the logo for the same featured on the canvas of the octagon, in a supposed power move by McGregor.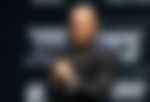 The Irishman strutted onto the stage with a bottle of his whiskey and offered it to his opponent in a shocking twist. The cause for alarm in this situation stemmed from the fact that 'The Eagle' refrains from consuming alcohol due to religious reasons. Several MMA personalities commented on the move, stating that the move seemed outright disrespectful towards Nurmagomedov's culture.
Moreover, UFC President Dana White went on record to say that the press conference was by far the 'darkest' one he had borne witness too. The long time boss has seen several high-profile rivalries during his tenure as the UFC head.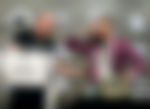 McGregor famously snatched Jose Aldo's belt at a press conference ahead of their first scheduled outing. His pressure tactics have often led to his opponents fighting emotionally against him.
ADVERTISEMENT
Article continues below this ad
Chiefly, it appeared as though the aforementioned tactics did little in the way of distracting the Dagestani fighter. He went on to dominate the bout from pillar to post, eventually submitting McGregor via Neck Crank. The finish didn't mark the conclusion of the rivalry as a post-fight brawl tarnished the incredible night of fights.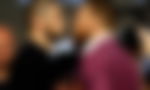 Not to mention, their propensity to do good business together will entice the UFC going forward. However, things are as uncertain as ever given both fighter's unclear path moving forward in 2021.
ADVERTISEMENT
Article continues below this ad
Source: UFC official YouTube