TJ Dillashaw Says He Misses Being Hated by the UFC Fans
Published 12/03/2020, 9:55 AM EST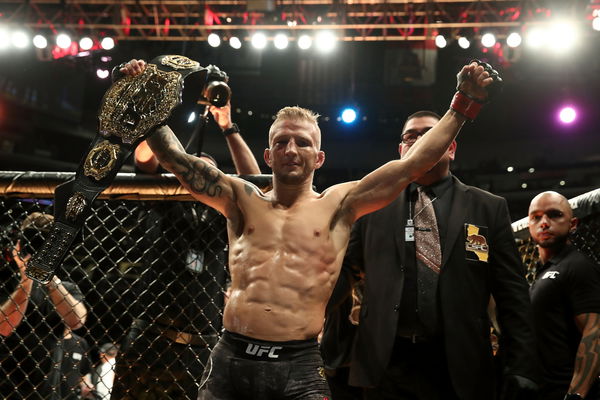 ---
---
Former UFC Bantamweight champion TJ Dillashaw is 47 days away from being able to return to the UFC. 'Killashaw' last fought in January 2019, when he moved down to flyweight to face Henry Cejudo.
ADVERTISEMENT
Article continues below this ad
Ultimately, things would not go TJ's way with the Bantamweight champion getting finished in just 30 seconds of the first round. Things would go from bad to worse as Dillashaw would end up testing positive for a banned substance.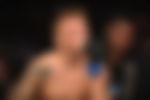 The UFC would strip TJ of his bantamweight title and USADA would hand TJ Dillashaw a 2-year suspension for his anti-doping violation. Now with just over a month of his suspension remaining, the former Team Alpha male member is eager to get back into the octagon.
ADVERTISEMENT
Article continues below this ad
Speaking to Brett Okamoto of ESPN MMA, Dillashaw described how he has adjusted to life without competition. Dillashaw has been known to be one of the hardest-working fighters on the UFC roster and enjoys competing in the octagon.
He explained, "That's the hard part of the last two years is knowing that I've wasted two years of something that I love to do."
TJ Dillashaw doesn't mind being the bad guy

"I can't get that back those two years back," He continued. "I'm going to one day look back on and I missed out on it, but you know it is what it is. I gotta deal with what I did and it's coming back three times."
Okamoto spoke to Dillashaw that the fans may not treat him favorably upon his return. Dillashaw, however, was not concerned.
"I'm the heel. I mean, to be honest, I've never been like the loved fighter ever. I never have been, I mean, I came into the brown fight knowing who I was maybe when okay when I fought in Sacramento it was because like my hometown and my whole hometown came like that was that right but other than that like I've always been the heel.
ADVERTISEMENT
Article continues below this ad
"Fighting Dominick Cruz, like he could talk enough to p*** me off and make me out to be looking like the bad guy. The Cody fights, I was the ultimate bad guy you know, like I did all the bad and I'm just kind of used to it now. It's going to be to the extreme, but man I still love it. I mean even the attention of the hate is still you still gotta love it you know, it is what it is."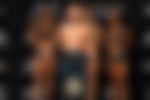 Dillashaw will now look to return to his division and once again reach the top. Current champion Petr Yan was scheduled to face Aljamain Sterling, but the fight fell through due to medical reasons. Could the UFC book Yan vs Dillashaw instead?
ADVERTISEMENT
Article continues below this ad
Read : 'It's So Easy to Turn to Drinking'- TJ Dillashaw Opens Up on Tough Life as He Makes His UFC Return