Tony Ferguson Says He's 'F*cking Not Getting Cut'-Responds to Former UFC Referee John McCarthy
Published 12/17/2020, 5:30 AM EST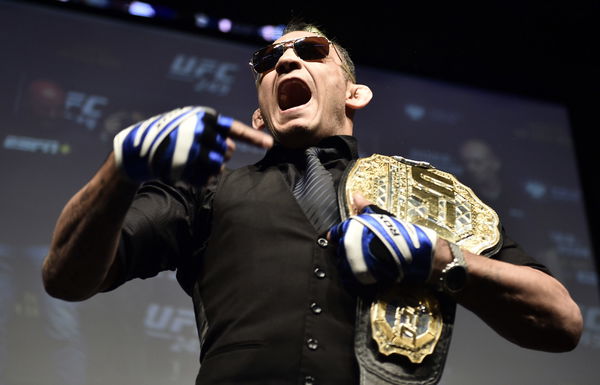 ---
---
 In light of the recent roster cuts, around 60 UFC fighters could be leaving the promotion by Jan 2021. However, despite two losses on the bounce, UFC lightweight Tony Ferguson feels he is not going anywhere. 'El Cucuy' believes that his spot in the promotion is safe due to his large fan base. 
ADVERTISEMENT
Article continues below this ad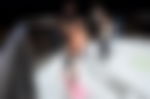 However, former UFC referee and now part of the Bellator broadcast team, John McCarthy opined that Tony Ferguson 'might be one of the guys in that 60'. He aired these views on his podcast, 'The Weighin' alongside former UFC lightweight Josh Thompson.
ADVERTISEMENT
Article continues below this ad
Read: Khabib Nurmagomedov's Manager Ready to Fight Tony Ferguson at Submission Underground
'El Cucuy' believes the fight was closer than people think
Big John McCarthy recently stated that he believes that the UFC will cut Tony Ferguson following his loss to Charles Oliveira. Being that the two are now loyal to Bellator, fans can take these statements with a pinch of salt.
El Cucuy took to his Instagram live to squash these rumors, as he is one of the more popular fighters on the UFC roster. Referring to a video of his fight against Oliveira where Ferguson was on his back, Tony explained, "Right there. We're not going to waste any energy here. You guys shouldn't need that in jiu-jitsu matches. Just be patient and wait for the opportunity for him to advance and get so lazy that in the third round he doesn't advance to mount anymore."
"What he does is he stays in control and a side position looking for something completely different, a different move." 
Ferguson believes the fight was not as one-sided as people thought it was. 'El Cucuy'  believed his opponent was mentally broken in the first round. He said he caught the fight sans commentary and people claimed that he got dominated. He accepted that these were the opinions of the untrained people.
Tony Ferguson is not getting cut by the UFC
Ferguson was not happy with McCarthy's and Thompson's opinion. He responded to the former UFC referee, "So a question for John McCarthy and the punk, no I'm f***ing not getting cut. Josh, come on, you got your a** kicked, don't start that shit. The fans love me and want to see me fight again."
"The real question is, and I asked John too, can you choke someone out with your shorts?… Do you know how many times I was practicing trying to choke someone out with my shorts? I wanted to check my jiu-jitsu."
ADVERTISEMENT
Article continues below this ad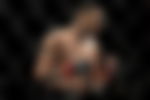 Ferguson was on a 12 fight win streak before his loss to Justin Gaethje at UFC 249. Now the lightweight contender fights himself on a two-fight losing streak for the first time in his career. Given that he is 36, and in a hungry shark tank like lightweight division, it may be tough to envision him making a run at the title. 
While he should have a few good fights left in his tank, the MMA community needs to cherish legends such as Tony Ferguson while they still can.
ADVERTISEMENT
Article continues below this ad
Read: Dana White Confirms Massive Fight- Alexander Volkanovski Set to Fight Brian Ortega in February