UFC 249 Fighter Greg Hardy Reveals He's Terrified of Fighting During This Pandemic
Published 05/07/2020, 1:13 PM EDT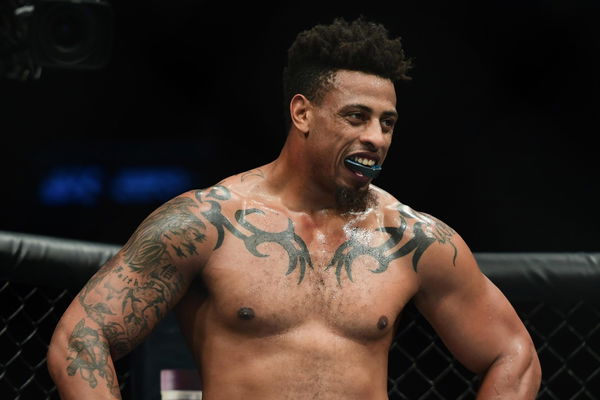 ---
---
UFC fighter Greg Hardy has revealed he's terrified of fighting because of his asthma condition, but is relieved to be on the card for UFC 249. Hardy sparked controversy during his fight with the promotions newbie Ben Sosoli.
ADVERTISEMENT
Article continues below this ad
Greg had taken a hit of his inhaler in between the second and third round. He then went on to secure a unanimous decision victory. However, soon after, the commission deemed it as a no contest.
Hardy was comfortably beating Sosoli, but had slowed down significantly after the second round. However, the issue started when Hardy was noticeably better after taking a hit, peppering Sosoli with shots to secure the victory.
ADVERTISEMENT
Article continues below this ad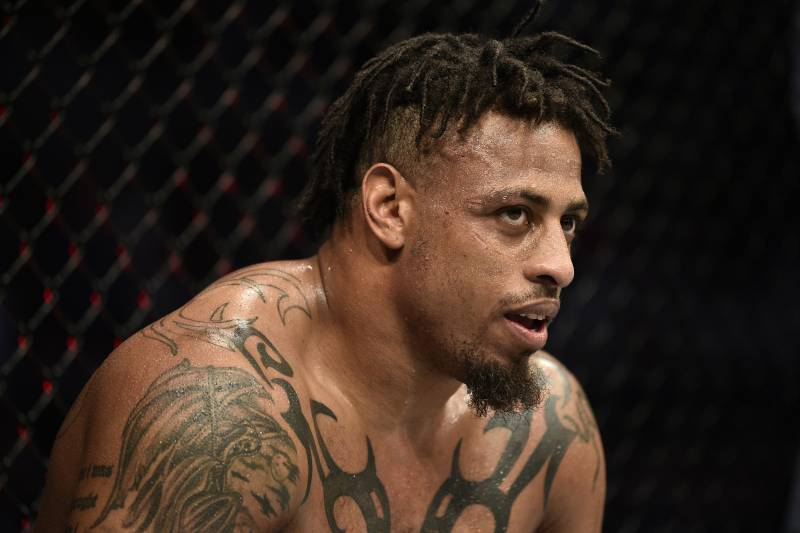 READ : Best PPV Yet? This Insane Promo for UFC 249 Will Get You PUMPED
"I did what I was told," says Greg Hardy
ADVERTISEMENT
Article continues below this ad
"I was in the ring. Me and my coach asked the commission if it would be OK to use my inhaler, and they said yes, so I took it. I'm still a new guy in this sport. I did what I do in every situation: I asked permission. I got permission, and I did what I was told," said Greg Hardy when quizzed on the bizarre situation.
Greg pled his innocence from the start, telling reporters he had permission for the same. Hardy revealed he had used a Ventolin albuterol inhaler for exercise-related asthma. Also, he mentioned that he had received permission from the commission for the same.
Hardy's time in the UFC has been plagued with controversy. From his first bout where he illegally threw a knee at his opponent, to the infamous inhaler-gate, he has certainly divided opinion. Despite Hardy's fear of fighting with his condition, he revealed to MMA kings that he's glad to be on the card. Hardy's fight with Yorgan De Castro faced initial hurdles because of the pandemic. However, the two are set to return on May 9th at UFC 249.
ADVERTISEMENT
Article continues below this ad
What are your predictions for the fight? Let us know in the comments below!