Here's Why Tony Ferguson vs Justin Gaethje Should Have Never Happened!
Published 05/11/2020, 2:31 PM EDT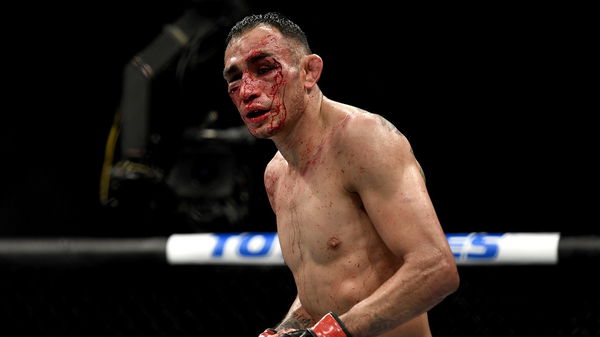 ---
---
Before UFC 249, Tony Ferguson was on a 12-fight win streak. However, after the event, he was left battered with his streak broken. Was the UFC's decision to put Tony Ferguson against Justin Gaethje a bad idea?
ADVERTISEMENT
Article continues below this ad
UFC 249 was never supposed to be Justin Gaethje vs Tony Ferguson. In fact, it wasn't even scheduled for May 9. Let's take a look at the series of events that led to Saturday night's card.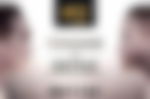 ADVERTISEMENT
Article continues below this ad
Originally, UFC 249 was booked as a Khabib Nurmagomedov vs Tony Ferguson match-up on April 18. But as history has shown us, this fight is cursed! Khabib pulled out due to unforeseen events, and Justin Gaethje was brought in as a replacement.
In addition, the entire card was postponed due to interference from top Disney and ESPN officials. Soon after that, the UFC found a new venue and announced a new date. Both fighters signed the dotted line. And the rest is history.
Did UFC 249 kill Khabib Nurmagomedov vs Tony Ferguson?
As we found out, Ferguson got brutalized in his fight against Gaethje. The 'Highlight' stopped the 'Boogeyman' in the fifth round via TKO. This victory earned Justin the interim lightweight championship. In other words, he is next in line to face off against Nurmagomedov.
This means that Khabib vs Tony is likely gone forever. Even Dana White said that Tony vs Khabib is off for now. And with Khabib not having many fights left in his career, it's difficult to say if these two will ever collide. Even if they do fight later, will it have the same hype behind it?
Conor McGregor vs Justin Gaethje: Gone?
For now, yes. It was speculated that Gaethje would fight Conor McGregor in July. Now it might not happen for a while. If Khabib returns in July, he will take on Gaethje. And after that fight, both fighters will be taking some time off.
Meanwhile, McGregor will probably fight an opponent who is not named 'Tony Ferguson' because "El Cucuy" will be out for a while.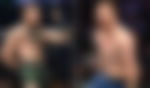 If Gaethje losses against Khabib, the fight with Conor may never happen. Should McGregor win his next bout, Khabib vs Conor 2 will be possible later this year, which is a sliver of hope.
Styles make fights
Realistically speaking, Gaethje was a bad match for Ferguson, and it was evident throughout the fight.
ADVERTISEMENT
Article continues below this ad
Not many people will agree with this, but stylistically, Tony is a much more dangerous opponent to Khabib than Gaethje. He has been training for years to fight the Dagestani. His treacherous guard, nasty elbows, and a slick submission game can give Khabib some real problems on the ground.
Nonetheless, Gaethje does possess a lot of tools and the ability to turn anybody's lights off. Khabib vs Gaethje is a must-see match.
ADVERTISEMENT
Article continues below this ad
What are your thoughts on the entire situation?