"No F*N Way This is Accidental" – Former WWE Star Not Happy With UFC Fighter's Illegal Shot
Published 07/11/2020, 10:24 PM EDT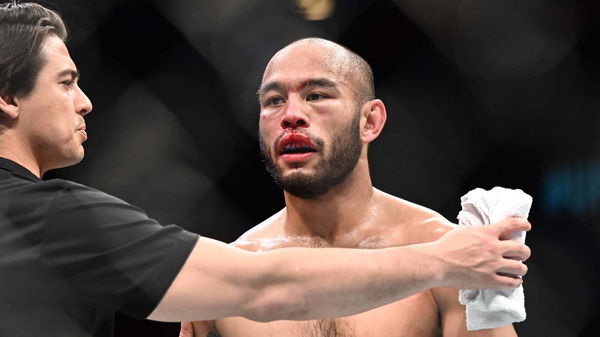 While fans still wait for the main card of UFC 251, the undercard of the event had its own fireworks. Lightweight contenders, Roman Bogatov and Leonardo Santos, faced each other in a controversial performance. Although Roman Bogatov was potentially dictating the fight inside the octagon, the Russian lost his UFC debut for applying off-the-cuff tactics. After the performance, former WWE wrestler Hurricane Helms stated that there was "no f'n way this was accidental."
Roman Bogatov and Leonardo Santos battled each other for three rounds. However, the contest halted midway after Bogatov landed a knee on Leonardo Santos while he (Santos) was still down. The move was costly for Bogatov, as judges deducted some valuable points from his side.
ADVERTISEMENT
Article continues below this ad
Apart from that, umpteen fans and MMA veterans have already accused Roman Bogatov of applying multiple illegal shots throughout the fight.
While Roman Bogatov faces the first loss of his professional MMA career via unanimous decision, he might have to deal with internet criticisms too. Bogatov's current MMA record stands at 10-1. Meanwhile, Leonardo Santos has extended his active UFC win-streak to 6-0 with his latest victory.
Hurricane Helms accuses Roman Bogatov of illegal shots
Although Roman Bogatov justified his in-octagon moves, Hurricane Helms is in no mood to believe him. Former WWE wrestler Hurricane Helms took to Twitter and posted a video clip of Roman Bogatov planting the illegal knee over Santos. In the caption, Hurricane Helms expressed that there's no way the move is accidental.
ADVERTISEMENT
Article continues below this ad
Apart from Hurricane Helms, Roman Bogatov has already tasted a considerable amount of heat from UFC fans all over the world on social media. Meanwhile, Leonardo Santos remains undefeated in UFC. After his recent win over Roman Bogatov, Santos now boasts an MMA record of 18 wins -4 losses- and 1 draw.
In the UFC, Leonardo Santos is 7-0-1. Currently, on a six-fight win streak, Santos may enter the lightweight title mix after this victory.
ADVERTISEMENT
Article continues below this ad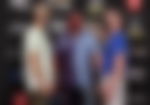 Meanwhile, Roman Bogatov has lost his UFC debut. Undoubtedly, he would have to wait for some time until he gets the next call from the promotion.