"This Loss Will Only Make You Hungrier" – Dwayne "The Rock" Johnson Sends a Message to Jorge Masvidal After UFC 251 Loss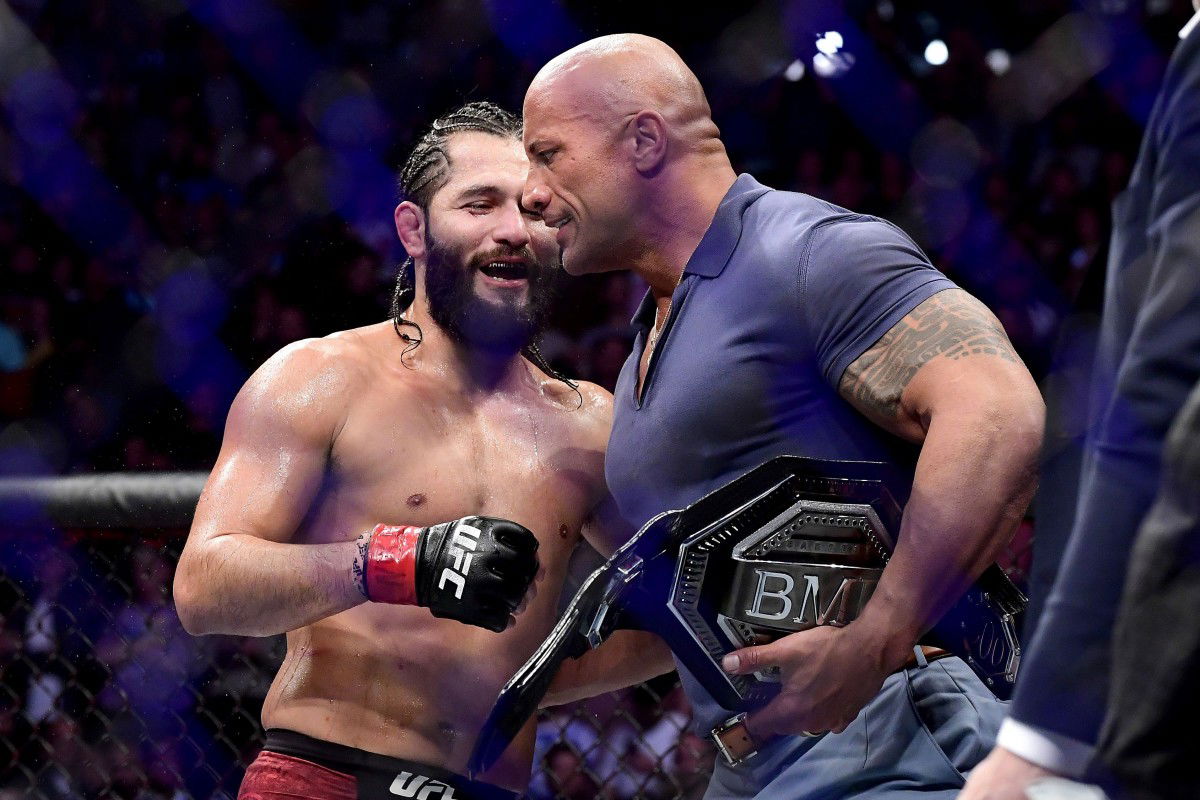 Former WWE champion and Hollywood star Dwayne "The Rock" Johnson reached out to Jorge Masvidal after UFC 251 defeat.
At UFC 251, Jorge Masvidal suffered one of the most devastating losses of his career. "Gamebred" attempted to capture the welterweight championship on a six days' notice. However, he failed to dethrone Kamaru Usman. Many fans empathized with Masvidal as it took him sixteen years to reach that spot. People around the world extended their support to the fighter, including Dwayne Johnson.
Dwayne "The Rock" Johnson extends his support to Jorge Masvidal
"The Rock" is a huge fan of Jorge Masvidal. The Hollywood star even appeared at UFC 244 and wrapped the BMF belt around Masvidal's waist. Before UFC 251, he reached out to Masvidal. So it made sense for him to do the same after the event. In a recent Instagram post, Dwayne penned an emotional message to Masvidal.
Masvidal vows to return stronger
Jorge was disheartened after the loss. However, he vowed to come back stronger. During the post-fight interview, Masvidal said that he will either return later this year or early next year.
"I have been doing this for 16 years. I'm not gonna stop till I get that belt. I don't care. I am very stubborn. I knew the six days and the twenty pounds could affect me. But I always bet on myself. I believe in myself. I'm not gonna rest till I get that belt wrapped around my waist. He gave me the best that he had." 
Given the circumstances, the loss should not hurt Jorge's star power. Hence, there are a ton of fights he can look forward to, including a mega-fight with Nate Diaz or a grudge match with Colby Covington.
Continue the conversation on the app, join other MMA fans on MMA Fans App