UFC Bantamweight Eddie Wineland to Return on February 20th
Published 12/09/2020, 6:06 AM EST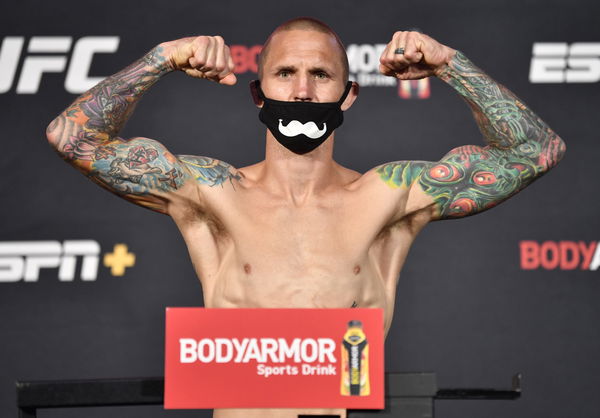 ---
---
Former WEC champion Eddie Wineland has his 2021 octagon return date set. Wineland will reportedly take John Castaneda in a bantamweight fight at UFC Fight Night on February 20. Wineland last fought in June 2020, where he lost in the first round to Sean O'Malley at UFC 250.
ADVERTISEMENT
Article continues below this ad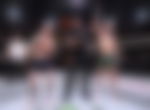 As reported by MMA Junkie, the Indiana native will face off against fellow American John Castaneda. The bantamweight veterans are both coming off losses, they will look to get back to the win column. With the UFC looking to cut at least 60 fighters from its roster, no fighter is safe as was seen with Yoel Romero and Anderson Silva being let go. 
ADVERTISEMENT
Article continues below this ad
Read: Dana White Says 60 Fighters Are About To Be Released
Eddie Wineland

vs

John Castaneda

Wineland (24-14-1) signed for the UFC back in 2011. Things did not start well for Wineland as he lost his first two fights in the promotion to Urijah Faber and Joseph Benavidez. He would then get two wins in his subsequent fights and would find himself in an interim title fight. The former WEC champion lost the interim belt fight to Renan Barao and has had a dismal run thus far with just six wins from 14 fights. 

"Sexi Mexi" Castaneda made his UFC debut in June on the UFC on ESPN 14 – Whittaker vs. Till card. He got his shot on the Dana White's Contender Series in 2017. The 'Sexi Mexi' would get a unanimous decision win, but that ultimately would not secure his UFC contract. In 20202, Castaneda would step in short notice to face Nathaniel Wood, with Wood getting the unanimous decision win.
40 professional fights for Wineland
If Wineland vs Castaneda goes ahead, it would mark Wineland's 40th professional fight since making his debut in early 2003. Castaneda is only eight years into his professional MMA career and has fought at King of the Cage.
ADVERTISEMENT
Article continues below this ad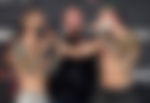 After a lengthy stint with Combate Americas, where he went to the finals in the Copa Combate tournament, Castaneda jumped to the UFC in 2020 — only to lose his debut against Nathaniel Wood. He will want to get his first UFC win. 
Wineland, 36 has fought multiple generations of the best bantamweights through his long career. His resume has an impressive list of opponents such as Urijah Faber, Barao, Takeya Mizugaki, John Dodson, and Brad Pickett, to name a few. Wineland will now look to get a win over Castaneda next year.
ADVERTISEMENT
Article continues below this ad
What do you make of this fight?
Read: Dana White Trashes Floyd Mayweather vs Logan Paul With One Simple Question