"Very Happy to Royally Screw That Up": Justin Gaethje on Tony-Khabib Curse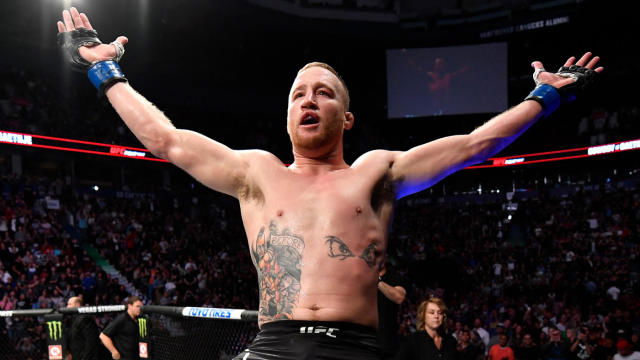 With the hopes for a UFC 249 renewed, Justin Gaethje is all set to give Tony Ferguson everything he's got. On May 9, "The Highlight" will aim to create history by beating one of the most illustrious and feared fighters of the Lightweight Division.
Even though he is coming in as a replacement for Khabib Nurmagomedov on such short notice, he is working hard to give "El Cucuy" a run for his money. However, Justin too admits that he was extremely eager to watch Khabib and Tony go at it inside the octagon.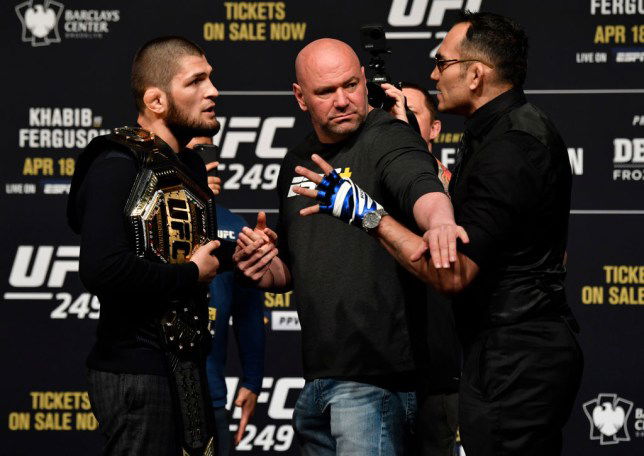 He spoke about the future of the "cursed fixture" with Bret Okamoto in a recent interview. On being the potential "uplifter of the curse", Gaethje said,
"As a fan, I want to see the fight just as much as anybody. But, to put food on my table, I have to [win]. I don't care about that [Khabib vs. Tony]. I will feel a little bit bad because I know how bad people want it. But, for me to act bothered, that would be a lot. I'm gonna be very happy to royally screw that up."
How can Justin Gaethje impact Tony Ferguson vs. Khabib Nurmagomedov?
Tony Ferguson and Khabib Nurmagomedov are two of the greatest fighters in the Lightweight division right now. thus, a fight between the two is only obligatory for fight fans.
Yet, for years, the UFC has been trying to make the fixture materialize, but to no avail. For example, a worldwide pandemic became the cause of its cancellation.
Nevertheless, Justin Gaethje will provide immense competition to El Cucuy. Gaethje is a battle-hardened wrestler with a knack for delivering devastating blows. tony himself acknowledges the skills that Gaethje houses. Gaethje, too, respects the icon that Ferguson is, and the danger that he brings along with him.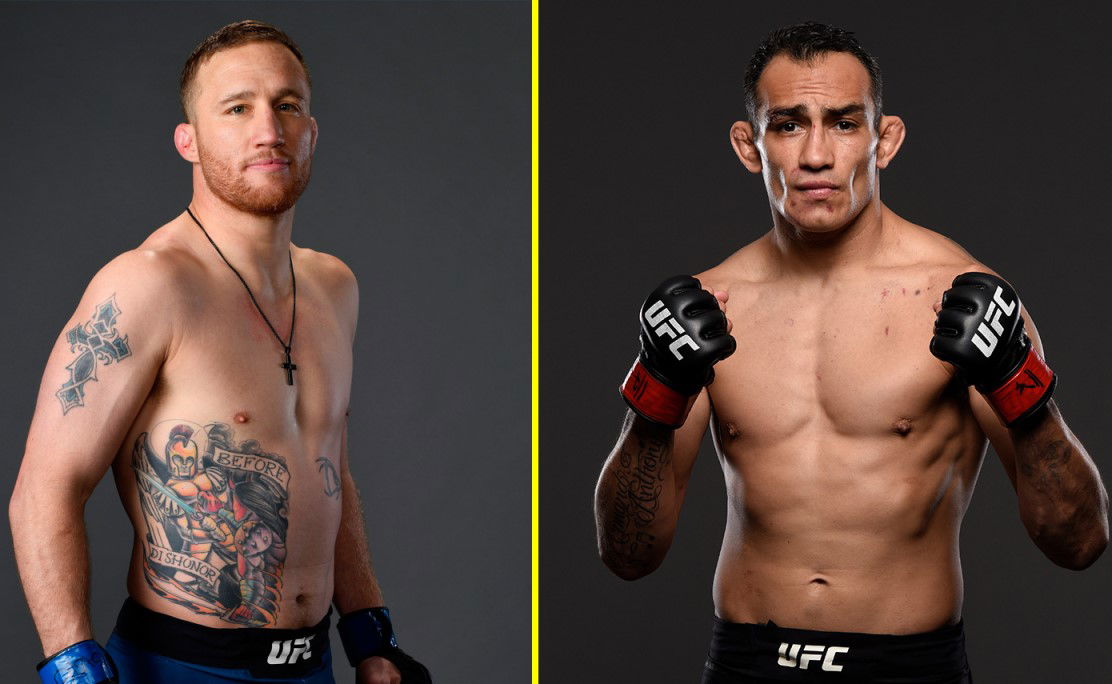 Yet, if Gaethje manages to steal a victory, the Khabib-Ferguson fixture will lose most of the enormity attached to it. this is because a) Gaethje will become the Interim Champion, and be the one to face Khabib next, and b) Tony's 12-fight win streak in the UFC, at par with that of Khabib's, will be broken.
Do you think Justin Gaethje will be able to break the curse that the Tony-Khabib fixture suffers from?
Continue the conversation on the app, join other MMA fans on MMA Fans App