VIDEO: Conor McGregor Targets Khabib Nurmagomedov's Team- Calls Himself Undefeated in Post Fight Brawls
Published 08/31/2021, 12:08 PM EDT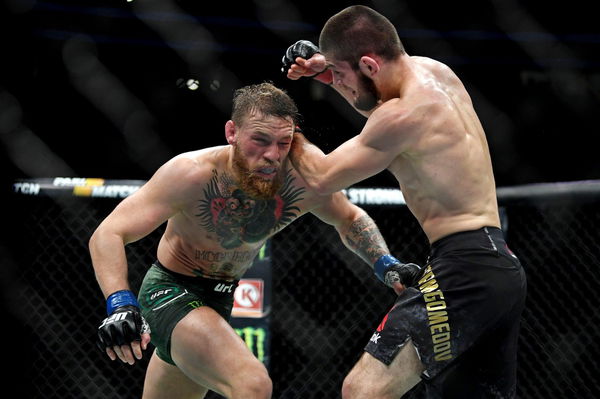 ---
---
UFC stars Conor McGregor and Khabib Nurmagomedov have had a long-standing rivalry that remains to this day. UFC 229 was one of the most anticipated nights of the year, with Khabib vs. McGregor as the main event. The Dagestani won the fight in the fourth round after making McGregor tap out via submission.
ADVERTISEMENT
Article continues below this ad
There is no greater rivalry in MMA than Khabib Nurmagomedov vs Conor McGregor. Inside and outside the octagon, there has been a lot of animosity between the two. Their feud began in 2018 when Conor remarked, "That Dagestani was dog shit," which was quickly followed by incessant trash talk between the two.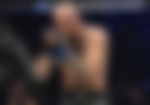 Khabib settled the issue by conquering McGregor on UFC 229. However, hell broke loose after the fight. Khabib jumped over the octagon to attack Conor's sparring partner Dillon Danis, resulting in a chaotic team brawl and one of the nastiest post-fight incidents in the history of UFC.
ADVERTISEMENT
Article continues below this ad
Conor McGregor continues to troll those involved
Fast forward three years later, McGregor is back at it again. Conor took shots at Khabib and his crew on Twitter, claiming that Khabib's partner "fell into me for a hug," and then shared a video of the chaotic melee incident from UFC 229. The animosity, as far as we can tell, persists, as Conor continues to instigate Khabib with the same passion that he has in the past.
The tweet is directed at Khabib Nurmagomedov's teammate and companion, 29-year-old UFC featherweight Zubaira Tukhugov. On UFC 229, Zubaira jumped into the octagon and assaulted McGregor. While attempting to lunge at McGregor, Conor's crew and UFC officials intercepted him. McGregor trolled on Twitter, claiming that he was attempting to greet him with a hug, just like everyone else does.
McGregor calls himself undefeated in post-fight brawls and melees after sharing an image of the bruises on Khabib's teammates and a picture of himself.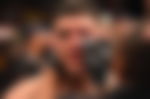 Will we ever see a Khabib vs McGregor part two?
Earlier on UFC 264, during his bout with Dustin Poirier, Conor suffered a devastating leg injury. The main event was called off in the first round. Conor was later diagnosed with a broken tibia. Before going into the cage at UFC 264, McGregor claimed to have a "stress fracture."
ADVERTISEMENT
Article continues below this ad
He also claimed that Dana White and Dr. Davidson, the UFC's chief doctor, were aware of it. Conor seems to be on the road to recovery after surgery and stated he was "feeling tremendous." However, it will still take a while for him to be completely recovered and able to fight.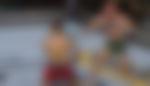 Khabib Nurmagomedov had a very strong relationship with his father. Throughout his career, he was his companion and teacher. Khabib declared his retirement following the demise of his father. Khabib fulfilled his father's dream with a spectacular UFC career and a pristine 29-0 record. The Dagestani is not only a legendary fighter, but also a clever entrepreneur.
ADVERTISEMENT
Article continues below this ad
One of his few business ventures is the Eagles MMA club, KHABIBGYM, and Supercharged water by Khabib. He also earns through contracts, classes, and endorsements with various organizations.
Since Dana White is not interested in fights that mean nothing to the division. It is hard to say that we will see another fight between Khabib and McGregor. Nurmagomedov and his team have no interest in interacting with the Irishman. Knowing Conor McGregor, he will always try to provoke Khabib. However, this appears to be meaningless, and wouldn't lead to a fight between the two. Khabib is not the type of man to allow a couple of tweets to affect him.