"Wassup!"- Mike Perry Calls Out Nate Diaz For A Mega-Match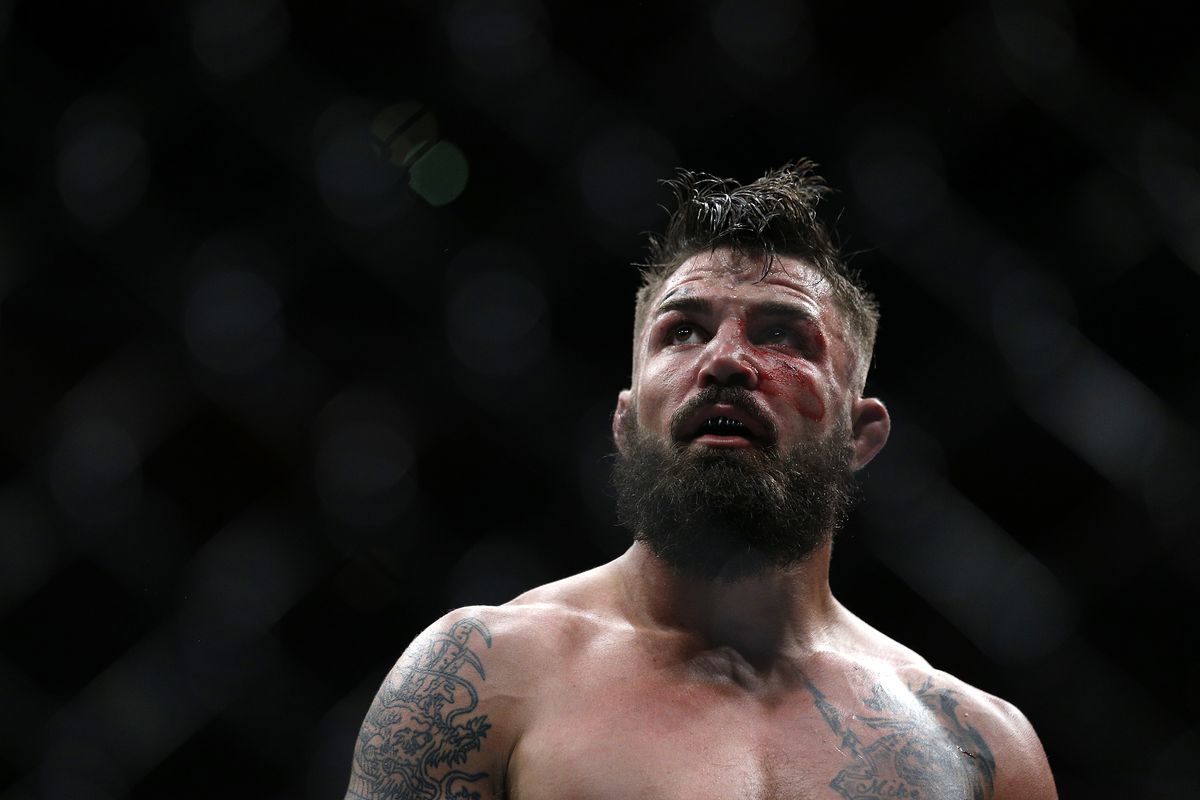 Welterweight fighter Mike Perry seems to be buoyed after his success at UFC on ESPN 12. He claimed a commanding win over Mickey Gall and silenced the submission specialist. He achieved this, by not allowing him to take the fight to the ground. Later, 'Platinum' decided to call out a divisional mainstay in Nate Diaz for a fight. He hasn't let that go and took to Instagram to address 'The Stockton Slugger' once more. 
On his Instagram story, the 28-year-old fighter wrote, "(Nate Diaz) we should smoke a blunt before we get in and throw hands and cut the check wassup."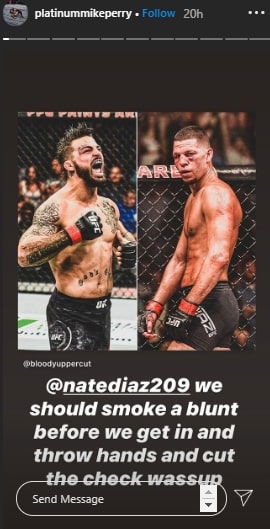 This came after 'Platinum' said Diaz, "doesn't stand a chance to hit me hard enough."
Could a Mike Perry vs Nate Diaz fight go ahead?
Nate Diaz is yet to fight since going down to Jorge Masvidal in the BMF Championship fight at UFC 244. He has been vocal against the UFC offering Gilbert Burns the shot for the Welterweight Championship at UFC 251. However, based on his current ranking and sporadic appearances in that division fans didn't see 'Durinho' fighting for the title as something that impeded Diaz's progress to the belt.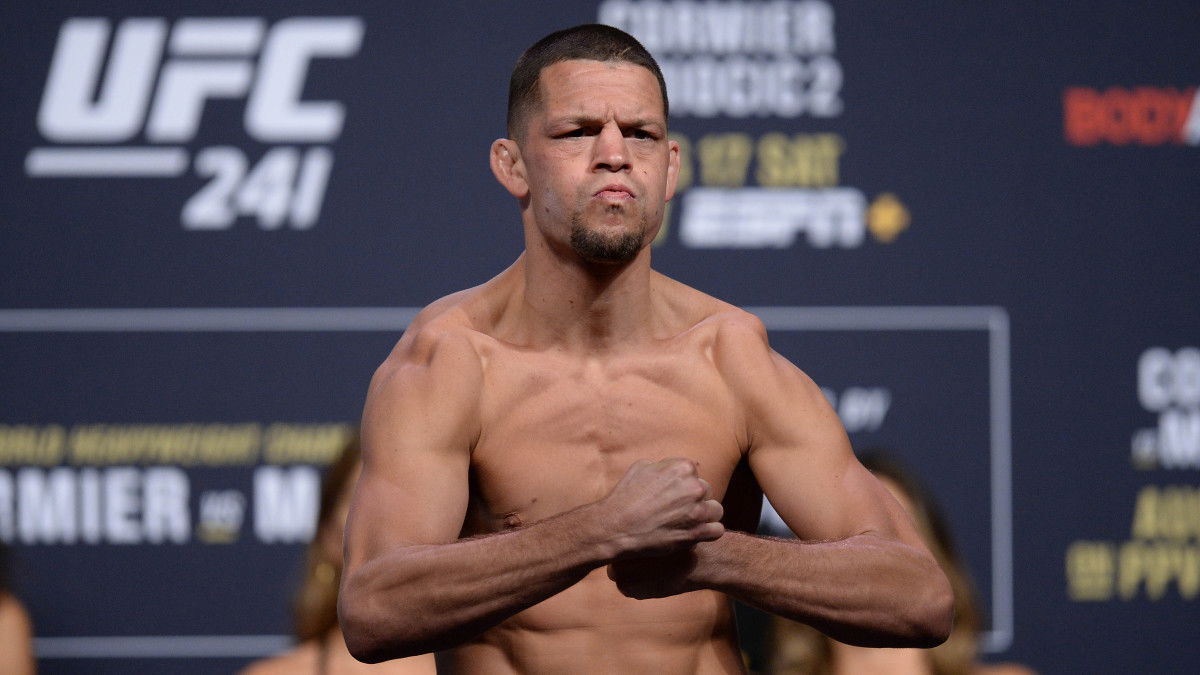 'The Stockton Slugger' is yet to respond to 'Perry. However, based on his trajectory of holding out for mega-money fights it seems doubtful he will accept. 
For Perry though, this fight seems much more likely than a potential clash with English Middleweight fighter Darren Till. This is because Dana White is a fan of booking fights that mean something. It was seen when the UFC President refused to give the green signal to a super fight featuring Conor McGregor and Anderson Silva. 
As both Diaz and Perry are Welterweight fighters their clash could impact the rankings.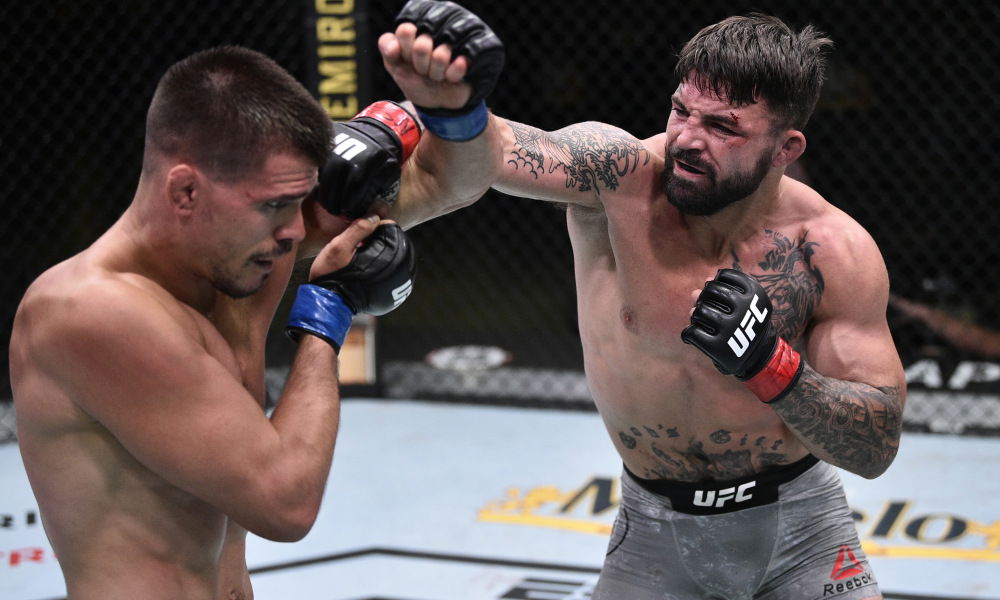 In calling out one of the biggest names in the company, 'Platinum' is showing some serious intent in pivoting his career in the right direction. He is 3-6 in his last 9 fights and will be eager to string together a few wins and earn a ranking. 
What do you make of Mike Perry's latest call out to Nate Diaz?
"I'll Start Attacking Y'all From Behind"- Mike Perry Blasts Haters On Social Media
Continue the conversation on the app, join other MMA fans on MMA Fans App