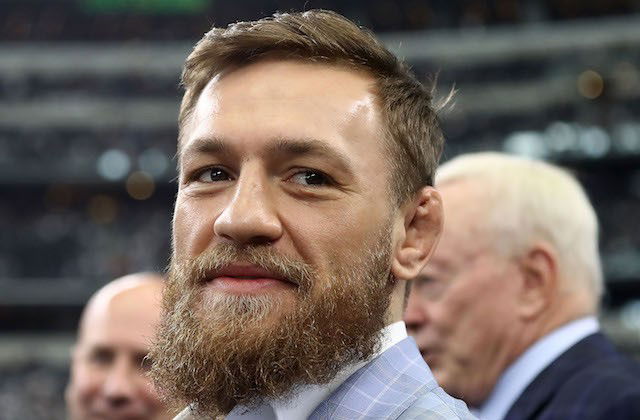 Conor McGregor is probably the first name from the UFC Octagon who became a cultural icon. McGregor's persona has transcended the sport of MMA. Whether it's his billionaire strut or his trash-talking, fans have adapted his style willingly.
Children are, often, not among the viewers of MMA. However, Conor has managed to tap into that fanbase as well. Kids who wouldn't understand the intricacies of the sport are in awe of him anyway. He is inspiring the younger generation to opt into mixed martial arts, both as a career and as a hobby.
The video of such a 6 six-year-old, Malcolm Lathem, is grabbing the attention of many. He is a child with an innate passion for baseball. However, despite his interest in baseball, he is a die-hard fan of "The Notorious One". In a video posted on Instagram, he is seen imitating Conor's billionaire strut. He also has two belts around him along with the Irish flag.
MMA journalist, Chamatkar Sandhu, shared the image on his Twitter. The video shows the kid walking like Conor in a ball game. He is even capable of knocking the ball out of the park. He does it in the same emphatic fashion with which McGregor knocks out his opponents.
This is Malcolm Lathem and he's a big @TheNotoriousMMA fan.

He walks like him, he talks like him and he *quite literally* knocks it out of the park ⚾

This is the best video you'll see today! pic.twitter.com/vWqwB8519r

— Chamatkar Sandhu (@SandhuMMA) March 31, 2020
Malcolm dreams of playing baseball for Georgia Tech. However, he isn't satisfied with the prospect of being a college athlete. He hopes to make it to the MLB someday. Because of his love for Conor, he has also started practising Brazilian Jiu-Jitsu.
Meanwhile, Conor McGregor has been voicing his opinion over Coronavirus in Ireland
The world has been suffering heavily due to the outbreak of Coronavirus. The pandemic has forced people to stay inside their houses. The former double champ, McGregor, has been staying and training indoors. He even voiced his opinion regarding a full lockdown that must be imposed nationwide.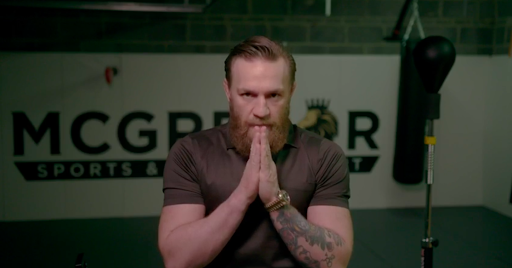 The people in power soon recognised Conor's voice and imposed a nationwide lockdown. McGregor last stepped inside the Octagon at UFC 246 against Cowboy Cerrone. He flattened his opponent in a mere 40 seconds and announced his return emphatically. He has repeated time and again that he wants the year 2020 to be a season.
Continue the conversation on Telegram, join other MMA fans on MMA Fans Group