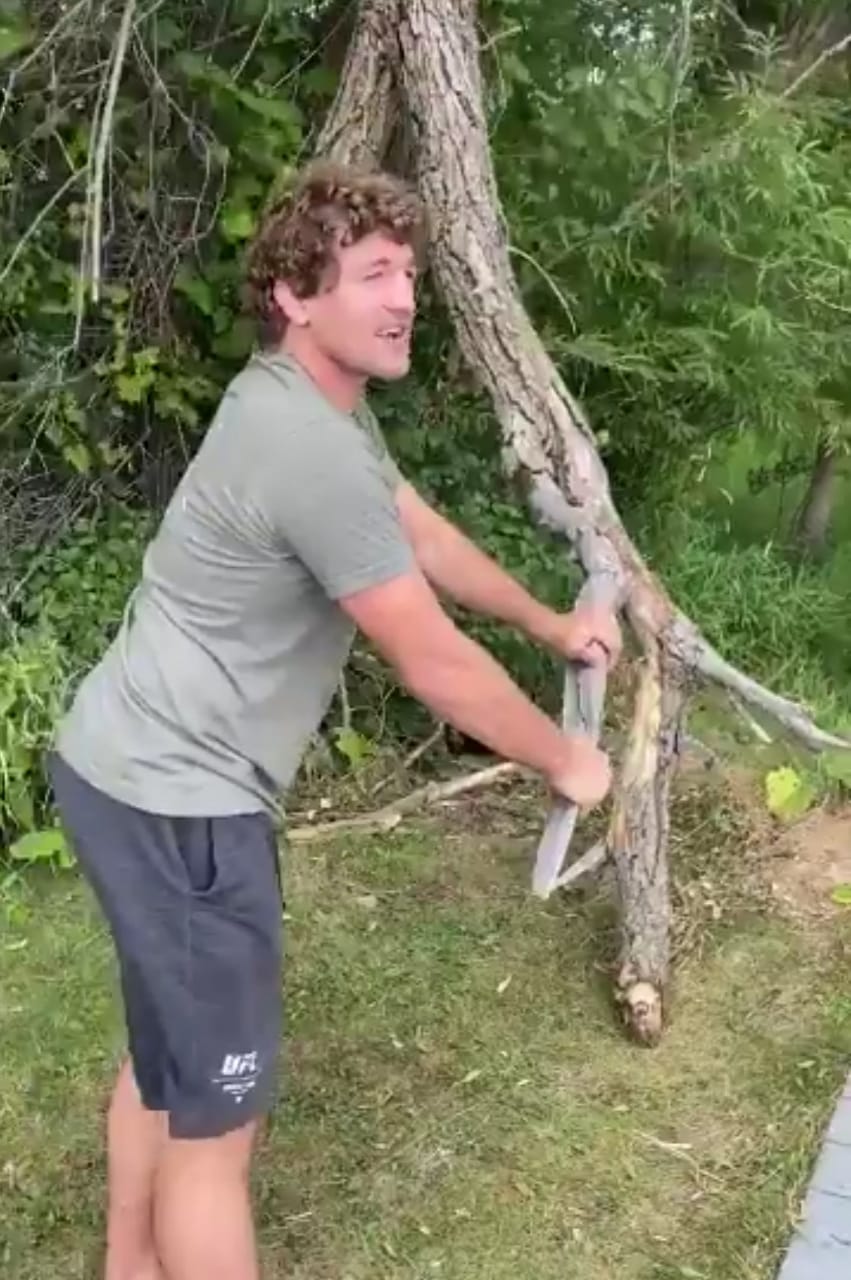 Former UFC Welterweight Ben Askren took to Twitter and shared a video grab that sees the former fighter in high spirits. 'Funky' lives up to his moniker by keeping fight fans entertained by his various antics posted to social media. Additionally, he has maintained his massive following, despite stepping away from active competition after a significant hip injury.
The video clip on Twitter sees Askren removing a dead tree. The incident occurred with a seemingly large audience as muffled voices could be heard in the background. Ben Askren looked rather pleased with himself as he cleared off the "danger to humanity". His famed grip strength is on full display as he tears through the tough remains of the tree in seconds.
Dead trees aren't safe! pic.twitter.com/2evT9xWi0f

— Funky (@Benaskren) August 8, 2020
Ben Askren: A brief history
MMA fans endeared themselves to the former ONE championship titleholder ever since he signed with the UFC. He gained significant exposure as he was part of a historic trade between the aforementioned organizations. Moreover, fight fans were quick to jump aboard the 'Funky' train as he kept the MMA world entertained.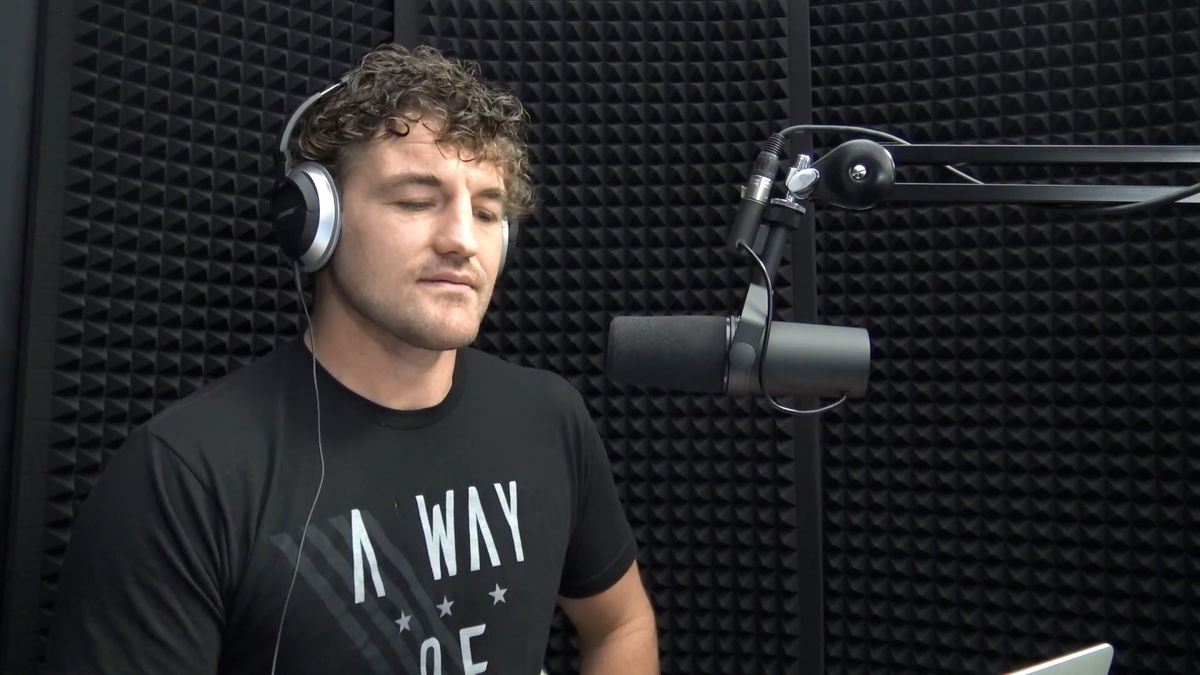 His prowess as a podcast host, coupled with his booming social media game, has helped in maintaining his relevance. He last fought back in October 2019, losing to veteran grappler Demian Maia. He swiftly announced his retirement on Ariel Helwani's ESPN show and pulled the curtain on a 10-year career.
The turning point in his fascinating career came when Jorge Masvidal knocked him out at UFC 239. The finish stands as the fastest knockout in the promotion's history, at five seconds into the fight. The blistering flying knee KO will go down as perhaps one of the most iconic sequences in the landscape of modern MMA.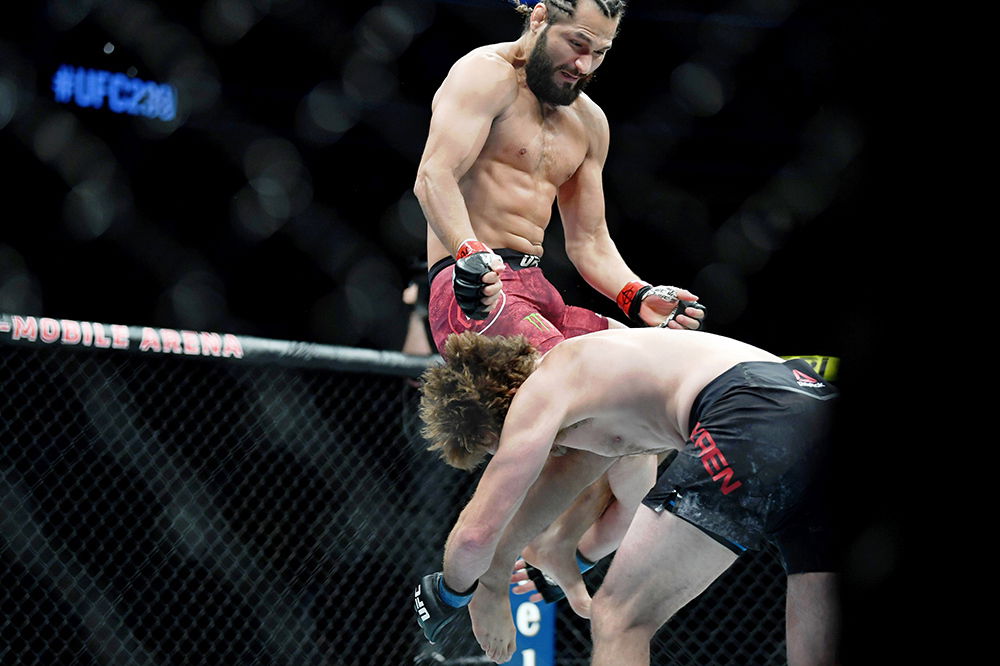 Despite his slip-ups, Ben Askren proved that he had what it takes to have a meteoric rise in the leading MMA promotion. His 2019 run in the UFC will go down as one of the iconic in terms of its reach into mainstream popularity. Chiefly, his flashy personality continues to resonate with fans who are eager to see what he has in store.
Source: Ben Askren Twitter
Continue the conversation on the app, join other MMA fans on MMA Fans App