WATCH: Daniel Cormier Hilariously Imitates Khabib Nurmagomedov and Khamzat Chimaev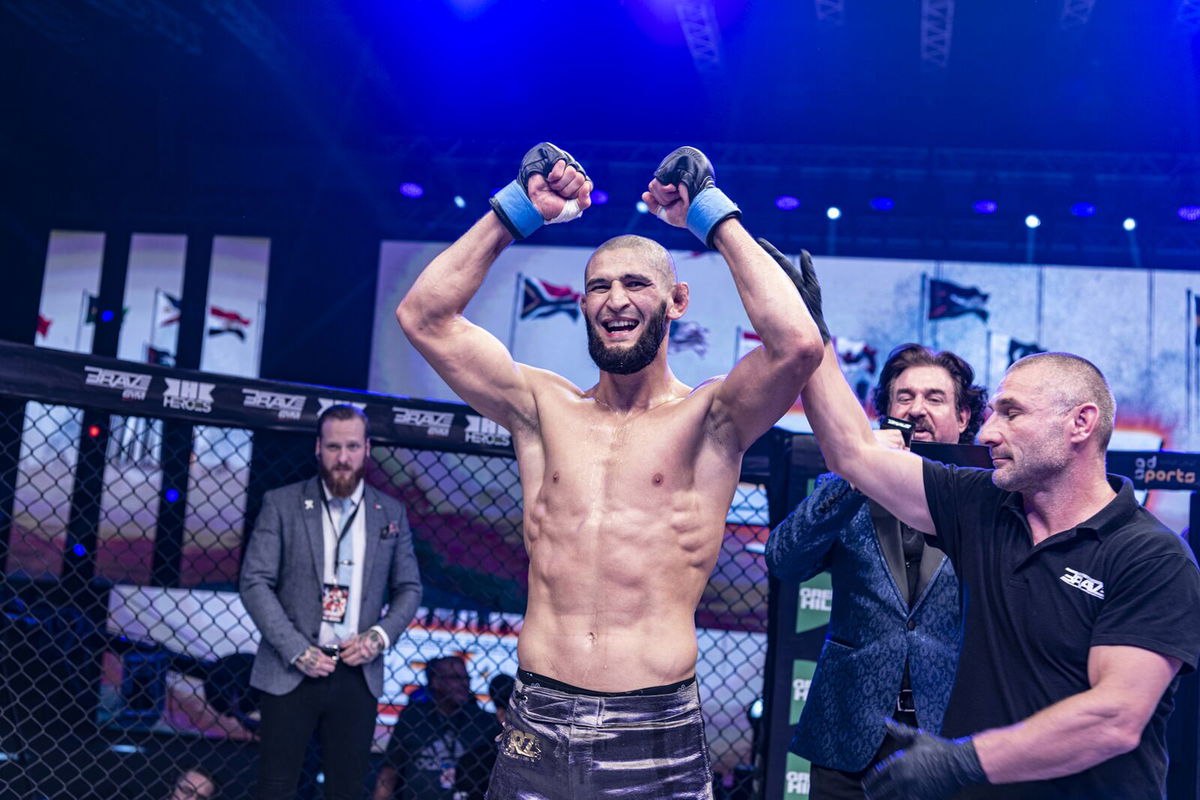 Remember the name, Khamzat Chimaev, because we will hear a lot more of him in the coming months. This 26-YO Russian is 8-0 in MMA and looks like he is unstoppable. He recently defeated Rhys McKee in Round 1 of his match at the UFC Fight Night 174. MMA pundits have likened him to champion Khabib Nurmagomedov already. But is this comparison justified?  
'Borz' is becoming a bigger force as he is increasingly gaining attention from important people in the game. Why not? The gap between his seventh and the eighth fight was just 10 days, and he fought in two different weight categories. It was UFC Fight Night 172 when he forced John Phillips to submit in Round 2.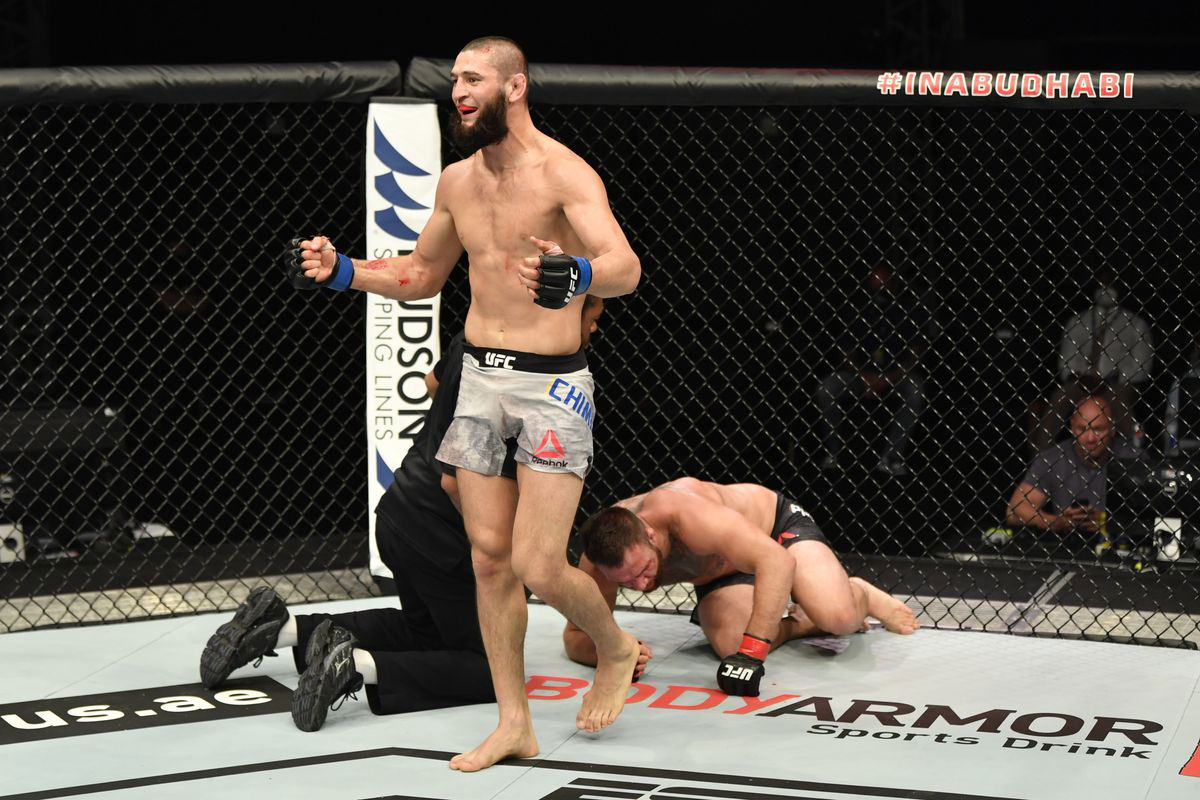 Daniel Cormier shows his belief in Khamzat Chimaev, but hilariously!
DC is about to fight Stipe Miocic in the UFC 252 main event. Nevertheless, he looked pretty chilled out when he talked to journalist Ariel Helwani and showed his love for the Borz. He said, "Khamzat Chimaev I love him. I think he is aggressive."
Then something got into Daniel Cormier and he imitated the man in a manner as funny as it can get. He laughingly said, "Brother tell me, he can outfight anybody brother. Give me one-hour brother, I swear. I mean, give me one hour. Everybody knows these guys [are] not my level brother, I don't know what to say. But I smash these guys, brother, I'm different level."
Interestingly, Khabib Nurmagomedov had also said something similar after winning a fight. He had said, "I can fight anybody, now, if you give me one hour rest, I can fight with Conor [McGregor] or Tony [Ferguson] I got no problem."
Now that is some striking similarity in both these men. DC noticed it and ensured he personifies them both. 
Is Khamzat really Khabib Nurmagomedov 2.0?
In a debate with ESPN, combat sports reporter Marc Raimondi called Khamzat a "unicorn". He showcased a dominance that was seen long ago. His strike advantage was a breathtakingly unbelievable 192-2. Only Cain Velasquez had landed over 100 strikes in his first two UFC fights. Chimaev is young, and he is hungry. Experts believe that he will very soon be fighting against the top names on the card.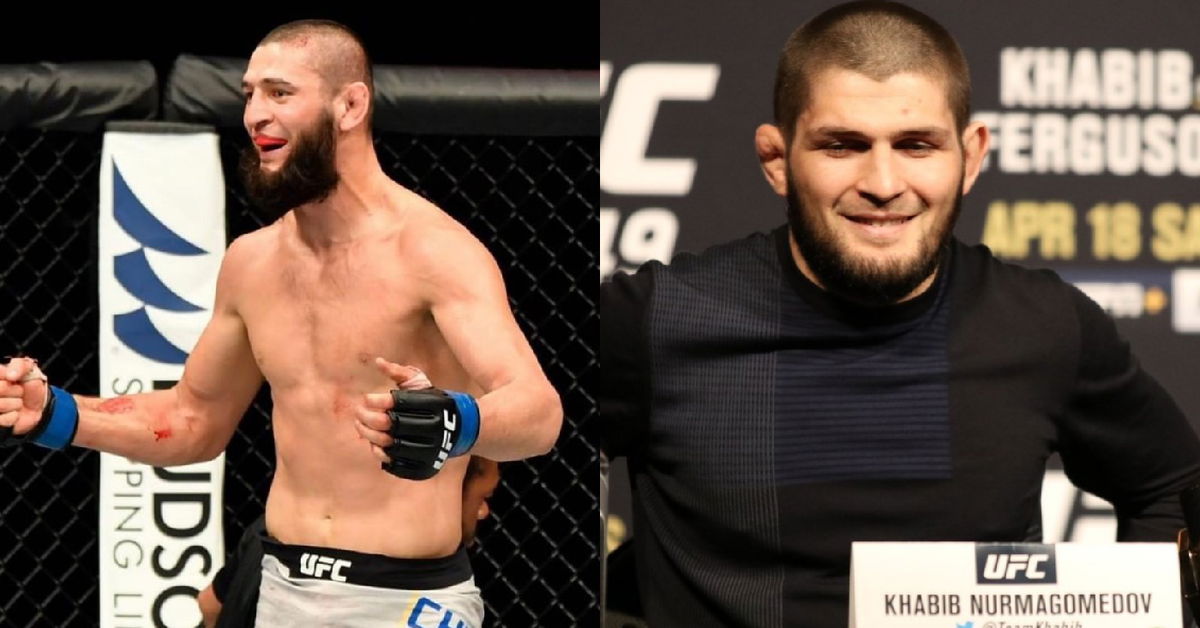 Chimaev recently mocked Conor McGregor by tagging him in an Instagram post. He is eyeing the bigger names and is not fearful of anyone. So the question is obvious. Will Khamzat take over Khabib in the pound-for-pound UFC ranking? We will have to wait and watch.
Read also: UFC'S Rising Star Khamzat Chimaev Trolls Conor McGregor
Sources: ESPNMMA – Instagram, ESPN
Continue the conversation on the app, join other MMA fans on MMA Fans App
Sourabh Singh
All work and no play makes Jack a dull boy. I intend to make popularise my quote when I say sports define me better than I define sports. See ya'all Champs!