Watch: "Go! Take It"- Yoel Romero Pens a Chilling and Inspirational Message Ahead of UFC 248
Published 03/06/2020, 9:09 AM EST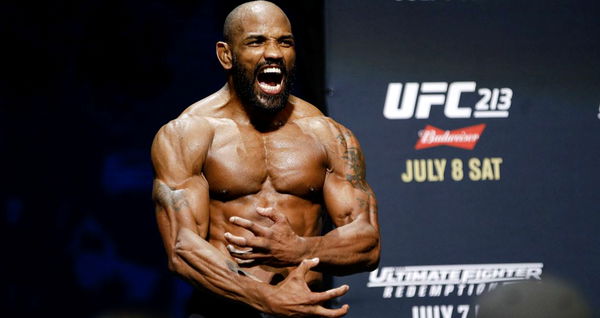 ---
---
Yoel Romero just sent shivers down my spine. Romero's zeal and intensity even at the age of 42 shine through. Romero recently sat down and gave us a scary yet inspiring speech.
ADVERTISEMENT
Article continues below this ad
Romero speaks about Mohammad Ali. Mohammad Ali is the greatest world heavyweight champion to have set foot in a ring. Despite having the best defense and the best moves in the entire heavyweight division he too had his shortcomings. Ali too is human. And with great determination and commitment, one can overcome any task they set their mind to.
Yoel Romero is 42 years old. He's a beast and a powerhouse even at this age. He's decided to keep at it for another decade. This intensity and motivation will drive him another 10 years, easily! Romero says, " everything is possible in your life when you believe." And he believes he's got another decade left in him. He wants to make it to 52 and still be fighting at a competitive level. He wants to smash Bernard Hopkins's record.
ADVERTISEMENT
Article continues below this ad
Yoel Romero says we're all the same and we can get what we want, when we what it, as long as we have the drive. He said, " You have two hands like me. Go. Go. Take it. Whatever you want." Goosebumps!
Yoel Romero takes another shot at UFC glory
Yoel Romero now goes up against Israel Adesanya for the middleweight title. Israel is considered the best in his division. He is unbeaten and holds a record of 18-0-0. Adesanya is Romero's next hurdle to jump. And Romero believes he can do this.
ADVERTISEMENT
Article continues below this ad
Romero looks motivated, inspired and ready to break Adesanya's unbeaten run. Yoel wants his hands on the middleweight belt and is ready to go to any extent to get what he wants. He looks scarier than ever. This intensity will help propel him towards the middleweight title.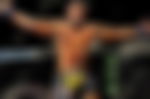 Romero isn't going to let anything hold him back. Not his recent record, not Adesanya. According to experts, if there's one man capable of stopping Adesanya it has to be Yoel Romero.
ADVERTISEMENT
Article continues below this ad
Yoel will get yet another chance at the UFC title this weekend. Can he back his words up with actions? Will he come out the middleweight champ? Or will Adesanya continue his rampage across the middleweight division?