Watch: Joe Rogan and Daniel Cormier Go Bonkers as Beneil Dariush Knocks Out Drakkar Klose at UFC 248
Published 03/08/2020, 3:47 AM CDT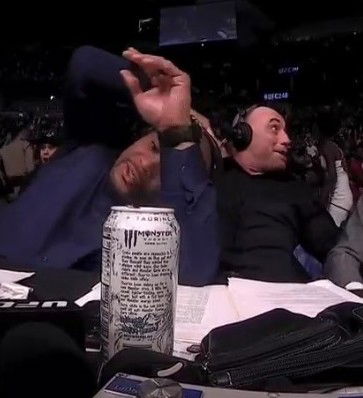 ---
---
UFC 248 was truly an action-packed and exhilarating event. Up to the co-main event, of course. The sort of fights that the on-lookers witnessed kept them at the edge of their seats throughout.
ADVERTISEMENT
Article continues below this ad
One such fight was the bout between Beneil Dariush and Drakkar Klose.  The fight ended in such a spectacular manner that Joe Rogan and Daniel Cormier were left shocked.
ADVERTISEMENT
Article continues below this ad
The devastating left hand by Beneil Dariush made Joe and DC jump with excitement. It provided the completely entertaining fight a befitting ending.
The fight began with Drakkar Klose landing a huge right hand right in the opening moments. In turn, Dariush brought a whole new level of aggression with his game.
He kept trying to execute the perfect takedown but decided to choke Drakkar from behind in the standing position instead. For the entirety of the time left for the round, Darius backpacked on Drakkar while attempting to bring his choke into play.
The second round saw both fighters focusing on strikes. Klose caught Darius with a right hand and went in for the kill. Darius retreated and made use of the space given to him by Klose's attempt to finish the fight.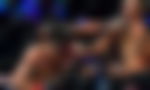 A thundering left punch right to the jaw knocked the daylight out of Drakkar and Beneil Dariush emerged victorious by way of KO in the 2nd round.
This was arguably one of the best moments of the night. Yet, there are many competitors for the designation.
UFC 248: A thrilling affair
The event was filled with moments that made the audience, both at home and ringside, gasp in awe. Perhaps the most excruciating fight was the one fought between Joanna Jedrzejczyk and Weili Zhang.
The two Strawweights went toe-to-toe for the entirety of 5 rounds while putting up a brilliant show of exceptional skills and technique. Many believe that Joanna won the fight, but the closeness makes it difficult to provide adequate credibility to these claims.
ADVERTISEMENT
Article continues below this ad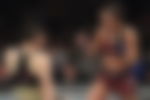 Unfortunately, the main event failed to keep the hype up. Israel Adesanya's first defense of the Middleweight title barely managed to scratch the surface of the enormity that was expected of it.
Yoel and Adesanya barely made contact with each other, instead choosing to "dance around" the ring and playing mind games. Israel ultimately succeeded in defending his title based on the judges' scorecards.
ADVERTISEMENT
Article continues below this ad
What do you think was the moment of the night?