WATCH: Khabib Nurmagomedov Gives a Sneak Peek Into His Training for Justin Gaethje Fight
Published 09/15/2020, 1:51 PM EDT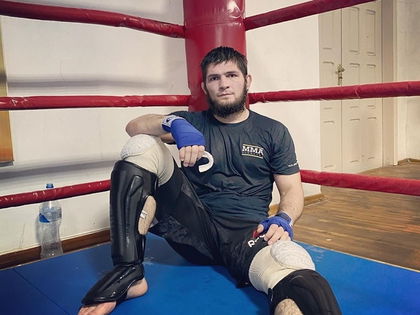 ---
---
Khabib Nurmagomedov is gearing up for what could be his toughest challenge to date. Although the same has been said several times before, Justin Gaethje is a different beast. Therefore, Khabib Nurmagomedov is sharpening his skill set to go up against his perfect kryptonite.
ADVERTISEMENT
Article continues below this ad
Justin Gaethje vs Khabib Nurmagomedov will headline UFC 254 next month in October. The lightweight kingpin hopes to maintain his undefeated record and take it up to 29-0. Consequently, he is putting in the work to go against a calculated killer who has evolved so much as a fighter recently.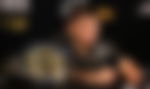 ADVERTISEMENT
Article continues below this ad
In his past few fights, Justin Gaethje has shown that he is much more than a knockout artist. He is very much capable of dictating the pace and landing substantial damage as long as the fight lasts. Moreover, he has the gas tank to last all five rounds against someone who pushes the pace as much as Khabib.
In a video posted on Instagram, Khabib Nurmagomedov gave us a sneak peek in his training. The undefeated Russian had laced up the boxing gloves and was working on the mitts.
Javier Mendez is in Russia to train Khabib Nurmagomedov
Also noteworthy into the short clip was the presence of his longtime coach, Javier Mendez.
ADVERTISEMENT
Article continues below this ad
Mendez trained Nurmagomedov while he worked out at the American Kickboxing Academy in the US. However, due to the spread of Coronavirus halting the regular operations of the gym, Khabib decided to train in Russia. Hence, his coach flew over to prepare him for Justin Gaethje.
While Khabib's name has always been synonymous with dominance, this fight brings with itself many questions. The biggest one is: How much has Khabib been affected by the passing away of his father?
ADVERTISEMENT
Article continues below this ad
The ace grappler lost his father, who was his coach as well, earlier this year. Khabib was very close to him and hence, there were even speculations if he could fight Gaethje this year. Nonetheless, he has decided to do what he does best. Maybe that would be the best way to pay homage to the memories of his late father.