Watch: Nick Diaz Proves Once Again Why He's a Ninja
Published 03/30/2020, 4:42 PM EDT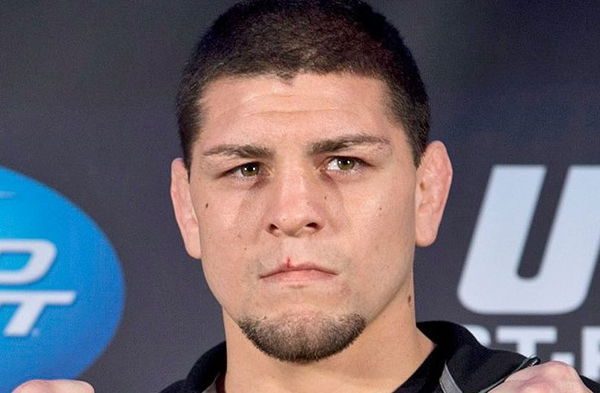 Nick Diaz has retired from the sport of mixed martial arts. However, the Stockton, California native was one of the most followed fighters when he competed in the UFC. He even called himself a "Ninja" at times.
Brazilian Jiu-Jitsu practitioner and professional mixed martial artist AJ Agazarm posted a video of Nick on Instagram. The video showed the former Strikeforce Welterweight champion with a pair of nunchucks. Diaz was playing with the two of them with relative ease.
However, what made it more Diaz-like was the fact that he was smoking a blunt while doing all this. Check out the video from Instagram.
ADVERTISEMENT
Article continues below this ad
https://www.instagram.com/p/B-VeDLagXb2/?utm_source=ig_web_copy_link
Both the Diaz brothers have given themselves the moniker of "Ninja". It was because of his elder brother that Nate also came into the fighting business. Despite never being UFC champions, the Diaz brothers have created a name for themselves with their fighting skills. The two garnered a huge fan base that is still very loyal to them.
And if you thought that Nick playing with a pair of nunchucks while lighting up a blunt was due to quarantine, then you don't know the Diaz brothers. This is what maybe constitutes a normal day for the two. While on a conference call, Nick once lighted up a bong and was playing with nunchucks.
ADVERTISEMENT
Article continues below this ad
Who Is AJ Agazarm – the man who uploaded the video on his Instagram?
Agazarm is a former Brazilian jiu-jitsu world champion. He has been around the world of wrestling and BJJ for over a decade. He made the transition to MMA last year when he signed with Bellator.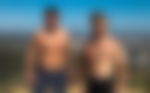 ADVERTISEMENT
Article continues below this ad
After he lost his first fight, he received a call from his long time friend Nick Diaz. The latter invited him to train at the Nick Diaz Academy in Diaz's hometown. The decision to leave the bright lights of LA for a small town was not easy for Agazarm.
However, he made the sacrifice and soon results followed up. He has since won three straight fights with the most recent coming in January earlier this year.